Top 10 Most Famous Female Chefs In The World.
Chef●0 min read●
Being a chef and handling a professional kitchen is no easy job. People often have the misconception that women are good cooks, but men are better chefs. Well, you can consider it a myth. Being in a professional kitchen and withstanding the pressure and the heat amidst all the chaos takes huge determination and courage.  
The industry is such that even male chefs have a hard time making their way to the top. However, here I am going to discuss some of the most beautiful and famous female chefs around the world. They are the ones who stood against every obstacle and social discrimination to become the very culinary legends that they are today!
A Little About The Most Famous Female Chefs
To be honest, these famous female chefs have cooked up a storm. They have broken every shackle of society and industry to determine their place in the book of culinary history. While some went to the best hotel schools, some self-taught cooking at home. 
It is their love for cooking, or more specifically food, that took them through the pillars of success. And eventually, they kept inspiring people all around the world through their skills, techniques, and beautiful smiles. 
1. Chef Julia Child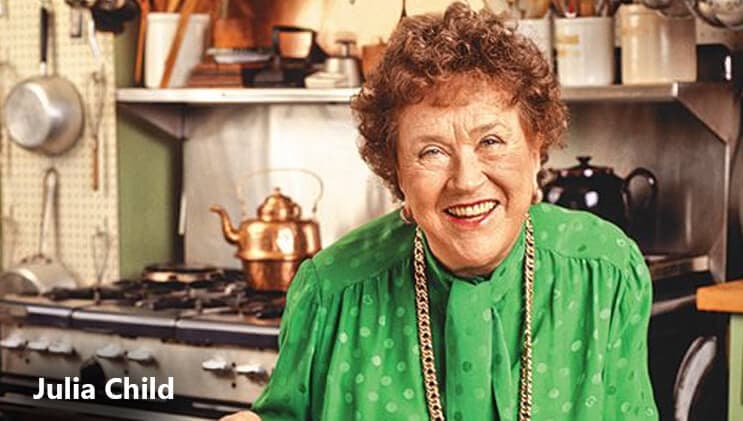 Julia Carolyn Child is one of the most popular and influential chefs, author, and television personality who introduced Americans to French cooking. Fascinated by the exclusive French food while living in Paris, Julia decided to indulge in culinary education. 
After graduating from the famous Le Cordon Bleu and becoming an expert in the field, she went on to complete writing her first cookbook, 'Mastering The Art Of French Cooking.' She also hosted a number of tv shows, after which she came to be known as the most famous female chef on tv. 
2. Chef Rachel Ray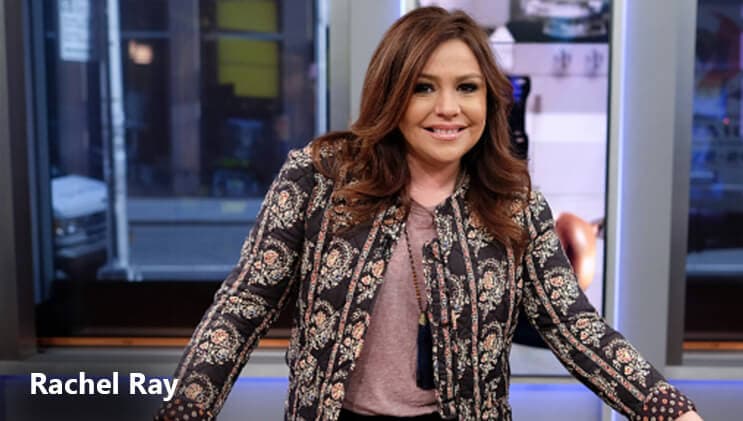 Despite a lack of culinary training, Rachel Domenica Ray went on to become one of the most famous female chefs in the world. She is an American-born and a very successful author, businesswoman, celebrity chef, and television personality. 
Rachel climbed the ladders of fame since she started hosting cooking shows, daily talk shows, published articles, and easy-to-follow cookbooks. She also introduced the concept of cooking easy and delicious meals under 30 minutes efficiently. 
3. Chef Martha Stewart
Being a successful entrepreneur, author, television personality, and more importantly, a famous female chef, Martha Stewart learned all the cooking skills from her mother at a very early age. 
Being a Wall Street stockbroker in her early career, she started a catering business, which was the turning point for her culinary journey. She wrote some critically acclaimed cookbooks and later hosted various television programs. Her business skills convinced her to start her own company that could handle the media.
4. Chef Nigella Lawson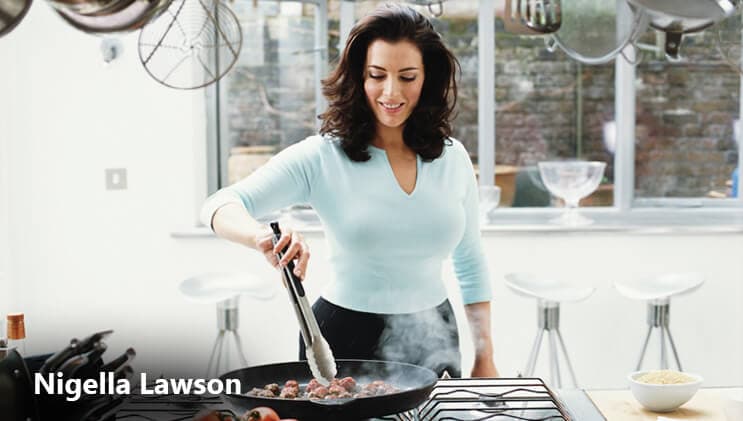 Grabbing the fourth position on the list of the most famous female chefs in the world is the beauty queen Nigella Lawson. Nigella Lucy Lawson is a British food writer and celebrity chef. She learned about food at a very young age from her mother, who was also a great cook. She utilized all this knowledge to channelize her career as a food critic and worked as a freelance journalist.
However, soon enough, her interest in penning down her own cookbooks grew, and she even started hosting her own cooking show. Since then, she has been one of the most popular faces in the industry and has been offered to be a host for various tv channels like BBC and Fox Traveller. 
5. Chef Padma Lakshmi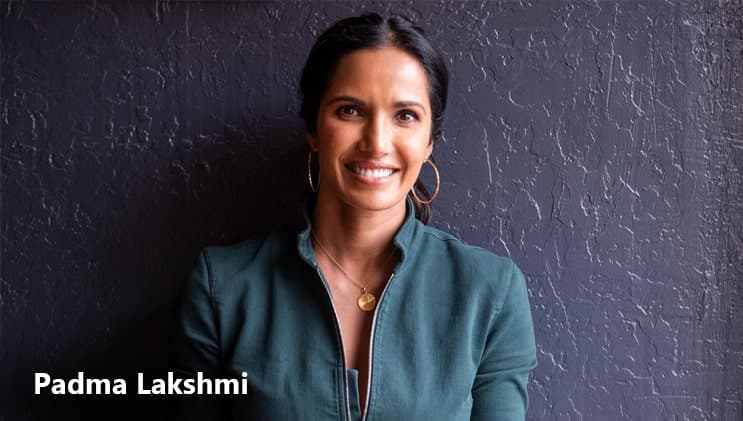 A Chennai-born Padma Parvati Laksmi went on to live in Manhattan at the age of four. Initially, she started her career as a model and actor. What took her journey to the culinary world was hosting the popular tv show 'Top Chef.'
It is said that once you get your heart connected to food, it stays. Similarly, as soon as Padma got connected to this industry, she started writing several cookbooks and went on to host some very popular cooking shows. Making it this far, she has often spoken about her struggles as an Indian in the US and as a woman in the culinary land. She is truly one of the best chefs in the world.   
6. Chef Cat Cora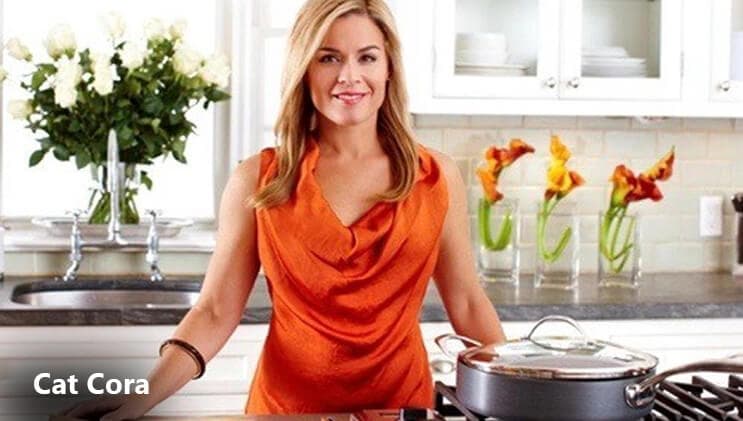 Calling her the most beautiful would be more appropriate than calling her the most famous female chef. Catherine Ann, aka Cat Cora, is one of the top chefs in America. She is most popularly known for featuring the first and only woman in the Iron Chef America show. Being born to a restaurateur in Mississippi, she was always intrigued by food and cooking. 
With a business plan in her mind, she went on to take up her education at the Culinary Institute of America. She has worked along with some of the best chefs in the industry. Eventually, she wrote several cookbooks, hosted various tv-shows and established her own restaurants at several places around the world. 
7. Chef Cristeta Comerford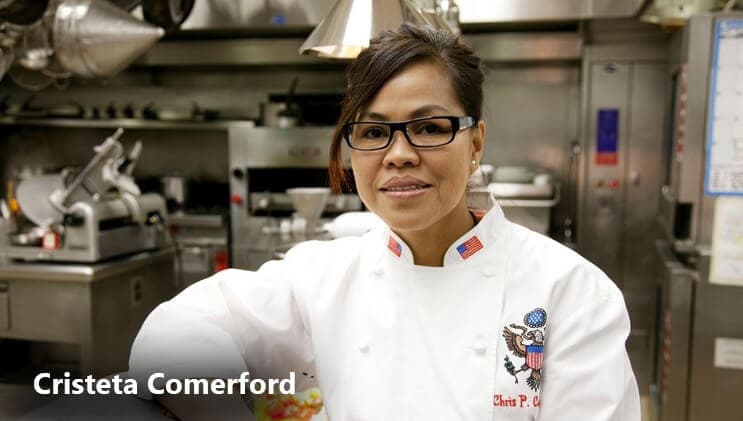 Cristeta Comerford is a Filipino-American professional chef who majored in food technology and started her career working at various restaurants of Sheraton, Hyatt, Grand Bistro, etc. Even though belonging to a minority group, she was appointed as the first female Executive Chef at the White House in 2005. With her determination, she is on our list of the most famous female chefs in the world. 
Because of her experience and emphasis on healthy eating practices, she was reappointed at the White House by Michelle Obama. She has also been featured in the special two hours episode of Iron Chef America. 
8. Chef Paula Deen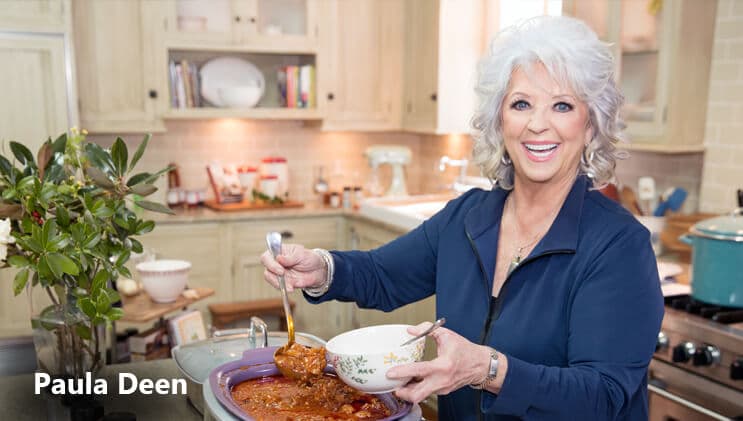 Chef Paula Deen is another most famous female chef who has been an author, a cook, as well as a television personality. She had a very rough childhood, and her parents passed when she was just 23 years old. As she spent most of her time with her grandmother, she inherited her cooking styles and techniques.
Her love for cooking made her go into the business as she started her catering business named The Big Lady. The food that she created boomed her business. Eventually, she went on to establish her first restaurant, The Lady & Sons, which received huge appreciation from critics. She is now the owner of several restaurants, has her own cooking show and brand of kitchen equipment. 
9. Chef Giada De Laurentiis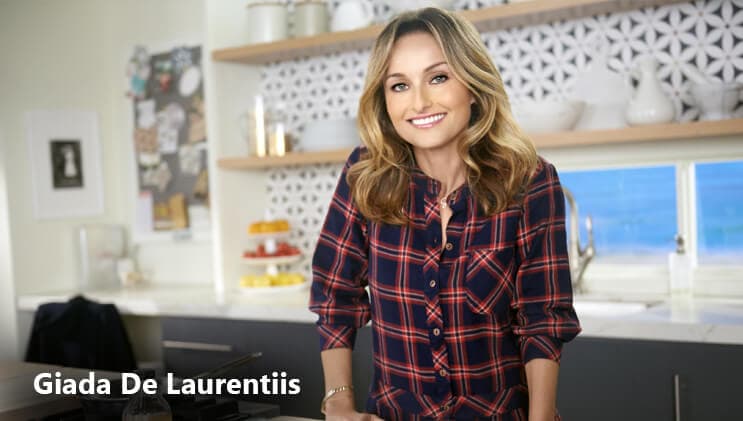 Being born in Rome, Italy, Giada Pamela De Laurentiis found her passion for cooking while learning about food within her own grandfather's restaurant. As she grew up, she decided to undertake her studies at the Le Cordon Bleu Paris. She is one of the famous female chefs in history and you must know about her.
After completion of her training, she moved to the US, where she worked at various restaurants. She is now a chef, author, entrepreneur as well as host of several television programs. 
10. Chef Dominique Crenn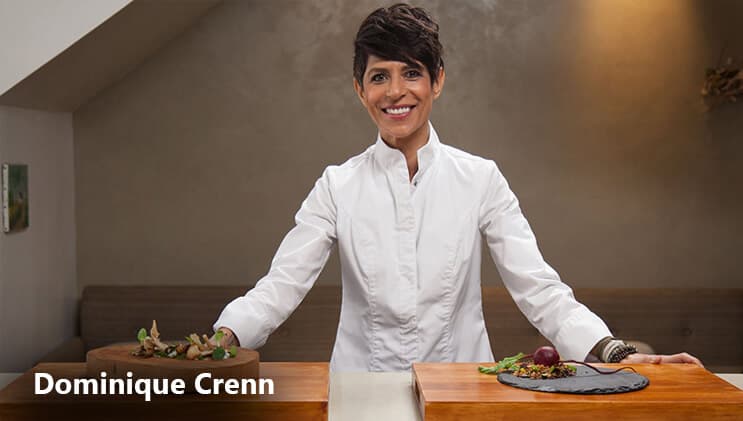 Chef Dominique Crenn, from a very young age, was extremely fascinated by the various cuisines of the world. Along with her mother, who was also a cook, she would explore new and varied kinds of food by visiting different restaurants. Although she grew up in France, she later moved out to the US to kick start her career.
Dominique Crenn began working at several restaurants to make the most of her experience. She was considered among the only and most famous female chefs since she received three Michelin stars for her restaurant Atelier Crenn in California. She was also named the Best Female Chef in the year 2016. 
Who Is The Best Of The Most Famous Female Chefs?
While you go through this list, you might think about who is the best of these famous female chefs? However, one thing which I can tell you is that none of them can be compared to each other.
All of them have equally contributed according to their own expertise to raise the standards of the culinary industry to a whole new level. These are the women who have familiarized every household with their skills and proficiency and have made us fall in love with food even more. With their hard work and determination, we have placed their names on our list of most famous female chefs names. 
If you have a thing for food and like putting a smile on everybody's face by cooking some delectable piece, it is now your turn to influence the world!
Read Also: