Best Halloween Movies Of All Time: Ranked Worst To Best
Movies●0 min read●
If you can't stop thinking about your Halloween costume for this year, accompanied by the Instagram caption, then it means that the spooky season is officially here, and we can't keep calm! If you are just like me, you are probably looking for all the Halloween movies to kickstart this spooktacular festive season!
Keep reading to find out about the best movies ranked worst to best – host a Halloween movie marathon this Halloween in style!
Best Halloween Movies Of All Time: Ranked Worst To Best
Before you can start downloading Halloween movies on Netflix, Amazon Prime, or any other platform, it is important to understand that there's a difference between horror movies and Halloween movies.
While something artsy like Don't Look Now will make sure that your mind is unsettled, you don't want to do that kind of deep thinking on Halloween night. So do you know what works best on Halloween nights?
Rampaging monsters,
Chainsaw murders, and
Zombie attacks!
That's exactly what October is made up of when you think about it! So without wasting any more time, scroll down to check out the ultimate list of Halloween movies to binge-watch this festive season!
I Know What You Did Last Summer (1997)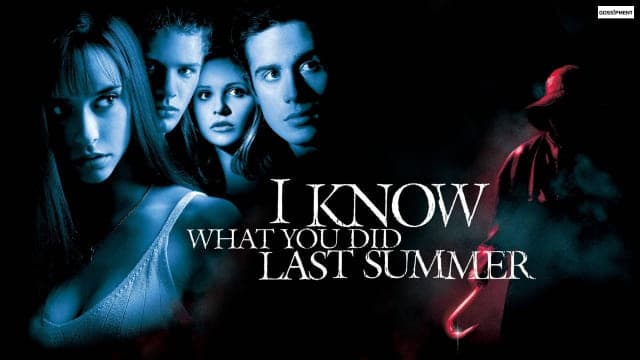 | | |
| --- | --- |
| IMDB | Rotten Tomatoes |
| 5.3/10 | 44% |
I Know What You Did Last Summer is one of those cult classics that ushered in a whole new era of horror and slasher flicks. One Summer, four friends were involved in a hit-and-run accident. The worst part? They killed someone, dumped the body, and covered up the accident, only to find out that some hook-wielding stalker knew what they did last Summer.
Scream (1996)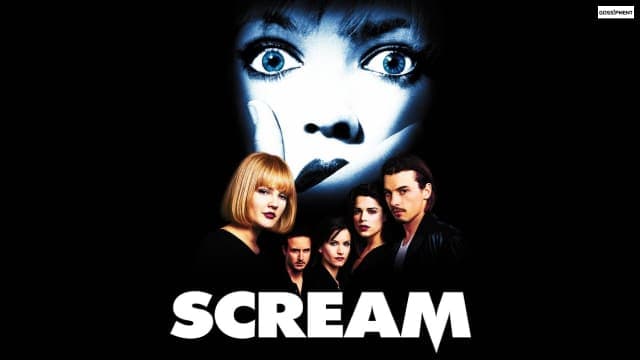 | | |
| --- | --- |
| IMDB | Rotten Tomatoes |
| 7.4/10 | 79% |
Writer Kevin Williamson and director Wes Craven completely changed horror cinema in the 90s. There has been no film made during this time that could match Scream in the context of both meta-asides and scares. While the film has an opening that can even impress Hitchcock, the rest of the plot focuses on dissecting the history of horror while laying the stones for the future.
Poltergeist (1982)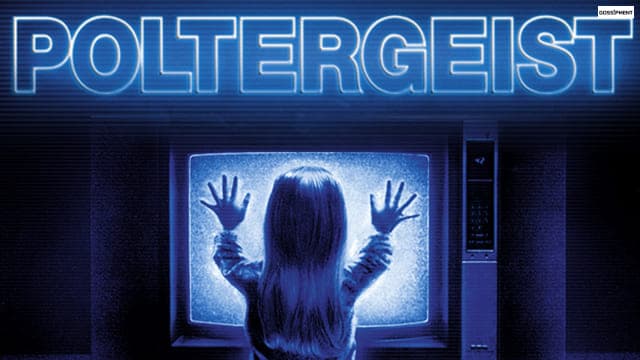 | | |
| --- | --- |
| IMDB | Rotten Tomatoes |
| 7.3/10 | 87% |
Poltergeist is one of those typical family Halloween movies that you must consider watching ASAP if you haven't already done so! The story begins in the California suburbs with the Freeling family enjoying a normal, quiet life. And then a range of inexplicable, disturbing paranormal activities threaten their whole existence.
A Nightmare on Elm Street (1984)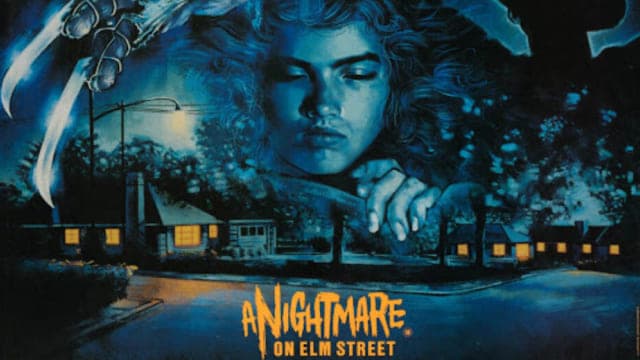 | | |
| --- | --- |
| IMDB | Rotten Tomatoes |
| 7.4/10 | 95% |
A Nightmare On Elm Street is our Halloween tribute to the late Wes Craven! If you are looking for some 'spooky on my block' vibes, this movie is about a 'dream killer' who had razors in place for fingernails, it is perfect! And you are right – one of the bloodiest kills of the movie is indeed Mr. Depp completely wasted on a water bed.
Hereditary (2018)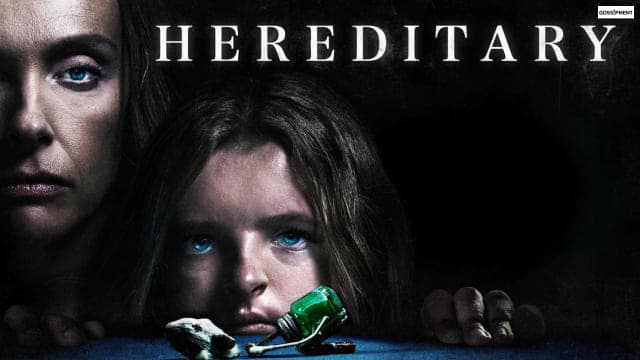 | | |
| --- | --- |
| IMDB | Rotten Tomatoes |
| 7.3/10 | 90% |
Hereditary is a relatively new film that was released in 2018. The film revolves around the Graham family. After a sudden and shocking death in the family, they discover that mysterious and strange things have started happening to them. While figuring out what's the cause, the Graham family realizes that their family has way too many secrets than they knew.
The Texas Chain Saw Massacre (1974)
| | |
| --- | --- |
| IMDB | Rotten Tomatoes |
| 7.4/10 | 88% |
Let 2022 be the year when you finally get hold of yourself and watch the 1974 horror flick, The Texas Chain Saw Massacre! An underrated classic through and through, this one's one of those dark masterpieces straight from the '70s! The movie is not as gory as it sounds (trust us on this one!), but it happens to be one of the scariest films ever made!
Halloween (1978)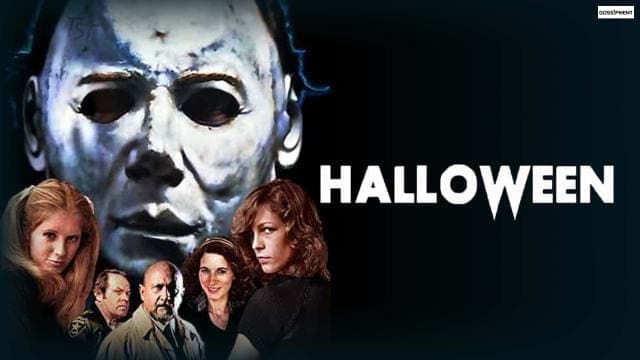 | | |
| --- | --- |
| IMDB | Rotten Tomatoes |
| 7.4/10 | 88% |
You might just have to keep all those lights switched on while watching Halloween – it's damn scary! Remember the iconic Michael Meyers? He was institutionalized once he ended up killing his siblings when he was young. After growing up, Meyers escapes and begins to stalk someone. Plus, the film is now a huge franchise – if you were wondering how many Halloween movies there are, the number is the iconic 13!
The Conjuring (2013)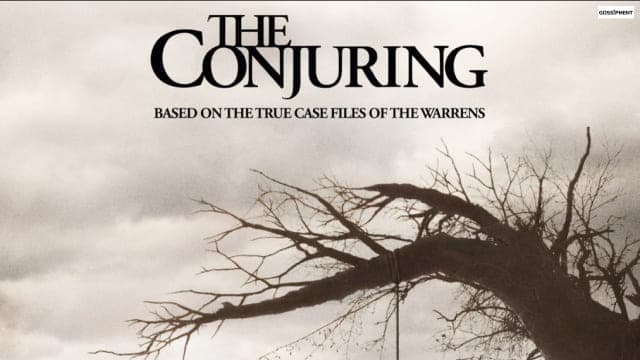 | | |
| --- | --- |
| IMDB | Rotten Tomatoes |
| 7.5/10 | 86% |
Most scary films become outright creepy when they are based on real events. The Conjuring is one of those films based on several real investigations by well-known paranormal experts Lorraine and Ed Warren. When the Perron family moves to this creepy building in Rhode Island, you know it's a haunted house.
28 Days Later (2002)
| | |
| --- | --- |
| IMDB | Rotten Tomatoes |
| 7.5/10 | 87% |
28 Days Later proves that zombie apocalypses and digital videos can walk hand in hand like sour cream and moldy peaches! Danny Boyle's take on a Britain suffering from PTSD is perfect, especially. While an empty London reminds you of real poetry, the fast-running zombies remind you of the flip side to the euphoric running of Trainspotting.
The Exorcist (1973)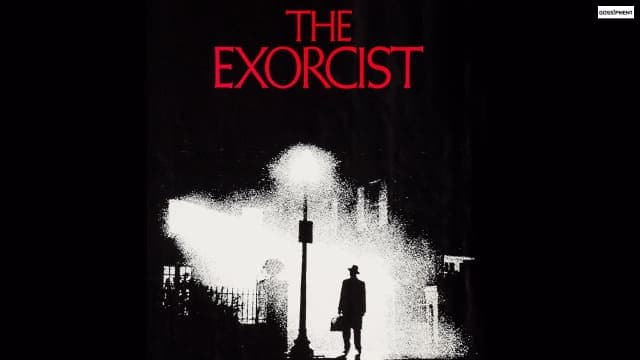 | | |
| --- | --- |
| IMDB | Rotten Tomatoes |
| 8.1/10 | 84% |
What is anyway up with these bunch of hippies laughing at every authority out there, vomiting their dinner, and even swearing at parents? They can most definitely use some scolding from the priest – never ever allow anyone to convince you that horror does not express any momentary anxiety! It is the 'power of Christ' that compels people to watch The Exorcist again and again.
Rosemary's Baby (1968)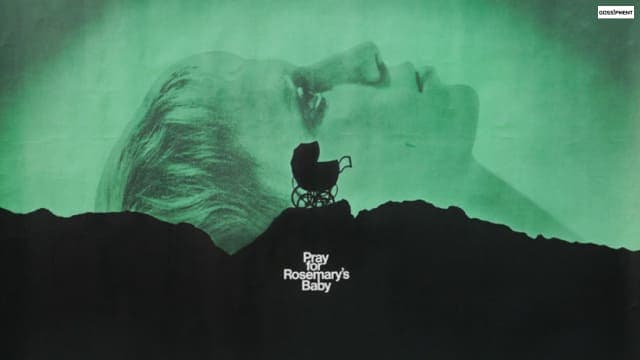 | | |
| --- | --- |
| IMDB | Rotten Tomatoes |
| 8/10 | 96% |
A tremendous exercise of escalating unease, Roman Polanski's poker-faced and scary adaptation of Levin's best-seller is all about the distressing gestation of mom-to-be Mia Farrow from a Manhattan locale – Mia is carrying the devil's offspring, albeit unwittingly. But we are literally not inside a documentary since Polanski is careful with the camera, but it does feel like one!
The Shining (1980)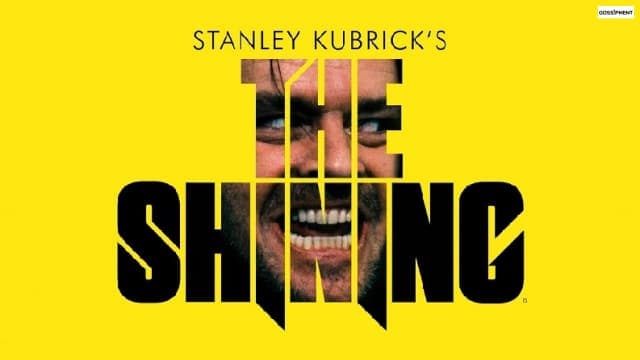 | | |
| --- | --- |
| IMDB | Rotten Tomatoes |
| 8.4/10 | 82% |
If you actually think about it, all Stanley Kubrick films are horror flicks. In fact, if you type Halloween movies family, 'The Shining' might just pop up, but it's a little different from your usual family horror flicks. Kubrick, in fact, ended up making a thriller that paradoxically became the ultimate satire, albeit a comic one on your usual American family…only this one had blood inside the elevators.
Alien (1979)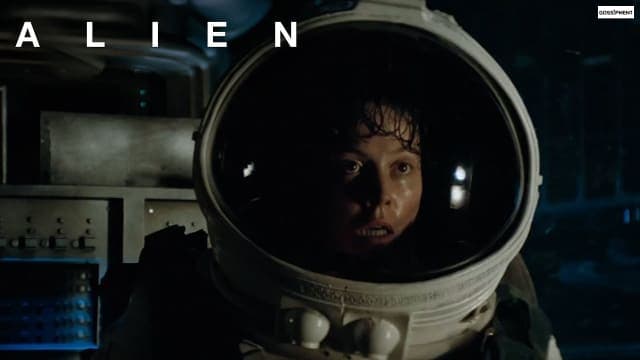 | | |
| --- | --- |
| IMDB | Rotten Tomatoes |
| 8.5/10 | 98% |
If you have watched the 1976 sci-fi horror film, Alien then you would still remember the whole look of the film: Jerry Goldsmith's trembling orchestral score, the dust hanging silently in the air, and a chilly atmosphere that has turned thick with fear and dread. But Alien is so much more than that – it does make Sigourney Weaver one of the most iconic heroes of the genre.
Anddddd It's A Wrap!
As promised, the order of Halloween movies mentioned above is completely based on how scary each film happens – do you need the lights on? Can you watch these alone? What do people on IMDB and Rotten Tomatoes say?
Yes, we have considered similar factors while coming up with a list that's concise and crisp! So what do you think? Let us know in the comments below!