Who Is Diane Plese? Why Did She And Robert Herjavec Split Up?
Celebrities●0 min read●
Robert Herjavec makes it to the headlines frequently for his exploits on Shark Tank. And we also see him regularly dazzling the red carpet with his beautiful wife, Kym Johnson. While we are always happy to see our favorite shark's beautiful wife and two kids, interestingly, this is not Herjavec's first marriage.
This ace Canadian entrepreneur, investor, and businessman was first married to Diana Plese, an optometrist from Canada.
Daughter to Croatian-immigrant parents, Diane began dating Robert way back in 1988 and eventually married him two years later in 1990. While their marriage actually lasted for over two decades, the couple split after Robert cheated on Diane. After becoming parents to three beautiful children and becoming one of the richest families in Canada, the couple divorced in 2014.
Today, let's find out more about Diana Plese and her famous split with Robert Herjavec – stay tuned!
So, Who Is Diana Plese?
Before we start talking about the first wife of Herjavec, here's the Diana Plese profile summary you need!
| | |
| --- | --- |
| Full Name | Diane Plese |
| Gender | Female |
| Birth Year | 1962 |
| Age | 60 |
| Ethnicity | Caucasian |
| Nationality | Canadian |
| Sexual Orientation | Straight |
| Religion | Christian |
| Marital Status | Divorced |
| Former Husband | Robert Herjavec |
| Children | Brendan Herjavec, Skye Herjavec, and Caprice Herjavec |
| Height | 5 feet 5 inches or 165 cm |
| Net Worth | 25 million USD |
You don't need to look up 'Robert Herjavec first wife' on Google to find out more about Diane Plese – instead, just scroll down to read about the former wife of this popular Shark.
Who Is Diane Plese? 
Robert Herjavec and Diane Plese might not be together at the moment, but they do share several characteristics – and one such similarity is that they both share Croatian roots. After Plese's parents migrated from Croatia to Canada in 1959, she was born in 1962 and naturally spent her initial years in Parkdale, a Toronto community.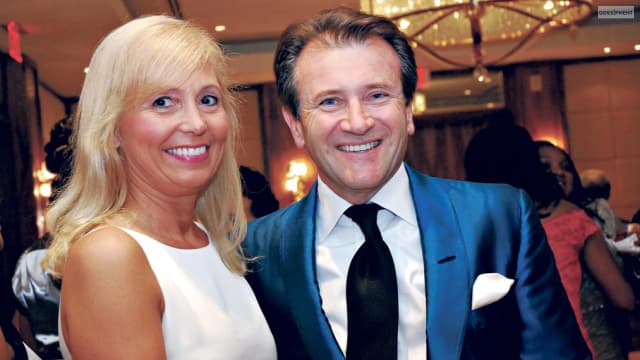 After completing her high school diploma really fast, Plese started pursuing her college dreams. Being brilliant in academics, Plese easily completed her college education by the end of the 70s and soon enrolled in the optometry program.
By the beginning of the 80s, Plese completed the optometry program and became a qualified eye doctor.
Plese successfully led a fulfilling career as an optometrist for many years before embracing the duties of wife and motherhood later in life.
Falling In Love And Getting Married To Robert Herjavec:
Welcome to the Robert Herjavec Diane Plese love story. Let's get started…shall we?
Plese first met Herjavec back in 1988. It was right out of a rom-com – they met when he came to the clinic where she was working at the time. The two started talking on this visit – maybe about their common Croatian heritage.
The couple went out on a few dates soon after, which kickstarted their relationship. Interestingly, the relationship was a smooth sailing one – while Plese was typically realistic and kept Herjavec rooted to the ground, Herjavec was able to steal her heart with his exciting, motivated, and happy personality.
The couple ended up dating for two whole years before getting married at a Croatian church located in Mississauga, close to Toronto, in 1990. After the wedding, the couple settled down together. While Plese pursued her career as an optometrist, Herjavec launched his company (BRAK Systems) from their basement.
Getting BRAK Systems off the ground was a difficult task, but Herjavec didn't give up with the support of his wife. Soon, the company started becoming more and more profitable as each year passed.
A Lasting Marriage Of 24 Years:
Come on, let's not waste time on details like 'Diane Plese age' – it's already mentioned in the profile summary. Instead, let's focus on Plese's lasting marriage of 24 years with Herjavec – what really went wrong? Let's find out!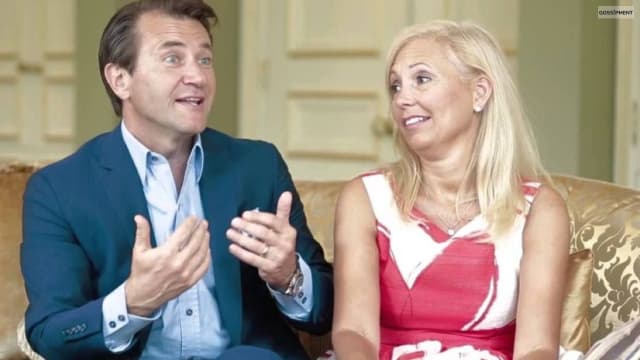 Plese and Herjavec welcomed their son Brendan in 1993 before giving birth to two daughters – Skye in 1996 and Caprice in 1998.
Initially, the couple was able to provide a modest life for their children, but once BRAK Systems became successful in 2000, life for the entire Herjavec clan changed. The success of BRAK also meant that Plese could finally quit her job as an optometrist – and that is exactly what she did in 2000.
Of course, since success is measured in terms of real estate, the couple also bought multiple residences not just in Canada but also in other places, along with their primary home located in a really upscale residential at Toronto in Bridle Path. Surprisingly, the couple has rented their Bridle Park residence to celebrities like John and Bono Travolta.
The couple became famous television personalities during this time once Herjavec started getting featured in shows like Shark Tank and Dragons Den in the middle of the 2000s. The couple's newfound fame saw them attending formal events like the People's Choice Awards, for instance.
Why Did Diane Plese And Robert Herjavec Divorce?
But what about the famous Diana Plese and Robert Herjavec divorce story? Here we go!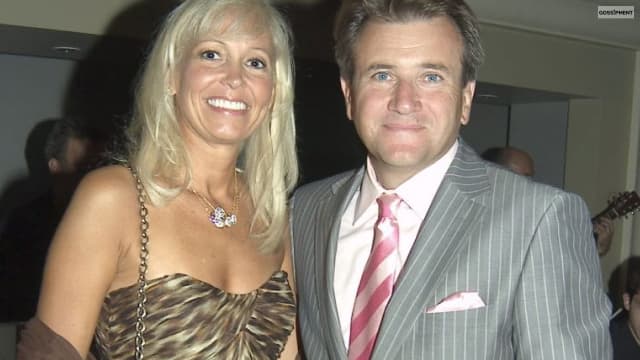 In spite of the issues that the couple might have encountered inevitably, Plese and Herjavec made their marriage last for over two decades. Of course, a lasting marriage of 24 years did make people admit the couple – many people even assumed that the couple was going to last forever.
Sadly, the couple announced that they were getting divorced in March 2015. While making this announcement, the couple also mentioned how they had already separated sometime in July 2014 and, since then, have maintained an amicable bond.
Diana Plese did call Herjavec a husband who is responsible and caring but stated that they could no longer lead a life together.
While the couple was reluctant to talk about why they split up, details did get out. Apparently, Herjavec was cheating on Plese – he had an extramarital affair in 2014 with an actress called Danielle Vasinova. Once Diana found out about the affair, she filed for divorce.
Plese was determined to make the most from her divorce settlement with Herjavec, but Herjavec, on the other hand, did not want to give out much, setting the stage for a divorce battle that went on for a long time.
And It's A Wrap!  
So, now that you know who is Diana Plese and why she split up with Robert Herjavec, what are your thoughts? We love the fact that Plese filed for divorce after finding out about Herjavec's cheating scandal.
Feel free to share your thoughts, opinions, and stories related to Robert Herjavec and Diana Plese in the comments below.
Up Next
👉 Top 10 best movies on Hotstar you can watch
👉 Who Is The Most Handsome Man In The World? Answering The Impossible!
👉 The Inventing Anna Cast: The Characters That Were Based On The True Story!