Watching A Hollywood Sexy Movie: Best Hollywood Sexy Movies Of All Time
Hollywood●0 min read●
It's pretty cold outside, and we thought it's only fitting to opt for a steamy movie marathon this weekend. And soon, our search for the perfect Hollywood sexy movie began – films that are steamy and horny but not really porny – you get the vibe, right?
Although Hollywood no longer makes steamy movies like Fatal Attraction from the 80s yet, occasionally, there's a director up for the challenge. And that is precisely why we are here – to find all the latest Hollywood sexy movies that you can stream this weekend!
Keep reading to find out – the ultimate list of steamy movies!
Wildest Dreams: Best Hollywood Sexy Movies Of All Time!
You don't have to waste time on the internet looking for the best sexy Hollywood movie scene – instead, why not watch a good Hollywood sexy movie or a few if you are up for it? Don't worry because we are here to take care of your wildest dreams.
Gossipment and her trusted group of editors spent an entire day streaming these steamy movies at…work (yassss!) – and you know we are a bunch of on-your-face writers. So, you can be assured that we have come up with the most extensive no-nonsense list on the internet – scroll down and check it out right now!
Lady Chatterley's Lover (2022)
IMDb

: 6.6/10
Rotten Tomatoes

: 87%
A young woman, married and bored. A gorgeous gameskeeper. The novel was banned in more than one country literally for being TOO SEXY – the Hollywood sexy movie that's new with a timeless story!
The Handmaiden (2016)
IMDb

: 8.1/10
Rotten Tomatoes

: 96%
An erotic thriller is always served best when you refute from spoiling it – so, no spoilers! Just know that the film is perfect, with nerve-wracking plot twists and beautifully-shot lovemaking scenes.
Atonement (2007)
IMDb

: 7.8/10
Rotten Tomatoes

: 83%
Horrifying, Swoon-worthy, Tragic. All these elements in the same fountain, and then oh God, all that happens inside the library. If you are turned on by the subtle hand flexes and similar nuances of Pride And Prejudice, this sexy Hollywood movie will have you at 'hello!'
Black Swan (2010)
IMDb

: 8/10
Rotten Tomatoes

: 85%
Self-love and madness fuel the sexual tension and competition between Mila Kunis and Natalie Portman in this dark, twisty erotic thriller against the backdrop of the ballet industry. Black Swan is one Hollywood sexy movie that never disappoints.
Portrait Of A Lady On Fire (2019)
IMDb

: 8.1/10
Rotten Tomatoes

: 97%
A devastatingly romantic and beautiful historical drama – a tale as old as time! An affair. Between a painter and a hot French noblewoman. Yes, Portrait Of A Lady on Fire is a steamy film, but it also happens to be a beautiful work of nothing but art.
Fifty Shades Of Grey (2015)
IMDb

: 4.2/10
Rotten Tomatoes

: 24%
Finding the perfect Hollywood sexy film is not a difficulty – just opt for Fifty Shades Of Grey, and you won't be disappointed. There's no denying that Dakota Johnson and Jamie Dornan actually put everything on the damn line to bring Ana ad Christian to life. Of course, it might not be as graphic as the book, but it's sure detailed – just like we love it!
Eyes Wide Shut (1999)
IMDb

: 7.5/10
Rotten Tomatoes

: 76%
If you have searched for 'Hollywood movie sexy' and you failed to watch Eyes Wide Shut, then it was a huge waste of time! The then-married duo Nicole Kidman and Tom Cruise star in the psychological thriller – and that mysterious orgy in the end!
Moulin Rouge! (2001)
IMDb

: 7.6/10
Rotten Tomatoes

: 75%
Forget searching 'Hollywood sexy movie Hindi' on Google! Instead, just sit down for a long, horny afternoon and have a great time with this 2001 musical starring Nicole Kidman and Ewan McGregor. Just a pro tip – the hottest number in Moulin Rouge happens to be the Roxanne – ooohh, so hot!
Blue Is the Warmest Color (2013)
IMDb

: 7.7/10
Rotten Tomatoes

: 89%
Pause that sexy English video you were watching because things are about to heat up! How can we forget Blue Is the Warmest Color? Romantic and controversial, the actors have reportedly mentioned how it was a difficult shoot. The result? Undeniable! A gut-wrenching, forceful tale of passion between two beautiful women – and these women are SUPER FRENCH!
Titanic (1997)
IMDb

: 7.9/10
Rotten Tomatoes

: 88%
There's only one thing that needs to be said here,
"Jack, I want you to draw me like one of your French girls. Wearing this…wearing only this."
Read more: Top 15 Scariest Movies Of All Time
Watching A Hollywood Sexy Movie: Steamy Hollywood Films To Stream On Netflix Right Now!
Welcome to Watching A Hollywood Sexy Movie – the Netflix edition! There are so many steamy movies that you can stream on Netflix every time you want to watch something hot. So without wasting a moment, scroll down to find out all the steamy films that you can stream on Netflix!
The Babysitter (2017)
Run Time: 1 hour 25 minutes
Director

: McG
Cast: amara Weaving, Judah Lewis, and Bella Thorne
Malcolm & Marie (2021)
Run Time: 1 hour 45 minutes
Director

: Sam Levinson
Cast: John David Washington and Zendaya
MILF (2018)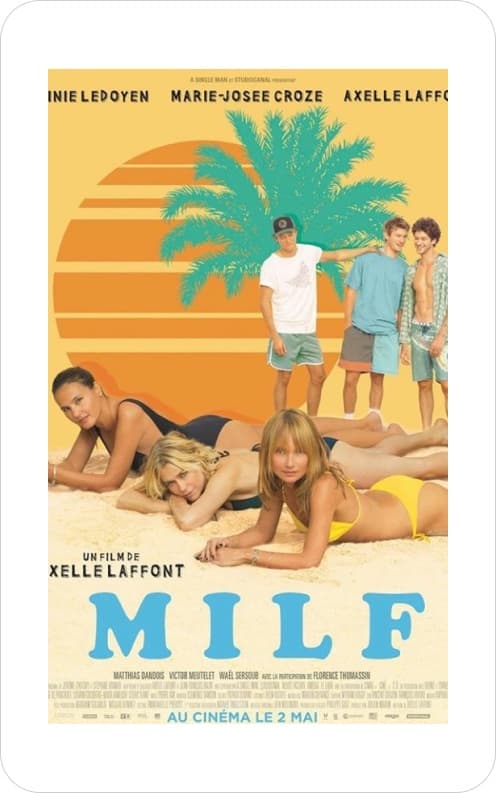 Run Time: 1 hour 41 minutes
Director

: Axelle Laffont
Cast: Marie-Josée Croze, Virginie Ledoyen, and Axelle Laffont
Elisa & Marcela (2019)
Run Time: 1 hour 58 minutes
Director

: Isabel Coixet
Cast: Greta Fernández, Natalia de Molina, and Sara Casasnovas
After We Collided (2020)
Run Time: 1 hour 45 minutes
Director

: Roger Kumble
Cast: Hero Fiennes Tiffin, Josephine Langford, and Dylan Sprouse
Endless Love (2014)
Run Time: 1 hour 45 minutes
Director

: Shana Feste
Cast: Gabriella Wilde, Alex Pettyfer, and Robert Patrick
365 Days (2020)
Run Time: 1 hour 56 minutes
Director

: Tomasz Mandes and Barbara Bialowas
Cast: Anna Maria Sieklucka and Michele Morrone
Newness (2017)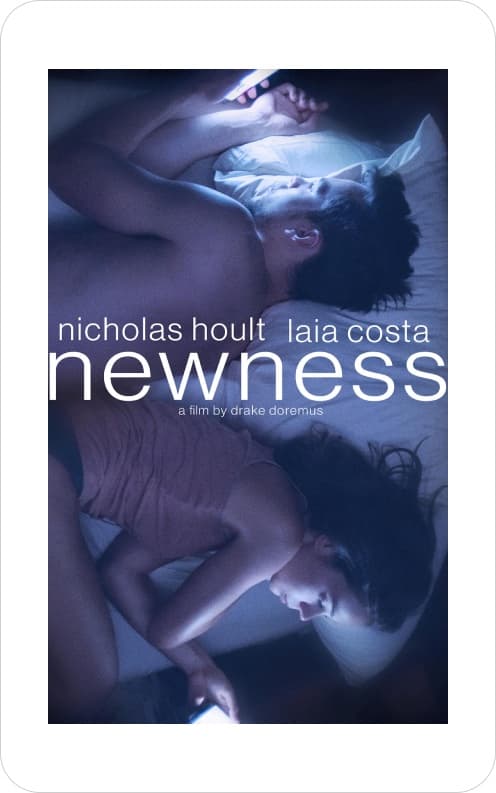 Run Time: 1 hour 52 minutes
Director

: Drake Doremus
Cast: Laia Costa, Nicholas Hoult, and Courtney Eaton
You Get Me (2017)
Run Time: 1 hour 29 minutes
Director

: Brent Bonacorso
Cast: Halston Sage, Taylor John Smith, and Bella Thorne
Someone Great (2019)
Run Time: 1 hour 32 minutes
Director

: Jennifer Kaytin Robinson
Cast: LaKeith Stanfield, Gina Rodriguez, and Brittany Snow
Read more: Gosspiment's 21 Best Christmas Movies Streaming Right Now
Watching A Hollywood Sexy Movie: Top Hollywood Films To Stream On Hulu Right Now!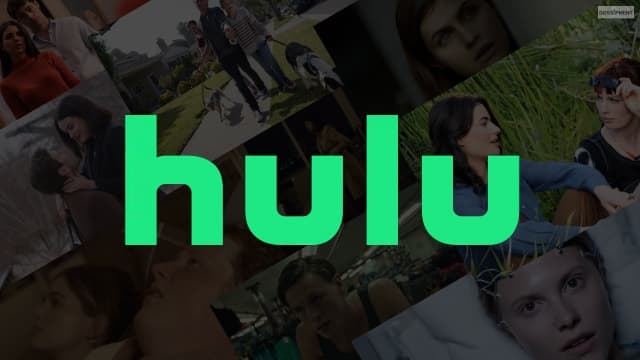 You don't have to waste time searching with words like 'Hollywood full sexy movie' to find the perfect Hollywood sexy movie on Hulu. just save this article, and when you feel like streaming some steamy film on Hulu, come back here – we aim to please! 
Trust
"Director Brian DeCubellis has turned in a pitch-perfect summer delight with Trust. It's a sexy, NYC-based thriller that's fun, provocative, and surprising. Perfectly cast, with Victoria Justice in the lead, I highly recommend Trust for anyone seeking a respite – at home – from all the reopening mania going on around us.
While  I applaud the theaters for reopening, I like the idea of watching fun, well-done escapist fare in the comfort of my own delta-variant-free surroundings. Trust me and check out Trust! You'll be safe and glad you did." – Andy Kadison.
The Hating Game
"Ever since "When Harry Merry Sally", I have been a sucker for romantic comedies. This one is one of my favorites. Lucy Hale and Austin Stowell are not only gorgeous, they actually do a fantastic job portraying their characters in this movie. We all know they are going to end up together with some bumps along the way; they make the journey satisfying.
I read the book after the movie because I loved the movie. Despite the majority of books being more compelling than their movie counterparts, I found that not to be true in this case. After reading the epilogue for this book, I'm hoping that there will be a sequel!" – Stephanie Cogan.
The Unicorn
"Okay for what it was worth. Would've been terrible if I had to go watch this in the cinema. Since I live in Canada, I had to rent it from Google Play. Enjoyable over dinner and cozying up on the couch. It had a few good moments.
The huge thing though  – thought there would be more Lucy Hale, I mean, she's at the forefront of the poster. The lack of Lucy was very disappointing. Mindless comedy with a dull climax." – Shane Fame Alexander.
Flower
"It's hard to find a movie with good dark humor and this hit the nail on the head! Despite what I've read from some of the other reviews (no spoilers) I actually liked the ending.
I think it's hard to find films that have edgy dark humor and intense moments filled with emotion that seem to just pause life or capture suspense, both just making you tear up. Very good acting as well 👍" – Heather Estes.
Lost Girls & Love Hotels
"This movie is phenomenal. Every aspect was crafted with such clear intention and meaning. It's introspective and takes time to build characters and their relationships and makes us feel for them and with them.
It makes excellent use of its location to serve the story in intellectual ways that teach you and leave you thinking about how these things relate to your own. A beautiful, smart film that's well-acted, written and shot that has a lot to say about love and the human condition." – Daris Scott.
Premature
"Loved this movie was very well put together by two couples that loved each other so much I had to watch Premature Twice just to really get a true feeling on how I felt and I enjoyed watching it Twice.
Just the end leaves me as if there could be a 2nd story that is being put together would love to have seen the ex-bf showing up and asking to not leave and to learn how to fix the relationship very well-loving movie." – Eddie Harding.
Beach Rats
"Beach Rats does feel a little half-formed, but it swells with such passion that one longs to follow all involved on their subsequent journeys.
Hittman shares something of Claire Denis's gift for finding vulnerability in a chiselled male body and a kind of bruised poetry in the tough-guy swagger of these teenage kids." – Donald Clarke.
The Escort
"It's more of a made for television like presentation. The lead actress, Lyndsy Fonseca, has presence and holds my interest.
Bruce Campbell sets the low water mark but his screen time is minimal. Lyndsy is entertaining and refreshing. It's worth a watch if your if you like to stay for the second feature." – Harleen Quinzel.
Thelma
"Brilliant! This movie isn't for those looking for an easy scare or surface level thrill. Despite it being considered "slow" by some, that is because it is a deep and emotional film. This incredible work of art delves into the maturation of Thelma, a young religious girl with supernatural powers.
The film is the perfect combination of a newfound WLW romance and a thriller/supernatural theme. If you're interested in a well-developed, thrilling romance with aspects of religion, supernatural elements, and coming-of-age, please give this film a try." – Gracean Rosalejos.
Elena Undone
"The dialogue feels both plausible and inexorable as it moves to love. The narrative overlay of the very sweet true-love guru is not annoying at all, which is fully what I anticipated. The leads are both lovely and good actors so I will give this a big thumbs up.
One of the best top three lesbian or just loving movies… I didn't write that with I Can't Think Straight… I just wrote Lesbian, but that's what I meant… just beautiful love stories… so grateful for each one!!!! The third being When Night Is Falling… 🙂" – Elizabeth Rowe.
Read more: Gossipment's Favorite Hallmark Christmas Movies Of All Time
And It's A Wrap!
So now you know which Hollywood sexy movie to watch this weekend! Tell us which one is on the top of your list right now – or are there more films that we are missing out on? Feel free to mention all the relevant names to us in the comments below. While doing so, please let us know about your experiences in the comments below.
Read Also:
■ These 12 Girls Are The National Crush Of India
■ Best Sexy Korean Movies Of All Time To Turn On The Heat
■ BigTittyGothEgg Biography – Career, Boyfriend, And Updates