Joe Was Not Supportive Of Turner, Knowing She Was Struggling After Giving Birth
Celebrities News●0 min read●
Joe Jonas was not so supportive after Joe Jonas gave birth to their second child. According to the latest report and sources from TMZ, he was "less than supportive" and pressured Turner to attend any industry events and made her go out of the house inspite of knowing that she did not want to be photographed.
She always preferred to stay at home and take care of her daughters, but she put on a brave face and went to attend various events with Joe. Sources have also told TMZ that Turner' "made it clear she was uncomfortable and didn't want to be there."
At an event that Turner could not attend, Jonas allegedly mentioned there that his wife should get out more, trying to make them believe that their marriage was going through a rough patch. Joe's representative refused to make any comment on this. None of their representatives returned back Page Six's request to comment on the matter.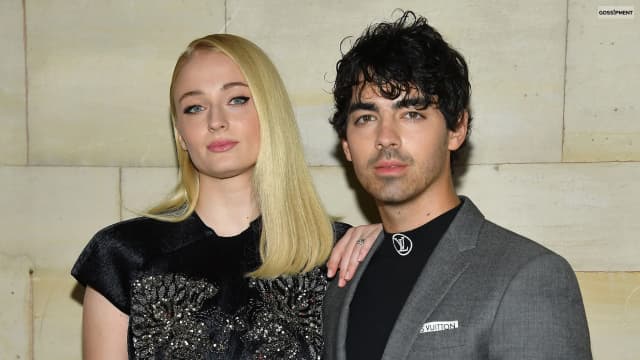 It was a "united decision"
Joans filed for divorce this Tuesday from his wife, Sophie Turner, after being married for four long years. He stated in the court documents that their marriage was "irretrievably broken." The "Game of Thrones" actress and the musician mentioned in a  joint statement that it is their "united decision" to split.
They wrote in the Instagram post, "After four wonderful years of marriage we have mutually decided to amicably end our marriage. There are many speculative narratives as to why but, truly this is a united decision and we sincerely hope that everyone can respect our wishes for privacy for us and our children."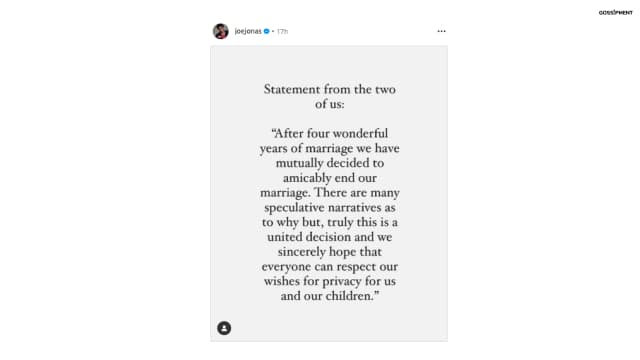 According to a source, the split was the "last resort" for the musician. The insider also mentioned, "He never wanted to break up his family, but he had to take what he felt was the best course of action for his girls. An unhappy home isn't a home, and the truth is that he and Sophie were going through it this year. There's a lot of noise out there, but it wasn't a straw-that-broke-the-camel's-back situation like it's being reported."
According to another source, TMZ, Turner's fondness for partying also played a part in ending their relationship. But it was months before when Jonas himself gave a statement saying that she was more of a homebody than him.
Read Next:
■ Zyan Bryan Taken Into Police Custody, Days After Making His No.1 Album
■ Rihanna Had Her Second Child With A$AP Rocky, Revealed His Unusual Name