Joe went out with his brother Nick the day before Sophie Turner, his wife sues him for retaining their kids "wrongfully." Page Six obtained a few photos where the face of the Jonas Brothers was seen with his younger brother on Wednesday with a few of their friends at Waverly Inn in NYC.
The Jonas Brothers were having a deep conversation while enjoying their meals. According to a source, none of them seemed sad; they greeted each other with hugs and enjoyed their dinner.
31-year-old Nick and 3-year-old Joe were casually dressed, and both of them wore white shirts with baseball caps. But Nick sported blue pants with his white shirt while his brother wore brown trousers.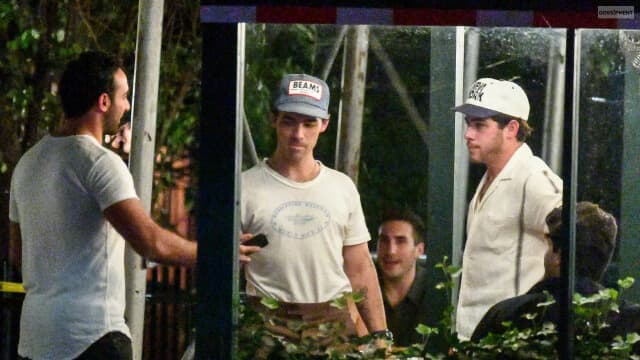 Turner filed a lawsuit against Joe and requested to secure "the immediate return of children wrongfully removed or wrongfully retained." According to the documents, Turner claimed that Joe had wrongfully retained their kids. She said that last Christmas, they decided to move to the UK completely and bring up their child there.
Turner said that she let Joe take their daughters with him on the tour as he is mostly free during the daytime. Turner also claimed that she came to know about the divorce filings "through the media."
She reported that Joe has their daughter's passport and refuses to give it back to stop them from leaving the US. The documents stated, "The Father has possession of the children's passports. He refuses to return the passports to the Mother and refuses to send the children home to England with the Mother."Representatives of Joe said, "Joe is seeking shared parenting with the kids so that they are raised by both their mother and father, and is of course also okay with the kids being raised both in the US and the UK."
Additional Reading: