The Justin Bieber Selena Gomez Story: Going Back In Time!
Celebrities●0 min read●
While Justin is happily settled with Hailey (or…are the rumors true?), it still seems like yesterday when the whole world was obsessed with the Justin Bieber Selena Gomez drama – or should we say romance? Yes, it was less romantic and more dramatic but honest to God, we were all having a great time keeping up with this tumultuous relationship.
Are they dating, or are they on a break – this is one question that has plagued the world for a long time now. It was almost heartbreaking when the 'Baby' singer tied the know with socialite Hailey Baldwin in September 2018, at a time when fans were convinced that Bieber and Gomez would definitely end up together.
What all went down that ultimately led to their split – here's looking back at our generation's most dramatic Hollywood relationship!
The Justin Bieber Selena Gomez Story: Relationship Timeline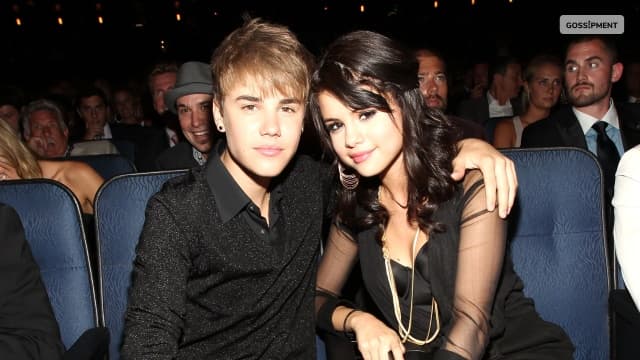 Of course, Justin Bieber and Selena Gomez perhaps had one of the most dramatic on-off relationships in Hollywood. The young celebrities first met in 2009 when they were just teenagers after Bieber had already accepted that the 'Good for You' singer was actually his celebrity crush.
The pair quietly dated for months and told the public they were just good friends before making their public debut appearance as an official pair at the Vanity Fair Oscars Party in February 2011.
After spending two years with each other, Selena Gomez and Justin Bieber parted ways for the first time – the romantic cycle would repeat for several years until they finally parted ways in 2018.
In 2015, Bieber even spoke to Complex about the initial days of their relationship. He said,
"We were so in love. Nothing else mattered."
He even called their early relationship "a marriage kind of thing."
From serenading Gomez in 2009 at a New Year's Eve party to their subsequent breakup, let's look back at the tumultuous relationship between Gomez and Bieber.
December 2010: The First Date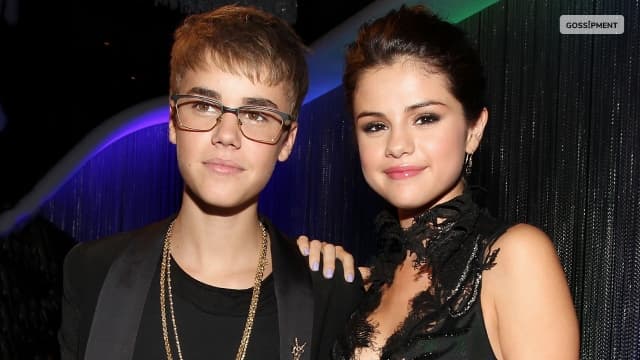 Spotted for the very first time at a fast food pancake franchise, IHOP, Bieber, and Gomez were papped cuddling. Bieber was 16, and Gomez was 18 at the time. Later, they both denied the rumors, with Gomez nailing her denial statement when she told Us Weekly
"one of my best friends… It was just pancakes!"
January 2011: New Year, New Relationship!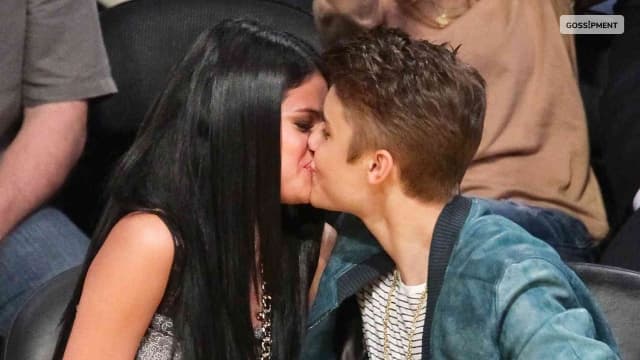 When Bieber and Gomez were spotted kissing in St. Lucia, located amidst the Caribbean, on New Year's Eve, fans all over the world started asking each other, 'Is Selena Gomez dating Justin Bieber?' – there was definitely something going on between these two teen popstars, but the public was yet to receive confirmation.
February 2011: It's Official!
The pair made their first official red carpet appearance at the Vanity Fair Oscar Party – fans went crazy, and within days, the Justin Bieber Selena Gomez story was trending. Fans meltdowns followers, and the term 'Jelena' became official. So, it was official that Justin Bieber and Selena Gomez were dating. 
November 2012: The First Split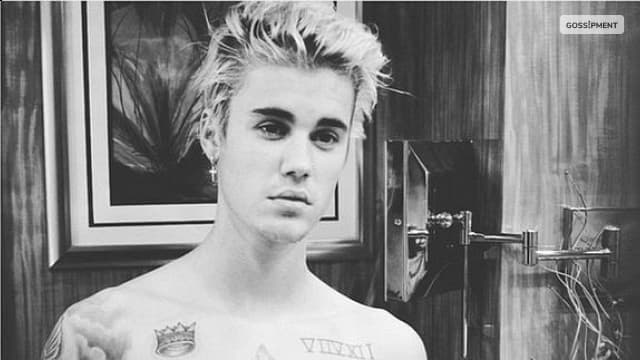 After dating for two years, complete with pregnancy rumors, helicopter rides, and Bieber even renting a whole stadium just so that the pair could enjoy a film together, the pair finally split. Perhaps it was the pair's young age, or more importantly, the couple was going through trust issues – but they split for the first time. 
April 2013: Come And Get It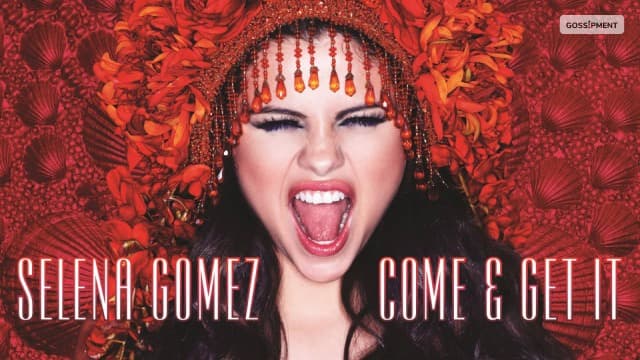 Gomez released her song, Come & Get It, giving the Justin Bieber Selena Gomez story a new angle, especially when fans said that the lyrics of the song were about Bieber. Only days later, Justin posted a photo of Gomez on Instagram and then deleted the same immediately. Months later, right before Christmas, Bieber confirmed that he and Gomez weren't on talking terms.
In this same interview, Bieber also mentioned that He STILL loves Gomez.
January 2014: Things Start Moving Downhill
2014 was quite a stressful year for all Selena Gomez Justin Bieber fans. First arrested for driving drunk and vandalism, Bieber received a lot of media backlash for his bad boy image. At the same time, Gomez went to rehab to treat her lupus – fans were convinced her rehab stint had something to do with Bieber and drugs.
Things get worse. Justin gets involved in a dramatic fistfight with Orlando Bloom, confirming Bieber's bad-boy reputation once again.
November 2014: Hello Hailey!
Both Selena Gomez and Hailey Bieber have been linked to Bieber for years. In November 2014, Bieber unfollowed Gomez on Instagram. In the same year, Bieber and model Hailey Baldwin sparked dating rumors. Both Bieber and Baldwin were quick to deny all the speculations, mentioning they were 'just friends.'
November 2015: The Serenade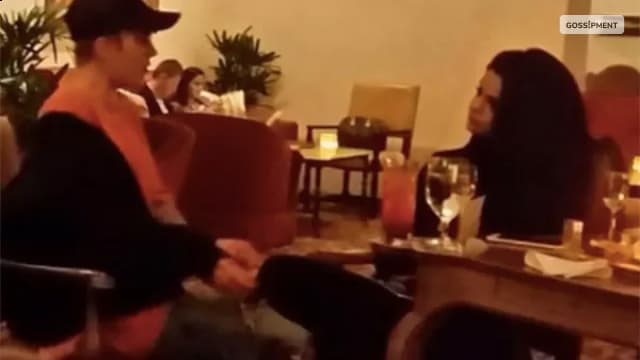 Much of 2015 passed in utter confusion as both Bieber and Gomez tried to move on with different people. But in November, a video went viral in which Bieber serenades Gomez inside this hotel room, sparking rumors again – are they back together? The relationship was volatile at the time, but at least Jelena was on talking terms.
January 2016: More Hailey!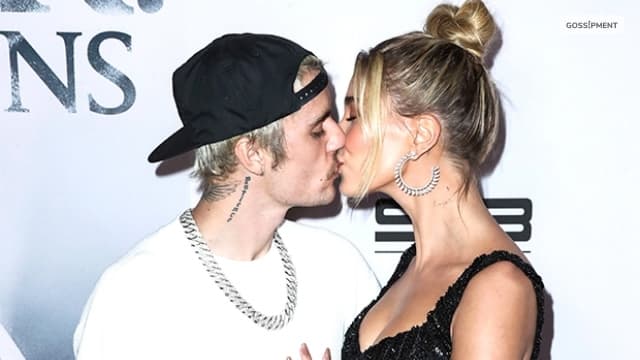 Both Hailey Bieber and Selena Gomez were in Justin's life at this moment. Bieber did not just spend New Year's kissing Hailey but also posted a photo of doing so on his Instagram. While Baldwin mentioned that they weren't exclusive yet, Bieber referred to her as 'someone I really love.'
August 2016: Instagram War
From saying that she was 'so beyond done' with Bieber in January to attending his concert in LA in March, the Justin Bieber Selena Gomez story kept getting weird. Things got worse when Gomez spotted a fan holding a poster saying, 'Marry Justin, Please.' – she got hold of the poster, crumpled it, and tossed it aside.
In August, when Bieber posted photos of his then girlfriend, Sofia Richie, fans got livid, and Bieber threatened to leave Instagram. Shockingly, Gomez replied,
"If you can't handle the hate, then stop posting pictures of your girlfriend, lol—it should be special between you two only. Don't be mad at your fans. They love you."
This ensured that a full-blown Instagram war started with nasty comments and multiple cheating accusations. While Bieber deleted his Instagram, Gomez apologized on Snapchat.
October 2017: Another New Beginning?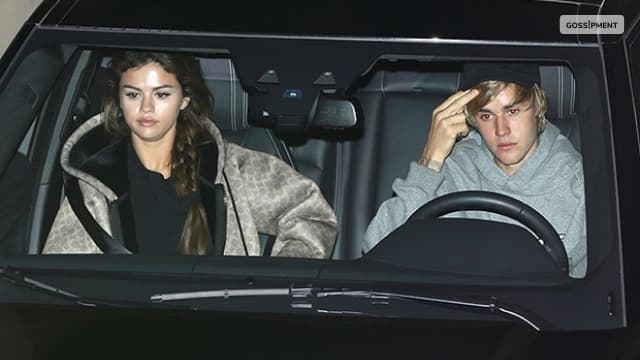 It could be safely said that Bieber and Gomez were probably not talking for over a year. Gomez began dating The Weeknd in January – cheers to a whirlwind romance that would span around for 10 months before coming to an abrupt end, days after Gomez was spotted having a casual breakfast with Bieber.
Once the breakup became official, Gomez was spotted together with Bieber again – this time, the pair were spotted attending church together. US Weekly even reported that Bieber was
"texting her nonstop and hangs out with her whenever he can."
By November, the estranged couple was seen riding bikes in and around LA together.
And Gomez was also seen in Bieber's hockey jersey. People reported that Jelene 3.0 was enjoying,
"quiet date nights at home and outings to local, low-key spots. They are still catching up and just enjoy hanging out. They have learned from past mistakes and are not putting any pressure on each other. Things are much different and more mature."
March 2018: It's Off AGAIN!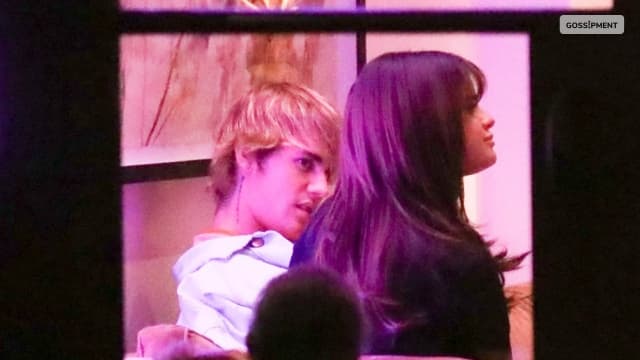 After spending a romantic Valentine's Day with Bieber and Gomez, the couple even traveled to Jamaica and attended the wedding of Justin's father, Jeremy Bieber. But all was not well in the Justin Bieber Selena Gomez story. Only days after Gomez made their relationship Instagram official for the third time, the couple took time off and went on a break.
A source close to Bieber even told People at the time,
"They weren't getting along and decided to take a break. It doesn't seem like a big deal, and they will probably be fine soon again."
But it was a big deal since Bieber ended up marrying Baldwin later in the same year.
June 2018: The Hailey Chapter Opened Again!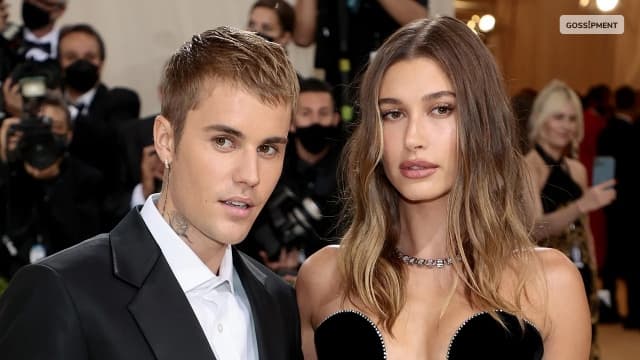 The Justin Bieber Selena Gomez story came to an abrupt end by March 2018, with Justin rekindling his relationship with Hailey in June, finally marrying her later in September of the same year. The following year, the couple celebrated their union with a social marriage in South Carolina.
For the next few years, the world was all about the Selena Gomez Hailey Bieber feud – who stole Justin and who was at fault. But all rumors came to an end when Hailey and Selena were photographed together at the second annual gala hosted by the  Academy Museum of Motion Pictures in 2022. 
Although, recently, there was a whole lot of TikTok drama between Gomez and Bieber, and even the Jenners got involved, we can safely conclude that all's fine in the Bieber-Gomez world. The Justin Bieber Selena Gomez story has now become the Justin Bieber wife story – it seems like Hailey has been in the background throughout the time Jelena has been trending.
What if it was Hailey all along, while Gomez was just the pit stop Justin kept visiting over the years?
March 2019: Justin's Annoyed At Fans For Saying He's Still in Love With Selena Gomez
Of course, there are several Instagram accounts absolutely devoted to not just shipping the former couple but also to dragging Hailey down.
One such dedicated 'fan' account (jaileyisajoke) crossed some boundaries while commenting under a photo of Hailey on social media. Justin and Hailey are probably used to it, but this time, the Peaches singer wasn't having it.
He had much to say in response,
"Why would I dedicate my whole life to someone in marriage to get back [at] my ex, anyone who believes this is mean-spirited or ten years old or younger because a logical person doesn't talk or think this way. I absolutely loved and love Selena she will always hold a place in my heart, but I am head over heels [sic] in love with my wife, and she is absolutely the BEST THING that has ever happened to me, period. I've seen multiple people say things like this and will never respond again to a message like this because I don't like to even give it my energy, but this is a reply to all immature and sick people who send Hailey hurtful messages like 'he always goes back to Selena' or 'Selena is better for him' YOU HAVE NO IDEA MY LIFE AND WHAT'S good for me!! Hailey is my Bride, period if you don't like that or support that, that means you don't support me, and if you don't support me, you [sic] not a fan nor a good person, if you were raised right, your parents would have said if you don't have something nice to say don't say anything."
Whoa, J.B. – you go, boy! That was quite a jab!
August 2020: Not Ready For Children Yet
Although Justin and Hailey are not yet ready for kids, Hailey can't stop thinking much about parenting. In the middle of protests across the globe in solidarity with Black Lives Matter, Hailey spoke about her outlook on becoming a mother.
She spoke to Vogue India in the context of future children,
"They will be raised knowing how to treat people, why we don't say certain things, and why we respect and acknowledge and give credit where credit is due."
November 2021: Love's Labor Lost
Justin and Hailey appeared on a podcast called In Good Faith with Chelsea & Judah Smith, where they talked about the challenges they underwent in the very first year of their wedding. During this time, Justin was actually dealing with severe depression. Hailey also admitted that it was very difficult to watch her partner struggle.
She said,
"There were days where I literally was like, 'I don't know if he's going to be okay.' Something really deep down inside of me was like, 'He's going to get through it.' I just didn't know how long it was going to take. That's what I think was the hardest thing. There's no guarantees."
Nonetheless, Hailey was absolutely determined to stand by her husband. She added,
"Imagine abandoning somebody in the middle of the worst time of their life, potentially. I'm not that type of person."
And That's A Wrap!
And that's a wrap on the Justin Bieber Selena Gomez story! It was a drama through and through – a surprising start, break-up, and patch-up throughout the years, followed by an abrupt end. It was almost as if Bieber broke up with Gomez and ended up marrying Baldwin – who was true love and who was just a rebound? Or are we giving this man too much power? Tell us what you think in the comments below!
Read Also:
◼ Kendall Jenner, Devin Booker: A Complete Relationship Timeline
◼ Selena Gomez Prioritized Her Mental Health And Giving Her Social Media Accounts To Her Assistant