Michelle Yeoh's Legacy: Honoring The Trailblazing Actress And Cultural Icon
Celebrities●0 min read●
"Ladies, don't let anybody tell you you are past your prime," said Michelle Yoah at the Oscars while giving her winning speech. She made history as she became the first Asian actress to win the Best Actress award for a leading role in the movie, Everything Everywhere All At Once. She has given many revolutionary performances in her remarkable career of four decades.
Her journey on the big screen has not been a very easy one. She has worked tirelessly for over four decades and has got herself to this place. Her journey is a very traditional one, but what separates her from other actresses is that she is way more than just a pretty face. She has excellent skills in martial arts as well.
Down The Memory Lane
In 1983, at the age of 21, Yoah won the Miss Malaysia World contest and moved ahead to represent Malaysia at the Miss World Contest in 1983, which happened in London, where she secured 18th place among 72 contestants.
She began her acting career with television commercials when she got her big break to work with Jackie Chan in an advertisement. She mentioned that she was told in Cantonese by the production company that she would be working with Sing Lung, and she was not even proficient in Cantonese. Later she realized she was going to work with the legend, and that was the Cantonese name for Jackie Chan.
In 1984, Yeoh got her first film, 'The Own Vs Bombo,' directed by Sammo Hung, who is famous for reinventing martial arts movies and also for starting the vampire genre.
Stepping Stones
Michelle Yeoh always did her own stunts in films from the beginning. She quickly became popular in Hong Kong films. She worked very hard to move forward and learned the Cantonese language as well for working in Hong Kong films. By the early 1990s, she marked her presence in Hong Kong films and became a star.
■ It was in 1996 when she got the chance to work in a James Bond series film, 'Tomorrow Never Dies.' This was the first film that was made after the demise of Albert R. Broccoli.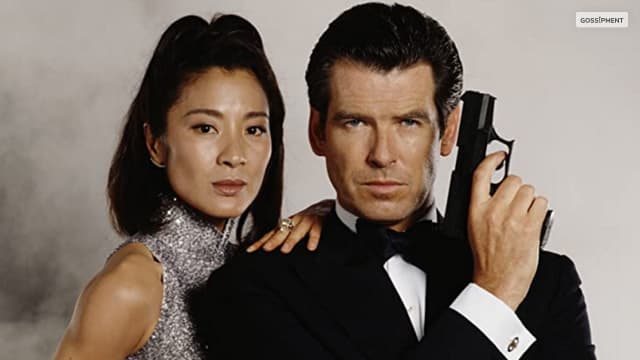 The stakes were very high for obvious reasons, but the movie paid off and made a gross income of over 333 million dollars worldwide, and made its place in the Golden Globe nominations.
This movie became a turning point in her career as she got exposed to a wider range of audience who was left awestruck with her on-screen actions.
■ In 2000, she made a film called, 'Crouching Tiger, Hidden Dragon' in the direction of Ang Lee, where she played the character of a female warrior and the lead for a private security company.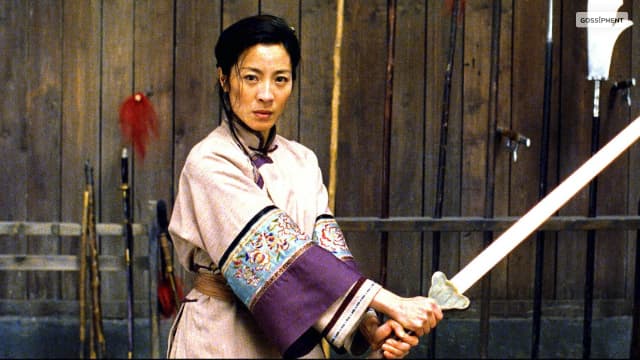 This multinational venture, along with Yeoh and the other cast members, walked through the gates of the American film market. it crossed the 100 million dollar mark as the first foreign-language film with 128 million dollars.
■ 2002 was a landmark year for Michelle Yeoh as she made her first film, 'The Touch,' through her own production house, Mythical Films.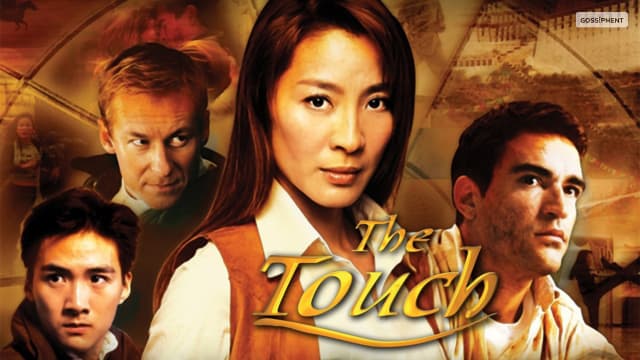 ■ In 2007, Yeoh played a role in a Danny Boyle film called 'Sunshine.' it was a psychological thriller film based on science fiction. This took us to the future in 2057, where a group of astronauts is on a mission to reignite the dying sun.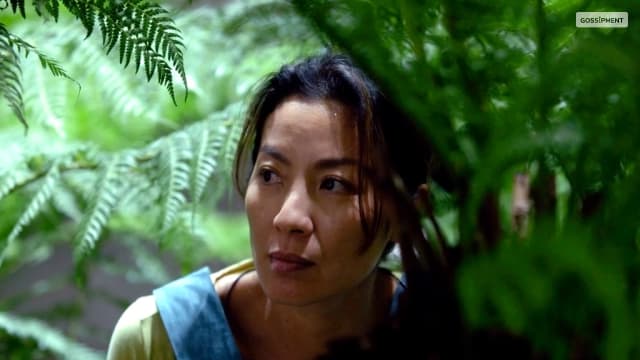 ■ After that, in 2011, she starred in two big films. 'The Lady,' the biographical film of a British lady where Yeoh portrays the role of a Burmese diplomat politician, and Nobel Prize laureate, Aung San Suu Kyi.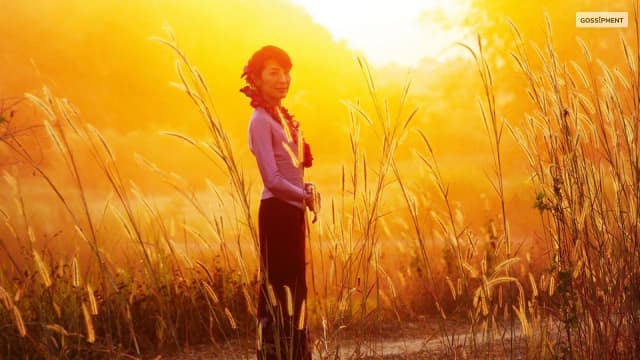 She also gave her voice to the character of Soothsayer in the popular film Kung Fu Panda 2.
There are many movies where she has given an amazing performance, like Guardian of the Galaxy: Volume 2, Crazy Rich Asians, The Legend Of The Ten Rings, and Shang-Chi.
TV shows with Michelle Yeoh are: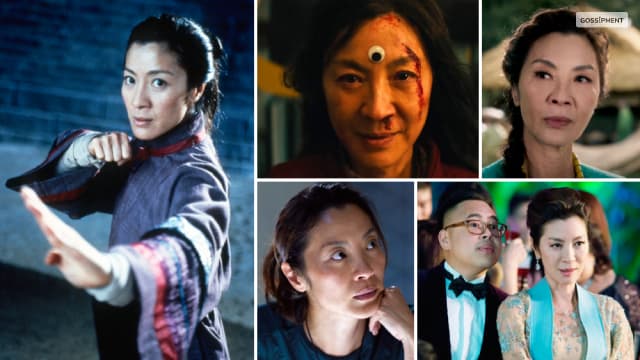 → Strike Back: Legacy – 2015
→ Marco Polo – 2016
→ Star Trek: Discovery – 2017-2020
→ Star Trek: Shot Treks – 2018
→ The Witcher: Blood Origin – 2022
→ American Born Chiese – 2023
Another TV show is yet to come out, Ark: The Animated Series, where she has given her voice to dubbing.
There are movies where she would have been the best fit but did not get the chance.
Milestone Of Her Career
This year she was up against the actress Cate Blanchett who has won the Oscars two times. This time she was nominated for her performance in 'Tar.' But this was Yeoh's time, and she bagged it. She dedicated the award to her mother and all the mothers as she believes they are the real superheroes of this world.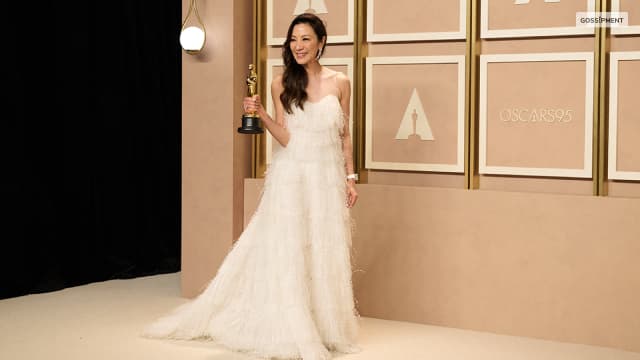 She said, "I have to dedicate this to my mom, all the moms in the world, because they are really the superheroes, and without them, none of us would be here tonight."
She gave a very inspiring speech for people of her kind as she said, "For all the little boys and girls who look like me watching tonight, this is a beacon of hope and possibilities." she further mentioned, "SAG-AFTRA, to get this from you, who understands what it is to get here, every one of you know the journey, the roller-coaster ride, the ups, and downs. But, importantly, we never give up. I thank you for your love and for your support because I know I'm up against Titans, and rightly so."
She took a pause during the speech to contain her emotions and said, "This is not just for me. This is for every little girl that looks like me. Sally Field, you said all the right things. We're here because we love what we do, and we'll never stop doing this because we really, really love it."
Looking Forward
The net worth of Michelle Yeoh is around 40 million dollars at present. She is doing great work, and we are looking forward to her upcoming films, which will turn out great, as we all believe.
Her upcoming pieces of work are A Haunting In Venice (2023), The Tiger's Apprentice (2024), Avatar 3 (2024), Wicked (2024), and many more. Let's wait and watch what more she has in store for us.
Read Next
👉 Encanto Ages Gracefully: Why It's a Must-Watch for All Generations
👉 The Hidden Secrets of the Star Wars Family Tree: An In-Depth Analysis