Top 9 Most Expensive Food Items Of All Time – 2021 Updates
Restaurants●0 min read●
In day-to-day life, people do not like to spend too much on food. For them, food is a necessity and not a luxury. But there is a section of people that live to eat and not the other way around. We all crave to eat some of the most expensive food items, but only a few get the chance.
In most countries of the western hemisphere, food is a form of luxury. They take immense care in making food items. Rich foodies go to lengths to make sure their food is 'Insta Friendly' so that they can show it off to their friends and family. 
Since you are reading this article, chances are you are a foodie too and have a keen interest in knowing about all the most expensive food items. If that is the case indeed, then read this article to the end to know about the top 9 most expensive foods in the world. 
So without any further adieu, let us get started. 
Top 9 Most Expensive Food Of All Time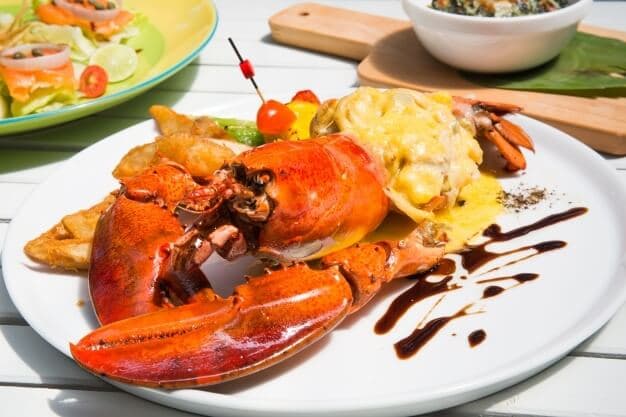 Here is the list of the top 9 most expensive foods that you need to try once in your lifetime. The foods you see in this list will make you forget your regular meals and wonder how expensive food can be.
1. Lindeth Howe Pudding
It is one of the most expensive food items in the world. First, it is a dessert and one that is made out of very high-end Belgian chocolate, a two-carat diamond, gold, and caviar. 
We bet that the cost of this food item will make you crave more of it. The cost of Lindeth Howe Pudding is a whopping $34 531. Even we are as shocked as you are. 
2. Almas Caviar
Almas Caviar has originated from the Middle East, Iran, to be precise. It is one of the rarest food items on this planet, which is why it is so expensive. You are going to find this food item at only one place, and that is at the Caviar House & Prunier in London. 
They are sold in tins that are very light-colored. This is something a man should have in his lifetime. It is priced at around $34,000 per tin. 
3. Saffron
We are all familiar with Saffron, but most people do not know that it is one of the world's most expensive food items. Saffron originates from Kashmir, and it is sold at $7 714. The reason why it is so expensive is that it is harvested manually. 
You would be surprised to know that around 75,000 saffron flowers are required to make half a kilo of Saffron. Add to that the cultivation time, which takes almost three years. Saffron is mainly produced in Iran and India. 
4. White Truffles
At number 4, we have white truffles. This expensive food item is mainly served at restaurants with scrambled eggs, Parmesan, and butter. 
This food is local to the Pacific Northwest, Italy, and France. White Truffles are sold at around 7000 euros/kg. Europeans have the luxury to eat white truffles very often as it originates there. 
5. Bird's Nest (Red)
Bird's Nest is all the people in the world will like the one expensive food item that I am sure. But the ingredients used to make this food can make you feel gross as it is made out of Swiftlet birds' saliva. 
You are going to find three color variations in this food item; yellow, white, and red are the most popular ones. A bowl of this spectacular soup costs a little over $10,000. The red-colored one is the most mouth-watering among the lot. It is the national food in many countries like Malaysia, China, Indonesia, Thailand, Vietnam, etc.  
6. Westin Hotel Bagel

 
A typical bagel would cost around $2, but Westin Hotel Bagel is no typical bagel. These special bagels were invented by the CEO of the Westin Hotel in New York called Frank Tujague. 
They cost over $1000. These bagels are considered to be one of the most expensive food items in the world because of the inclusion of white truffle cream cheese in these bagels. The Goji berry tastes a whole new level.   
Also Read: Top 10 Best Chefs In The World – 2021 Updates
7. Bluefin Tuna
We are all aware of the Tuna fish, but we bet you would have never thought that Bluefin Tuna would be considered to be one of the most expensive food items on the face of the Earth. 
It is one of the most widely-eaten seafood in the world as well. Bluefin tuna is an endangered species, and therefore a pound of Bluefin Tuna Costs around $4000. Bluefin Tuna are mainly consumed in Japan.    
8. Foie Gras
This special delicacy is made from goose liver. The price of Foie Gras is around $80 per pound, which makes it one of the most expensive food items in the world. 
The liver used in Foie Gras is fattened by gavage feeding up to ten times, the goose is force-fed corn by putting tubes in its mouth. Due to this inhumane practice, a lot of countries have banned this. However, France remains to be the largest producer of Foie Gras. 
Also Read: Most Favorite Expensive Restaurants That Celebrities Love
9. Iberico Ham
Portugal and Spain are some of the largest producers of Iberico ham. This kind of ham is made from pigs that are fed only in the last phase of their lifetime. 
The ham is processed with sodium nitrate to make them taste even better. It costs over $4,500. The cost of Iberico Ham is over $4,500. It is continuously processed for three years before serving. 
Final Thoughts
There you go, those were the top 9 most expensive food items of all time. We hope you have found this article to be informative. Food has a different meaning to some people. 
As you can tell, it takes immense patience and skills to make expensive food. Chefs from all around the world try their best to cook the most expensive food items. If you have any further questions or feedback, drop them in the comment section down below. 
You May Also Like: