R Kelly Net Worth: Biography, Family, Career, Age, Education & More
Celebrities●0 min read●
More than a singer, songwriter, and record producer, R Kelly is remembered more as a convicted sex offender, sexual abuse of minors, and racketeering.
Before his career went downhill, he was a big name in the world of R&B. With more than 75 million worldwide records sold. He was tagged as the "King of R&B." He was also the winner of three Grammy awards for his popular song, "I Believe I Can Fly."
So to know more about one of the biggest downfalls in the music industry, keep on reading this article by scrolling down to learn more about R Kelly net worth and other facts about him.
Personal Biography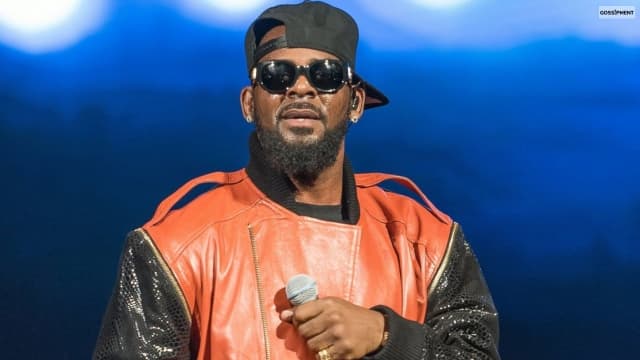 Before we know more about R Kelly and his downfall from being the "King of R&B," to a convicted sex offender and racketeer.
Real Name
Robert Sylvester Kelly
Nick Name
R Kelly, Kellz, and Pied Piper
Age
January 8, 1967,
Age 55,
Chicago, Illinois, U.S.
Citizenship
American
Occupation
Record Producer, Singer, Songwriter
Years Active
1989 – 2019
Spouse
Aaliyah (m.1994 – ann.1995)
Andrea Lee (m. 1996 – div. 2009)
Children
3
Height 
1.85 m
Weight
187 pounds
Parents
Joanne Kelly (mother)
Education
Kenwood Academy
R Kelly Net Worth
$2 million
Read more: Isla Atkinson: The Woman Who Made The Iconic Mr. Beans Retire(?)
Early Life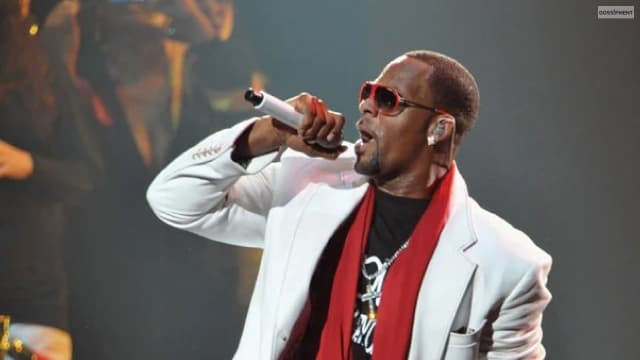 Born in the South Side of Chicago, R Kelly has five siblings, out of which three of them are half-siblings and two older sisters. Their mother raised the kids on her own, as their father was mostly absent from their lives. She was a school teacher and later married Kelly's stepfather, Lucious.
Kelly had an unfortunate life growing up, where he was abused by a female member of their family from ages 8 to 14. His younger brother was also abused by his oldest sister Theresa.
He was also sexually abused by a male family friend when he was 10 years old. And that he was shot in his shoulder by some older boys trying to steal his bike. But later, some family members stated that he actually shot himself, attempting to commit suicide at the age of 11.
In school, his music teacher was the one who encouraged R Kelly to pursue music and leave playing basketball.
Career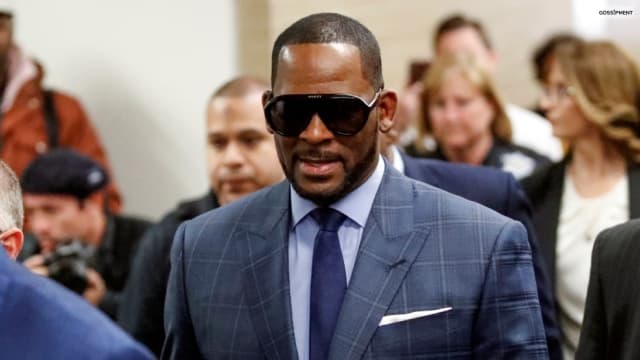 Along with Vincent Walker, Marc McWilliam, and Shawn Brooks, Kelly started the MGM group. In 1989, they were offered a contract by Tavdash Records. They together performed in tv shows like Big Break.
In 1991, R Kelly signed a contract with Jive Records, and his first album Born into the '90s, was made and released. It had hits like "Slow Dance," "Dedicated," "She's Got That Vibe," and "Honey Love." He had other hits like Bump N' Grind, Your Body's Callin, and Sex Me.
He composed MJ's You Are Not Alone, and for his composition, he received his first nomination at the Grammys. Kelly's popularity in R&B was only growing; New York Times said about him,
"The reigning king of pop-soul sex talks a lot tougher than Barry White, the father od such fluffed-up pillow talks and along with Marvin Gaye and Donny Hathaway, major iinfluences for Kelly." 
Kelly has other major hits like I Can't Sleep Baby, You Remind Me of Something, Down Low, I Believe I Can Fly, and Freak Tonight. In 1997, Kelly signed a contract with the Atlantic Coty Seagulls to play professional basketball, but he didn't let go of his music.
Ken Gross, the owner of the team said,
"If Whitney Houston needs a song written, he would be able to leave the team to do that and come back. It wasn't a gimmick, he's a ballplayer. He can play."
He released his fourth album, spanning different genres to explore, like pop, Blues, street rap, and others. Kelly produced and wrote a major part of Eddie Murphy & Martin Lawrence's film Life.
In 2002, Kelly first collaborated with Jay Z and created the album. The Best of Both Worlds. That year, for the Winter Olympics, R Kelly performed at the closing ceremony. And on the same day, his world turned upside down when a sex tape of Kelly was released with an underaged girl. 
Read more: Kaylen Ward Net Worth, Age, Height, Wiki, Boyfriend, Biography
Scandals & Controversies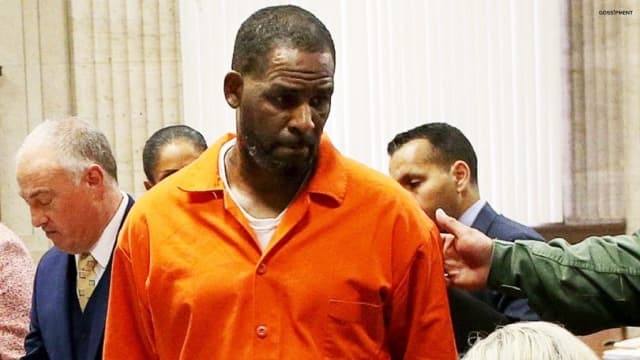 R Kelly faced many accusations of sex abuse and racketeering. Those crimes have piled up into many criminal trials and civil suits against him. As of 2021, he was convicted for the violation of the "Mann Act and Racketeer Influenced and Corrupt Organizations Act."
The first sexual abuse accusation was fiked in 1996 by Tiffany Hawkins when Kelly was 24, and she was only 15 they had a sexual relationship. He also forced her to get more high school girls to have group sex with him. But that lawsuit was settled out of court for $250,000.
The next major blow for Kelly was when his illegal marriage with Aaliyah was revealed. Kelly had a sexual relationship with her when she was only 13 or 14 years old. This was before she made her first album, "Age ain't Nothing But A Number." IN 1994, Kelly, who was 27, married Aaliyah, who was only 15, in a village in Chicago's Cook County.
They falsified the certificate and made a false identity for Aaliyah, making her age 18 years old. But the marriage was later annulled by Aaliyah's parents since she was underage. Though the two at that time said they were not together, Kelly, through his lawyers in 2021, said about his relations with her.
In 2002, a video of Kelly was circulating that showed him abusing an underage girl by urinating on her. The video was sent anonymously to the Chicago Subn-Times, and they released it on the day he performed the closing ceremony in the Winter Olympics.
When his divorce files were unsealed, there Kelly's ex-wife Andrea said that he had been accused of the molestation of a preteen girl back in 2009.
While all these accusations were piling up, the music industry was boycotting R Kelly. A social media campaign known as Mute R. Kelly was created. As of 2018, Spotify stopped promoting and even recommending music by XXXTentacion and R Kelly. After this announcement, other platforms like Apple Music and even Pandora stopped promoting and featuring Kelly's songs.
After a documentary called Surviving R Kelly got released, it showed even more sexual misconduct, and assaults came out against the singer. Many of his past collaborators showed their regret in collabing with Kelly, like artists like Lady Gaga, Celine Dion, Jennifer Hudson, Nick Cannon, and Chance The Rapper. 
Read more: DaBaby Net Worth – How Rich Is The Rap Artist?
Wrapping Up!
Reading and also knowing everything that R Kelly did in his lifetime should make everyone think whether he was of sound mind or something was seriously wrong with him.
It is possible that growing up in a sexually abusive household made him a person with a twisted mind. He is the best example of someone destroying their career with their own hands. 
No wonder that R Kelly net worth fell to a negative $2 million. Since he has been sentenced to 30 years in jail, there is no chance of him getting out anytime soon.
Read Also: