Richard Williams is popularly known as the father of superstar sisters of tennis, Serena and Venus Williams. Other than being the proud father of the sisters, he is an American tennis coach.
Other than being a coach, he is also a writer and a photographer, all of which made Richard Williams net worth $25 million. Now let's scroll down to know more about this man.
Personal Biography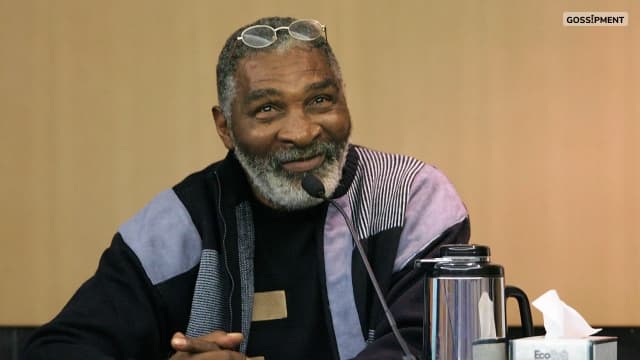 Before we dig deep into his life, here is some personal information about Richard Williams.
Name
Richard Williams
Age
80 years old,
February 14, 1942,
Shreveport, Louisiana, US
Richard Williams Net Worth
$25 Million
Salary
$500,000
Profession
Coach
Nationality
American
Active Years
1994 – present
Height
1.8 m
Weight
75 kg
Early Life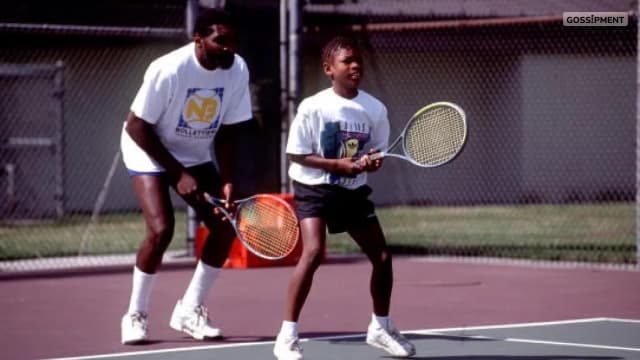 Richard Williams was born in Louisiana, United States, in the year 1942, February 14. Both his parents, Richard Doe Williams, his father, and Julia Mae Metcalf, his mother, were African American Christians.
Since they were not financially stable, they had a tough life, living on 79th street. After graduating, he moved to Michigan, and then later, he moved to California.
Personal Life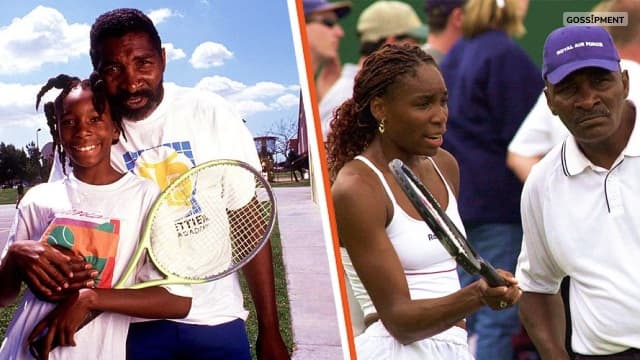 The personal life of Richard Williams is no less than a roller coaster. He had been married thrice in his life and had children with each of his wives. He first got married to Betty Johnson in the year 1965, the couple had five children together before getting divorced in 1973.
Though the reason for the divorce was never revealed. Richard then met Oracene Brandy price in the year 1979; he got married to her and had two girls, namely, Venus and Serena Williams.
Seeing their inclination toward tennis, Richard became determined to make the two of them the best tennis players in the World. In 2002, he divorced Oracene Brandy.
He soon met his third wife, Lakeisha Juanita, who was a grocery store owner. Richard Williams spouse captured a lot of attention as Lakeisha was just one year older than Venus. The couple got married in 2010 and had a son named Dylan.
Recently in 2016, Richard Williams suffered a stroke, but he survived and soon recovered from it. A year4 later, his stoke he and his third wife, Lakeisha Juanita, got divorced.
Since then, as of recently, Williams has suffered a couple more strokes but is stable. Since he has no active social media presence, the recent status of Richard Williams is not known.
Career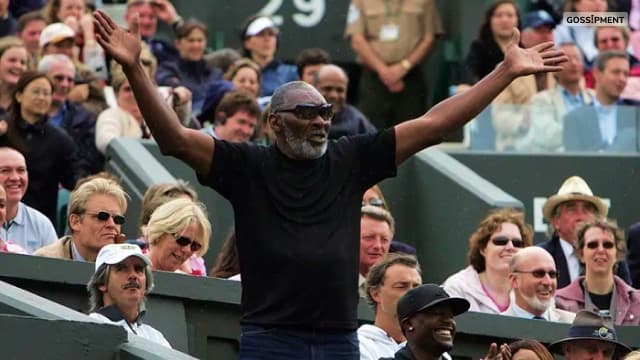 Richard Williams is probably the best tennis coach of all time. He himself used to take tennis lessons from a man called "Old Whiskey," then he saw Virginia Ruzici play and win in a tournament in Salt Lake City; that match inspired him to make his two daughters like her.
Richard started training the sisters when they were only five years old. He created an 85-page routine for their training plan. He enrolled the girls in a tennis academy and took them to practice on a public tennis court.
At this stage, the girls were only five and four and a half. After a while, Williams realized he should have enrolled them a little later. So he withdrew the sisters from the academy and started coaching them on his own.
In a few years of his coaching, the sisters himself, and the girls started winning grand slams. In 1999, Serena went on to win the US Open, and in the next year, Venus defeated Lindsay Davenport and won the 2000 Wimbledon title.
Their win was also a huge win for their father and coach, Richard Williams.
King Richard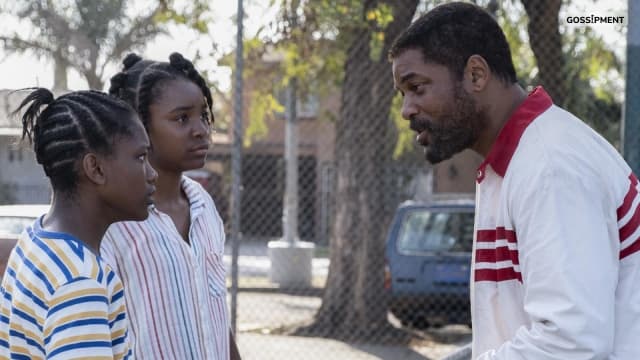 In 2021, this biographical sports drama depicts the real-life events of Richard Williams and his daughters Serena and Venus Williams. The film starred Will Smith in the role of the Williams Sisters' father Richard Williams.
Both Serena and Venus Williams were the executive producers of the film. Saniyya Sidney, Aunjanue Ellis, Tony Goldwyn, and Demi Singleton were a part of the film as supporting actors. Even though all the actors were praised for their acting, the film did not do so well.
The film got nominated for many prestigious awards like American Film Institute, 53rd NAACP Image Awards, 27th Critics' Choice Awards, 94th Academy Awards, and also the 79th Golden Globes, along with Screen Actors Guild Award.
For his amazing portrayal of Richard Williams, Will Smith won a lot of awards which include Golden Globes, Screen Actors Guild Awards, and also the Academy Awards.
Richard Williams Net Worth
It is a very obvious question of what is Richard Williams net worth since the man had such a great career track record. So let's find out the real King Richard Williams net worth.
| | |
| --- | --- |
| 2018 Net Worth | $18 million |
| 2019 Net Worth | $18.5 million |
| 2020 Net Worth | $19 million |
| 2021 Net Worth | $19.5 million |
| 2022 Net Worth | $25 million |
Wrapping Up!
The primary earnings of Richard Williams net worth come from his long career as a tennis coach. The other portions are from the book that he co-wrote with Bart Davis and his numerous brand deals. Other than coaching tennis or writing books, Richard Williams love to click photographs.
Find Out More About: