Sarah Kohan ❤️ The Stunning Model: Biography, Networth & More
Celebrities●0 min read●
Sarah Kohan is a model, a traveler, an Instagram influencer, and a mom of two young kids. Although there is not much known about her personal life, a lot's known about Sarah Kohan wedding with Javier Hernandez.
So if you want to know more about the secret life of Sarah Hernandez, then scroll down and read for yourself.
Personal Biography
Here is a few details about Sarah Kohan that you should know before you read about her. 
Born
Sarah Kohan,
March 6, 1994, (age 26)
Sydney, Australia
Occupation
Instagram Model, Travel Blogger
Nationality
Australian
Sex
Female
College
Harvard University, Columbia University, The University of Notre Dame Australia
Education
Bachelor of LawsBachelor of Commerce
Ethnicity
Caucasian/white
Zodiac Sign
Pisces
Spouse
Javier Hernandez
Children
2, Noah and Nala
Social Media
https://www.instagram.com/moonstrucktraveller
https://www.youtube.com/channel
Read more: Isla Atkinson: The Woman Who Made The Iconic Mr. Beans Retire(?)
Early Life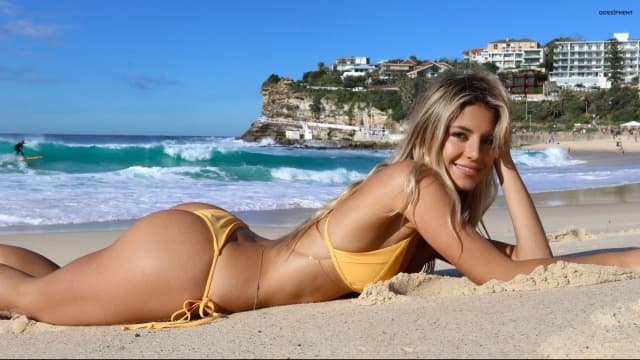 Born in Sydney, Australia, not much is known about Sarah Kohan's personal life while she was growing up. Not a lot is known about her family and friends as well. She is living a very private life.
The most known thing about her childhood is that she was enrolled in Kambala School, from where she graduated in 2011. Since she was young, Sarah has loved diving, painting, and snorkeling.
Ever since she was young, she has been an avid traveler to many places like France, England, Maui, Thailand, and other areas. Besides being an avid traveler, Sarah is a highly educated individual who studied LLB at Harvard University and a Bachelor of Commerce from Columbia University.
Sarah also studied medicine for six months before dropping out and enrolling in law college.
Outside her education in these Ivy League colleges and universities, Sarah Kohan was also a model. She worked with different elite modeling agencies in London.
Career
Even though having a law degree and a commerce degree, Sarah hasn't used any of these degrees in her real life. Instead, she took the way to become a social media influencer. And with social media, she became famous as an Instagram model and travel blogger.
As a social media influencer, Sarah Kohan gained a huge following with over 1.5 million followers. Besides being an Instagram model, she also has a blog where she writes blogs about the places she visited over the years. Like Bora Bora, Cook Island, The Bahamas, Hawaii, South America, and Europe.
But talking about her college degrees, Sarah said,
"I left school and went to study medicine. However, six months in I decided that I wanted to switch to a double degree in law/commerce. My passion for law has grown over time and I am grateful for the skills and knowledge such a diverse course has given me. It has been a serious challenge juggling my travels, social account, law school, and working as a nanny for two children I adore when I am back home in Sydney." 
Sarah is technically a solo traveler, working for companies like Frankies and Kohs. To make money for her living and travels, her travel blog makes money by advertising other companies and businesses.
Read more: Top 100 Best Hollywood Singers In The World – [Updated Information]
Personal Life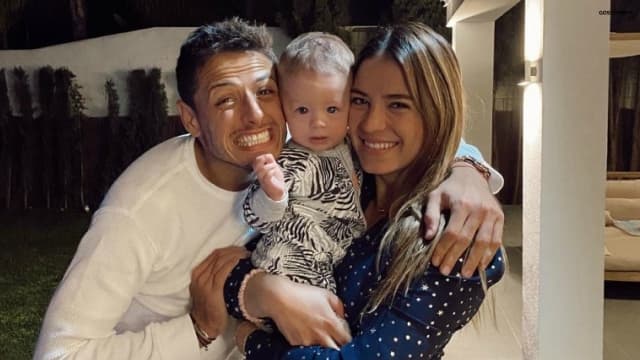 Being a social media personality, her life is quite known to others due to its high-profile nature. Sarah Kohan became even more popular when she married football player Javier Hernandez.
The ex-player of Manchester United is currently playing for Los Angeles Galaxy. He is a football player and a businessman with a net worth of $17 million.
The couple met in the 2018 World Cup when Javier had blonde hair, and Srah was very interested in his hairstyle. After becoming acquainted, the couple began dating and soon moved in together in England, where they settled.
In 2019, Sarah Kohan and Javier Hernandez quietly married in secret. Then on Sarah Kohan Instagram, she shared the happy news of their marriage and that they are expecting their first baby together. In June of 2019, their baby boy Noah was born. The couple became pregnant again in 2020 and welcomed a baby girl Nala. 
In 2021, it was rumored that Sarah filed for divorce from Javier. The model claimed that Javier was not an active father and did not help her raise their young kids.
She further claimed that he endangered their kids' lives by not fencing the poolside as it didn't look nice with the house's aesthetics. Sarah claimed $10,000 as child support. Javier remained quiet against these accusations.
Later it was rumored that Sarah might have cheated on Javier while they were married, but Sarah Kohan quickly dismissed these claims as false accusations while coming live on Instagram.
Read more: Who Is Nadine Caridi? Jordan Belfort Ex-Wife Biography
Wrapping Up!
Now there you go, these were everything we know about Sarah Kohan. Since she is a super private person, not much update is there about her.
But you can always follow her on social media and read her travel blog, that way, and you can stay updated on her. So if you liked this article, let us know in the comment section.
Read Also: