The Summer I Turned Pretty Season 2 Is Almost Back: Everything We Know So Far!
Web Series●0 min read●
We don't know whether you have heard or not, but The Summer I Turned Pretty Season 2 is here – the plot thickens! The Summer I Turned Pretty Season 1 made a memorable splash on Prime Video.
Belly (played by Lola Tung) and her love triangle with the two brothers Jeremiah (played by Gavin Casalegno) and Conrad (played by Christopher Briney) will only get more complex in the second season.
Right before the premiere of the first season, which initially aired in the month of June 2022, showrunner and creator Jenny Han spoke about her attempts to adapt her novels into a television show. She told Collider,
"I approached it like, What do I think are the most important elements of the story to keep? And what do the fans care the most about? I am able to pull from all the emails, letters, and comments I've seen over the years from fans, so that's how we looked at this adaptation. What do the original fans care most about?"
Han further added,
"And then, also for me, what's going to be most like fun and exciting to explore? Because I think as a writer, you have to feel like you're doing something new in a way, too. That it's not going to be just the exact same thing, but what's the new approach? And how do I make this feel fresh?"
Adapting The Summer I Turned Pretty Novel Into A Film: The Journey
The Summer I Turned Pretty season 2 release date is here, but before talking about that, let's look at Jenny Han's journey while she was adapting her novels into a series.
Han mentioned to The Wrap how incorporating Swift's music into the first season was perhaps a great addition. In this context, she even mentioned,
"Fans of the books have asked me over the years if there could be Taylor [Swift] music and I always of course wanted it, but I can't promise anything because it's like not up to me. But that was the most joyous part for me was able to give the fans that gift because I knew what it would mean to them as well."
During this time, an excited Han also talked about how she couldn't wait to see Tung bringing Belly to life. In June 2022, the author told Variety,
"I really wanted to find actors that felt real and natural and fresh. There's a feeling of discovery about that. The linchpin was going to be Belly because everything hangs around her. She's the main character and so it was the most important that we found our right Belly."
The To All the Boys I've Loved Before author felt that a newcomer can bring in a much-needed fresh perspective to the lead character of Belly. She mentioned,
"Lola had this freshness to her. She was still 18 when we cast her and she turned 18 on the show, but I think it's really hard to manufacture a kind of innocence or newness to things. This is our first part and she had never done it before. There's so many meta elements to that — to Belly's big summer and Lola's big summer."
Tung also opened up about her orientation with The Summer I Turned Pretty Belly edition. The NYC native spoke to Seventeen Magazine about her role in the franchise in June 2022.
"I was a fan of Jenny, a little bit. I hadn't read The Summer I Turned Pretty until I booked the role, but I was a fan of the To All The Boys movies and I did often Netflix party them with my friends because they were so wonderful. It's unbelievable, I can't believe [I'm part of The Summer I Turned Pretty]. Jenny's also the best, so it's really wonderful and wild that I've formed that relationship with her too."
What Is The Summer I Turned Pretty Season 2 About?
We are assuming that considering the 1st season was more or less based on book 1 of the series, the second will be inspired by the sequel (It's Not Summer Without You) accompanied by some changes, obviously.
*SPOILER ALERT*
In the books, Susannah, Conrad, and Jeremiah's mother passed away right after the 1st book ends and the second begins. Much of Its Not Summer Without You is about the characters embracing and eventually dealing with Susannah's death.
In the books, Susannah makes the decision not to treat her recurring cancer – a decision that was actually reversed in the first season of the show. So we were actually wondering whether or not Susannah will get to spend another summer with her family and friends on Cousins Beach. Still not writing off the possibility.
The sequel obviously continued the themes already introduced in the first book – the primary love triangle being the one between Jeremiah, Belly, and Conrad. At the same time, themes of becoming independent and growing up also take center stage. Since Conrad is now in college, he is using his newly discovered independence 'unwsiely.'
So, it is basically up to Belly and Jeremiah to make things okay – easier said than done!
And then we have Prime Video's take on the story arcs,
"Belly used to count down the days until she could return to Cousins Beach, but with Conrad and Jeremiah fighting over her heart and the return of Susannah's cancer, she's not sure summer will ever be the same. When an unexpected visitor threatens the future of Susannah's beloved house, Belly has to rally the gang to come together—and to decide once and for all where her heart lies."
Is There A Trailer For The Summer I Turned Pretty Season 2?
So, is there a trailer for The Summer I Turned Pretty show season 2? Yes, technically, there is a trailer for the same.
The new teaser trailer for the show dropped recently on the 8th – the trailer picks up the plot one year post the different events of season 1. And the trailer also hints at several complications related to Belly's love triangle in the upcoming episodes.
When Will The Season 2 Premiere?
The Summer I Turned Pretty show release date is here. The first 3 episodes will drop on Prime Video on the 14th of July, followed by new episodes released every week until the final episode releasing on the 18th of August.
The titles of the 8 episodes were also revealed by the cast, giving fans the opportunity to speculate which of their favorite story arcs from the second book, It's Not Summer Without You, will actually make it to the show – plus, what else might just be in store in the new season?
Here are the episode titles!
■ Love Lost (episode 201) – releasing on 14th July 2023
■ Love Scene (episode 202) – releasing on 14th July 2023
■ Love Sick (episode 203) – releasing on 14th July 2023
■ Love Game (episode 204) – releasing on 21st July 2023
■ Love Fool (episode 205) – releasing on 28th July 2023
■ Love Fest (episode 206) – releasing on 4th August 2023
■ Love Affair (episode 207) – releasing on 11th August 2023
■ Love Triangle (episode 208) – releasing on 18th August 2023
Who's Making The Summer I Turned Pretty Season 2?
Gabrielle Stanton of The Flash fame and Jenny Han developed season 1 of The Summer I Turned Pretty. But for season 2, Sarah Kucserka has taken the baton from Stanton – Kucserka will be working with Han and be responsible for the second season of the show.
Both Kucserka and Han also happen to be executive producers of the show. Apart from them, the other executive producers of the show are Paul Lee, Mads Hansen, and Hope Hartman.
Which Cast Members Are Returning?
The Summer I Turned Pretty Season 2 cast is more or less includes all the members of the first season. Lola Tung even spoke to Today about how she is "excited to see how the relationships evolve and how the characters continue to grow" in upcoming seasons (?)
Christopher Briney (A.K.A Conrad Fisher) said, "I want to know what happens! I read the book, but I haven't seen the script yet," while Gavin Casalegno (A.K.A Jeremiah) said, "You never know."
Apart from the Tung, Briney, and Casalegno, other cast members like Sean Kaufman (A.K.A Steven), Jackie Chung (A.K.A Laurel), Rain Spencer (A.K.A Taylor), David Iacomo (A.K.A Cam), Alfredo Narciso (A.K.A Cleveland Castillo), Colin Ferguson (A.K.A John Conklin), and Tom Everett Scott (A.K.A Adam Fisher) will all be back in the new season.
We are yet to be sure about the return of Rachel Blanchard, who played Conrad and Jeremiah's mother, Susannah.
Who Is Joining The Cast?
Prime Video revealed last year (on 31st August 2022) that 2 new stars have joined the cast of The Summer I Turned Pretty Season 2 in recurring roles – Kyra Sedgwick and Elsie Fisher.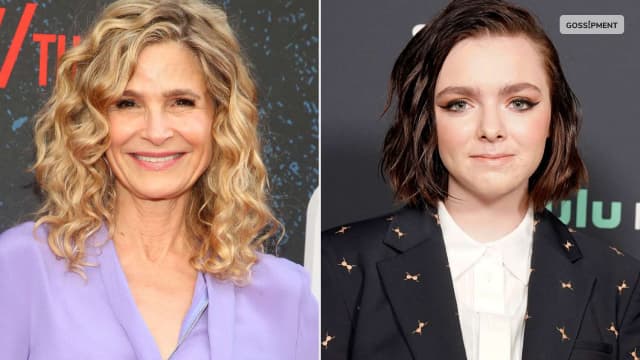 We don't know about their roles, but we did see the reel on Instagram that featured Fisher in a trailer – the trailer door had the name of Skye – but then Skye is not there in the books, which only deepens the mystery.
Who Won't Be Coming Back?
Minnie Mills announced on Instagram in April this year that she will not be joining the cast of The Summer I Turned Pretty to play Shayla.
She wrote,
"To everyone who loved Shayla, who felt empowered or inspired by her, she will always be in the first season for you to come back to whenever you need her, and if I ever get the chance, I would love to continue her story. Thank you for supporting her, and thank you for supporting me. I could not have asked for a better cast, crew, or character for my first acting role, and I cannot wait to see what's next."
Mills further added,
"Playing Shayla was such a privilege, she taught me so much and helped me grow not only as an actor, but as a person. To be able to portray a piece of the representation I've always wanted to see on screen was a dream come true and meant the world to me."
Will Susannah Come Back?
Had did address The Summer I Turned Pretty Season 2's plan to explore the story arc of Susannah in June 2022 before her death in the time period between the two books.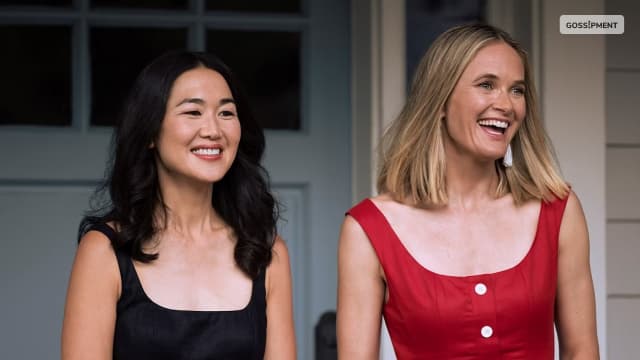 In this context, Han told Variety,
"We have a lot of conversations about Susannah's trajectory and all the cast members read the books as well, so everybody was coming into it with that base of knowledge. I would say that Rachel and I talked a lot about how I think that Susannah is like one of the most important characters in the first season. I think every single person is in her orbit in a way and they're all there because of her and she's very beloved by all of them."
The screenwriter actually did not confirm whether or the character will make appearances in the new seasons with the help of flashbacks. She further added,
"She's setting people off on different journeys, so it was important to me that the person I cast for that part was somebody that drew people in, someone that you could just fall in love with."
Can We Expect The Summer I Turned Pretty Season 3?
When asked about whether or not we can expect The Summer I Turned Pretty Season 3, Han had a few things to say to Variety last year in June.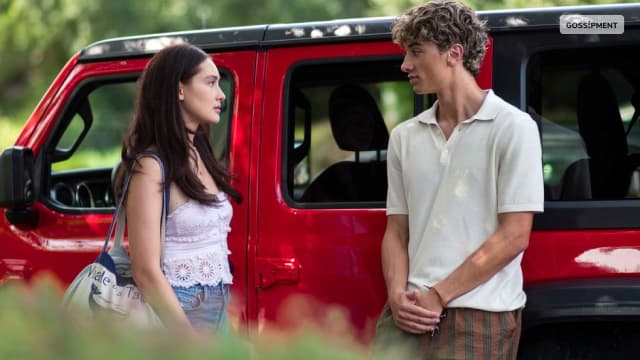 She said,
"It's totally up to what Amazon wants and really, truly what audiences want. I would love to get three seasons because there are three books. So I would love to be able to finish telling that story the way that I wrote it. But I certainly don't take anything for granted. I just hope people find the audience and people love it and want more."
Right before the show was renewed for a second season, Han did sign a complete television and film deal with Prime Video.
Recommended Reading:
👉 And Just Like That Season 2 Is Almost Here: What To Expect?
👉 Never Have I Ever Season 4: Will Devi End Up With Ben, Or Is Paxton Coming Back?