Travis Kelce Reacts To Mark Cuban Telling Taylor Swift To Date Dallas Mavericks Player
Celebrities News●0 min read●
Travis Kelce is willing to go the distance to keep Taylor Swift by his side, and that includes switching sports.
The NFL tight end had a witty response when Dallas Mavericks owner Mark Cuban urged Taylor to break up with Klece and date the "good-looking, single guys" on his team instead.
The Kansas City Chief's player answered through his tweet to the clip featuring Cuban on "First Take" on Thursday, "@mcuban Just sign me to a ten day! (smiling face with sunglasses emoji)."
At the NBA, organizations can sign a player to a 10-day or a three-game contract if they have an open roster, usually due to an injury.
He may have been brave, but Kelce is much too busy with the football season in full swing, so that will make his willingness to switch teams pretty difficult.
This Sunday, the Kansas City Chiefs are going to New York to play against the Jets at MetLife Stadium. Taylor is reported to be in attendance.
Sources have revealed that NFL insider Jordan Schultz Wednesday will be present at the game to "watch Travis Kelce." This comes just a week after she sent the internet into a frenzy by attending his home game.
Swift shocked everyone by attending Arrowhead Stadium along with the NFL star's mother, Donna Kelce. There were weeks of dating rumors before she decided to show up at the game.
Swift seemed to have the time of her life as she cheered on her rumored beau from his suite while decked out in Chief's red. She proceeded to shout, "Lets f–king go!" when Kelce scored.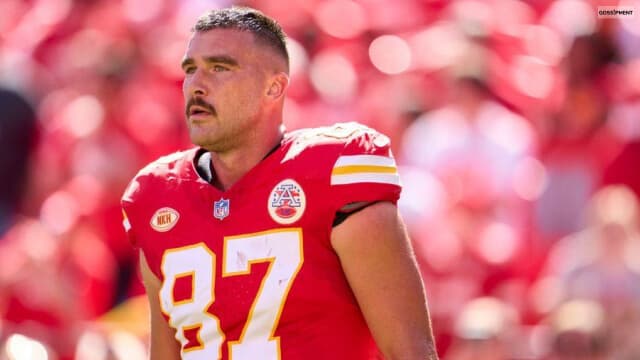 What Travis Has To Say  
Travis gushed about the "perfect" weekend while speaking on his "New Heights" podcast, where he told his listeners that "moving forward," the duo wants to keep their romance more private.
"I want to respect both of our lives," the sports star explained. "She's not in the media as much as I am doing this show every single week and having fun during the NFL season on other guys' shows. I'm enjoying life, and I sure as hell enjoyed this weekend."
He concluded by saying, "Everything moving forward, I think me talking about sports … will kind of have to be where I keep it."
YOU MAY ALSO LIKE:
👉 Britney Spears Posted A Video Of Her Dancing With Two Huge Butcher Knives
👉 "You Are A Narcissist"- Kourtney Kardashian Blasted Kim Kardashian In Between Their Feud