"You Are A Narcissist"- Kourtney Kardashian Blasted Kim Kardashian In Between Their Feud
Celebrities News●0 min read●
Kourtney Kardashian got into a heated argument with Kim Kardashian and called her a "narcissist." The argument happened after Kim decided to work with the fashion house Dolce & Gabbana.
In the premiere of the fourth season of "Kardashians," Kim called Kourtney and explained her contractual obligations with the brand. Kourtney was already fuming when Kim made a deal with the brand that styled her whole wedding to Travis Barker. She said she didn't think "it was cool" how everything turned out.
Both sisters resolved their issues during the last season, but when they watched the show again and heard what the other person was saying, that instigated the feud. Kourtney Kardashian said that the incident made her not want to be around her family, again leading Kim to insist that she did not plot anything with Dominico Dolce and Stefano Gabbana during her nuptials.
Things escalated when Kourtney said Kim knew what she was doing, and she "took to and made it bigger." Kim replied that she didn't even like Kourtney's wedding vibes and slammed those nuptials as they were "not the original."
Kourtney said, "You're talking about the bulls—t details because it's all your egotistical, selfish mind can think about. You cannot stand someone else being the center of attention. You came to my wedding, you couldn't be happy, you complained from the second you got there until the second you left. Forget about you couldn't be happy, you couldn't be happy for me."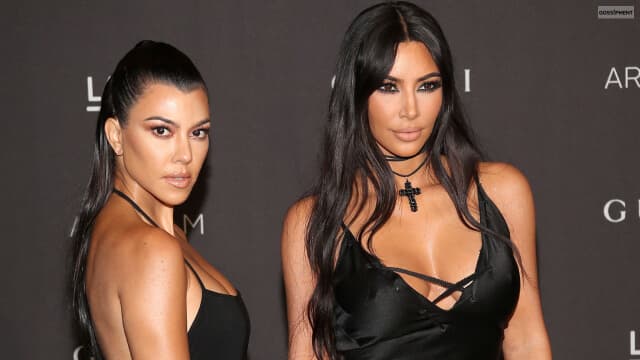 "Figure out why you hate me"- said Kim
Kim said, "I want you to dig deep and figure out why you hate me so much and why you are so angry with me because all of this never happened! I was so happy for you. You take it all out on me and I'm trying the best I can to reconcile and figure it out and call you."
In the feud, Kourtney said, "It's about you! You are a narcissist. It is all about you. Anything you do is about you and about how it looks to the world. So you just want to clear up your facts. Take out my whole f—king side of the episode I don't give a f—k what anyone thinks about me."
Kourtney further added, "Is that helpful?" Kourtney asked. "You're like adding it into a fight to have a side like it's you and my friends and my kids and everyone against me. You're just a f—king witch and I f—king hate you."
When Kourtney said that her sister "copied" her and wanted to work with the fashion house she was working with, Kim claimed that her sister was a "hater" and could not be happy for her.
Additional Reading:
👉 David McCallum, Star From "The Man From U.N.C.L.E." Died
👉 Taylor Swift Photographed With Her Arms Around Travis Kelce, At A Private Party