Yes, it's official now. So, get your snacks ready because 'You season 3′ is coming on Netflix soon. 'You' season 2 was launched on Netflix in 2019. But, as the show's popularity grew over the years, the showrunners had to opt for another season. 
Interested in some reflections & thoughtful context for @YouNetflix ? Full interview between @alexditrolio and me here. At 12:20 mark we stumble on a gem re: white privilege. Thanks again Alex. https://t.co/3I35tPhyvQ

— Penn Badgley (@PennBadgley) December 27, 2018
Let's Take A Quick Recap
What's the last thing we remember? Oh yeah, we thought Joe had killed his ex-girlfriend, Candace Stone. Well, it's a fair assumption we made considering his behavior last season. But we flipped out when she came to confront him at the previous scene, right? 
But, You's the protagonist, moved on from killing his best friend and girlfriend and fled from Candace Stone. He chose to redeem himself and opted to get a new job at a book store. But, most of it was revolving around his new love interest, Love Quinn. 
However, can a killer redeem himself by falling in love with another killer? No, right? Nevertheless, Joe's damned soulmate in season 2 won't lead to a happy ending in season 3. So, let's move on now.
YOU Showrunner Confirms Season 3's Post-Production Has Passed a Huge Milestone https://t.co/1LaP42KFVA

— Sera Gamble (@serathegamble) July 27, 2021
Season 3 Release Date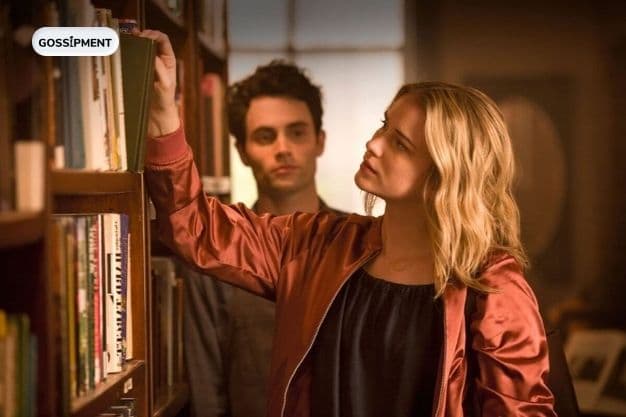 Well, as far as we know, season 3 of 'You' will arrive in 2021, but the showrunners have not specified its date yet. It's probably because of the pandemic delay that the final release date has not been confirmed yet. 
We recommend you stay at least 6 feet from Joe Goldberg at all times.

YOU Season 3 is back in production. pic.twitter.com/ijti25tPFk

— Netflix (@netflix) November 2, 2020
Then how do we know that another season is coming? Well, that happens to be Penn Badgley's fault. When he was interviewing with Entertainment Tonight, he somehow slipped the news. He was about to say something about his new love interest in the 3rd season and then held himself back and said:
"I literally know nothing about the third season."
New Cast!!!Really?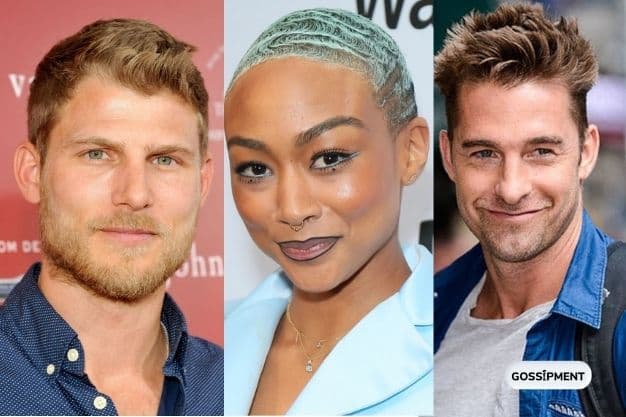 Apart from Badgley, and Pedretti who would be joining the You cast in season 3, we may expect to see some new cast this season. We will see Shalita Grant, whom we best remember as special agent Sonja Percy in NCIS: New Orleans. She will play the role of Sherry, who will lure Love to welcome into her mean girl social circle.
We will see Travis VanWinkle, whom we best remember as Trent, in Transformers. He will play the role of a wealthy man Cary, and who will invite Joe into his inner circle. 
We may also expect to see Scott Speedman playing Matthew, who is an uncommunicative father yet a successful CEO. He has a mysterious character who seems withdrawn from society, which only means some huge emotional burden beneath.
Spoiler Alert!
Well, first of all, season 3 of You will also reveal Joe in California, unlike season 1 when he was in New York. So, that's not exactly a spoiler.
But, this season will explore a lot of fatherhood capabilities in Joe's character. The fact that he wants to save innocent lives will be deeper dug in this season. We know what you are thinking. He saved both Ellie and Paco, right? But, he also came into their lives and destroyed them, don't you think?
The storyline will also explore the character of Love's mom deeper this season. She is, of course, a new character, so the showrunners want to explore her nature more in season 3. 
Final Words
If you are looking for a confirmed release date, we are sorry. We don't have that yet in store. We know that you are looking desperately for the season 3 trailer. But, that has not been launched yet either. But, if we get more information on it, we will certainly get back to you.
Read More: