50 Cent Net Worth, Family, Real Name, Height, Age, Songs & More
Celebrities●0 min read●
If you are a fan of hip hop, then you will definitely know the famous American rapper 50 Cent or Curtis James Jackson III. More than just a rapper, 50 Cent is now an actor, businessman, record producer, television producer, and record executive.
50 Cent started his career back in the 2000s. When in 2002, he released his mixtape called Guess Who's Back? he was first discovered by ace rapper Eminem and got signed with Shady Records, which is under Dr. Dre's Aftermath Entertainment and also Interscope Records.
Now if you wanna know more about the rapper 50 Cent, then you just need to scroll down and read along the article.
Personal Biography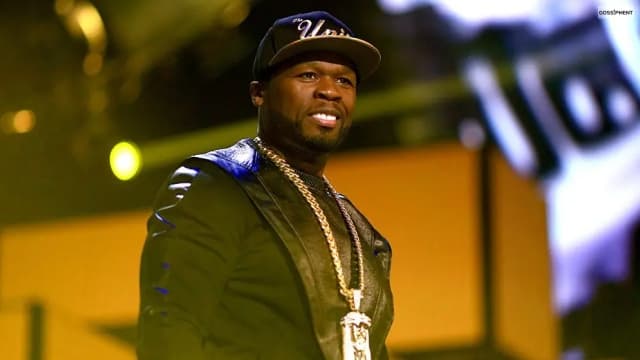 If you wanna know everything about 50 Cent, then here are a few details that you should know about.
Name: Curtis James Jackson III
Nick Name: 50 Cent
Age: July 6th, 1975 Age 47 New York City, U.S.
Occupation: Rapper, Actor, Songwriter. Television Producer, Record Producer, Record Executive, and Businessman.
Genre: Hip Hop
Years Active: 1996 – present
Height: 5'11"
Weight: 93 kgs, 250 lbs
Country: United States
50 Cent Net Worth: $30 Million
Labels: Caroline, Capitol, G-Unit, Shady, Interscope, Aftermath Universal, JMJ, Columbia, Trackmasters
Organization: G-Unity Foundation
Eye Color: Dark Brown
Hair Color: Black
Education: Andrew Jackson High School
Religion: Christian
Sex Orientation: Straight
Children: Sire Jackson, Marquise Jackson
Early Life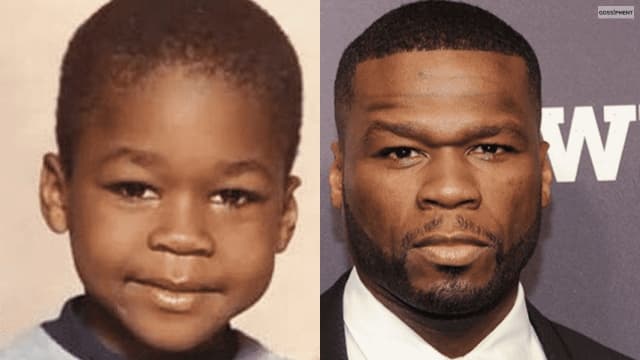 In the year 1975, 50 Cent was born in Queens, New York City. He was raised by his single mother Sabrina, in a South Jamaican area. After his mother died when he was only eight years old, Curtis was raised by his grandparents.
At the age of 11, Curtis started boxing, and at the age of 14, he opened a gym for boxing for the neighbor kids. He said,
"When I wasn't killing time in school, I was sparring in the gym or selling crack on the strip."
He continued,
"I was competitive in the ring, and hip hop is competitive too… I think rappers condition themselves like boxers, so they all kind of feel like they're the champ."
When he was just 12 years old, he started dealing drugs and bought guns with money. In tenth grade, he was arrested, he said,
"I was embarrassed that I got arrested like that… After I got arrested, I stopped hiding it. I was telling my grandmother I sell drugs."
Career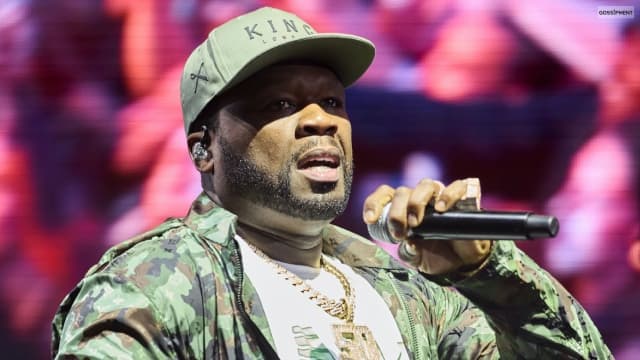 Curtis started his rap career in his friends' basement, using a turntable. In 1996, he met Jam Master Jay of Jam Master Jay Records. In 1998, he first appeared on "React" along with Onyx for the album Shut 'Em Down.
Later, he signed with Columbia Records, and with them, he produced about 36 songs in only two weeks. 50 Cent's early life was very controversial when he was shot with 9 bullets just outside his grandmother's house. He was shot in his hip, hand, arm, chest, both legs, and left cheek. He had facial swallowing and slurred voice.
50 Cent's Single Songs: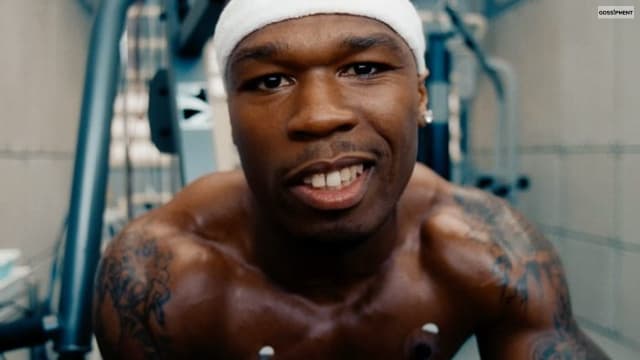 In the genre of hip hop, 50 Cent is a rapper and singer, collaborating with several different eminent artists from other genres as well.
| | |
| --- | --- |
| Song Name | Releasing Year |
| 1. How to Rob | 1999 |
1. How to Rob
2. Thug Love 
3. Rowdy Rowdy 
4. You Life's on the Line
1. Rotten Apple
2. Wanksta
1. In da Club
2. P.I.M.P (Remix)
3. 21 Questions
4. If I Can't
1. Candy Shop
2. Outta Control 
3. Just a Lil Bit 
4. Window Shopper 
5. Hustler's Ambition
1. Best Friend 
2. You Don't Know 
3. I'll Whip Ya Head Boy
1. Jimmy Crack Corn 
2. I'll Still Kill 
3. Straight to the Bank 
4. I Get Money 
5. Amusement Park 
6. Ayo Technology
1. I Get It In 
2. Baby By Me 
3. OK, You're Right
1. Wait Until Tonight 
2. Outlaw
1. First Date
2. New Day 
3. My Life
1. We Up
2. Major Distribution
1. Hold On
2. Pilot
3. Don't Worry 'Bout
4. It Smoke Everytime
5. I Come Around 
6. Chase the Paper 
7. Hustler 
8. Winners Circle 
9. Big Rich Town 
10. Animal Ambition 
11. Irregular Heartbeat 
12. Twisted
1. 9 Shots
2. Get Low
3. Too Rich for the Bitch
1. No Romeo No Juliet
2. I'm the Man
1. Still Think I'm Nothing
1. Big Rich Town (Power Remix)
The Albums That 50 Cent Released:
The rapper is the recipient of many accolades and awards, such as Billboard Music Awards – 13, Primetime Emmy Award- 1, American Music Awards- 3, BET Awards – 4, Grammy Award – 1, World Music Awards – 6.
He is also the foundation of many different organizations and companies, such as SMS Audio, G-Unity Foundation Inc., SK Energy, Sire Spirits, and SMS Promotions.
50 Cent's List Of Movies: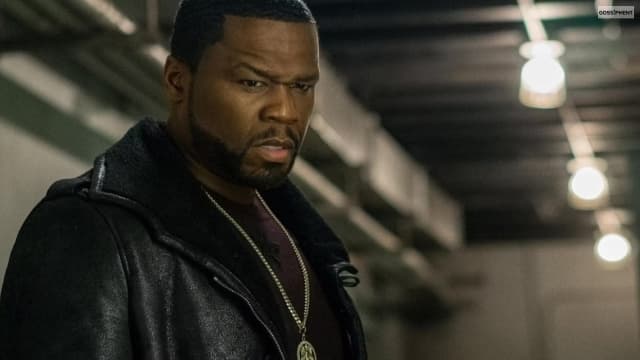 Wrapping Up!
So now that you are well aware of who Curtis James Jackson III, aka 20 Cent, and what his 50 Cent net worth is, then you should definitely listen to all his songs and watch his movies as well.
Now if you liked this video, then give it a like and comment down below to know if you like his songs or not.
Read Also:
◼ Emma Kenney Net Worth | Age, Height, Boyfriend, FAQs
◼ Young Dolph Net Worth | Age, Height, Girlfriend, And More
◼ Greta Thunberg Net Worth: How Rich Is The Young Climate Activist?