Looking For A Steamy Sexual Web Series? Steamiest Shows To Stream Right Now!
Web Series●0 min read●
Indulging in a sexual web series, or several for that matter can be considered an interesting way to actually spend a boring evening or different evenings for that matter. Whether you are feeling just horny or you are instead hoping to love yourself a little more, picking your favorite steamy shows can prove to be a real comfort for you and your bed or even couch.
Plus, there are no commercial breaks to actually kill the mood!
Different shows come with different purposes. While some shows must always be paired with some wine and a vibrator, especially if it's a solo night-in, others tug at the emotional corners of your heart while keeping things steamy.
Then there are those nice shows that are ideal for your date nights, especially if you are hoping to spark things up, or even shows that remind you how sex is nothing more than a complicated and wild yet natural part of your life. Yes, we could keep going – so it's best that you stay tuned and find out the hottest sexual web series to stream right now!
Looking For A Steamy Sexual Web Series? Steamiest Shows To Stream!
If you have already gone through Gossipment's response to finding the best 'Hollywood sexy movie,' then you won't be surprised with today's list featuring not one top sexual web series but so many that you might just be spoilt for choice. But if you are here for the first time, welcome to Gossipment's list of the best sexual web shows to stream right now.
So without wasting any time, scroll down and check out the best steamy shows to stream right now!
1.

Bridegrton (Netflix)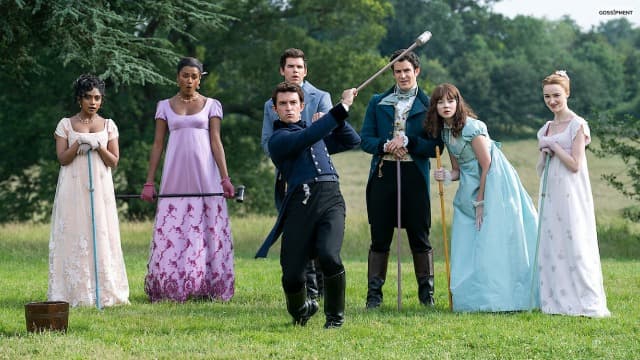 There's a high possibility that you have already seen Bridgerton! You will forget the magic of any good Indian sexual web series once you have streamed Bridegerton. Did you know that this show happens to be the most-watched series on Netflix, with around eighty-two million views? However, if you still haven't watched the show, then this weekend is your time!
The story is set in England's Regency era and talks widely about all the different siblings of the Bridergton family – their quest to find true love. This dramedy is a completely breezy watch with way too many moments for turning up the bedroom heat. After all, isn't that what we all want from an erotic TV show? A gripping plot accompanied by not one but several
I mean, that's what you want from an erotic web series, don't you? A good, gripping storyline and enough steamy action.
2.

Industry (HBO Max)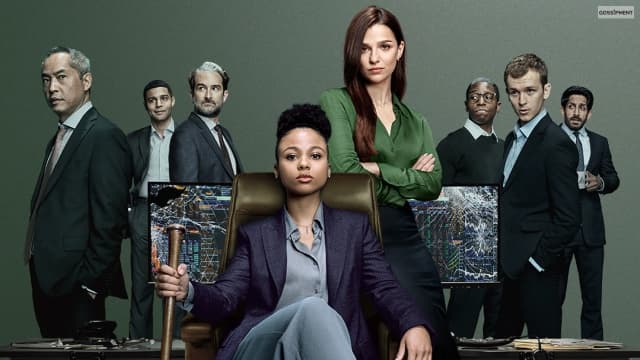 We realized Industry is a very underrated show for two reasons. Firstly, we watched it very recently randomly while looking up the best shows to watch on HBO Max! And then saw its crazy ratings on IMDB, realizing the show has some great reviews online.
And then, while doing research for this article, when we typed 'sexual web series India' on Google, for some strange reason, we came across this show. It's an HBO Max show, but you will also find it on Disney Plus. The storyline revolves around young graduates who are trying to make it big in the finance world during the recession of 2008!
While the world of corporates comes with several stressful nights, heaty situations, and not one hot sexy scene but several, and that too with colleagues, friends, and bosses.
3.

Sex Education (Netflix)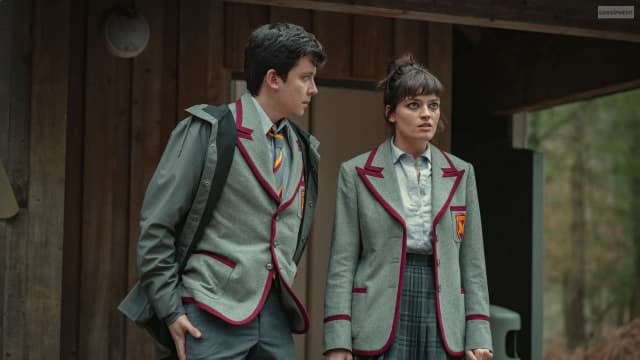 Sex Education is a little different from your usual hot sexy web series logic – it's not about getting you horny always. Sometimes, it's also about shared feelings – Sex Education is perfect to stream for a comfy night-in alone or even with your partner. It's already a pretty popular show, and the chances are you haven't watched it, then this is your sign – go, watch it!
If you are still apprehensive about watching this show, at least give the first season one decent shot! It is not meant to disappoint – the dramedy narrates the sex life of an awkward teenager (Otis) and his sexually-confident sex therapist mom, Dr. Jean Milburn.
It's one of those witty shows that cheekily unearth different taboos and myths surrounding the heavy three-letter word within a sexually-charged high school setting. And in case you are in your teenage years, this sexual webseries can be something you can relate to easily.
4.

Sex/Life (Netflix)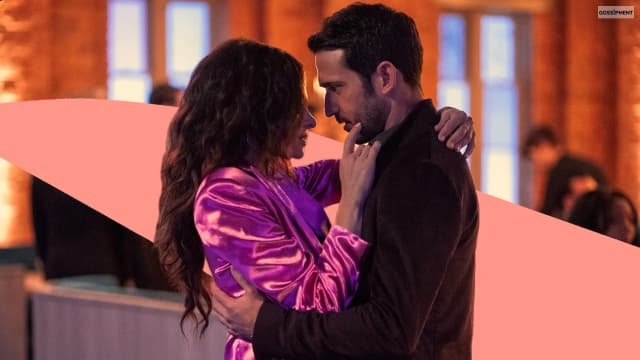 If you are looking for a hot sexy film to watch with your partner, then skip the plan and just binge-watch Sex/Life with your partner instead! If you are a sucker for gripping plot lines with erotic scenes, then this show is totally for you!
The show stars Adam Demos, Mike Vogel, and Sarah Shahi. And it's a love triangle – yes, you heard that right!
Starring Sarah Shahi, Mike Vogel, and Adam Demos, Sex/life is a love triangle that focuses on a woman, her husband, and her past. Billie Connelly is married to Cooper and has two kids. When the suburban mom takes a trip down memory lane, she starts journaling and fantasizing about her passionate exploits with her sexy ex-boyfriend Brad. And then Copper finds her journal.
5.

Gossip Girl (Prime Video)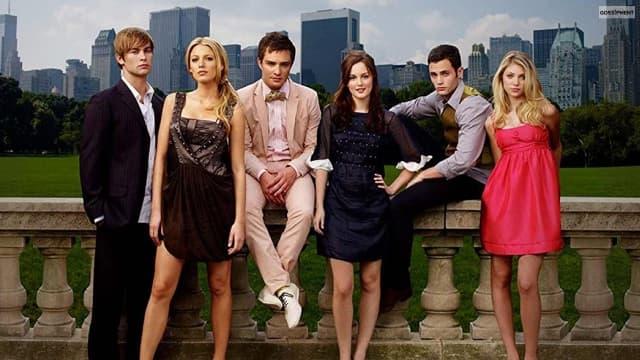 This is perhaps one of our favorite TV shows of all time, but the weirdest part is how every time we google 'sexual web series Hindi,' Gossip Girl pops up – it was weird, but since we saw it, there was no resisting it. We HAD to binge-watch it and suddenly realized, WHOAAA. There's way too much sex if you know what we mean.
If you have watched even a few episodes of Gossip Girl growing up, then you know it definitely was the hottest sex on television! But if you have never watched the show, this is the sign you needed.
It doesn't matter how old you are – it's all about the vibe, and guys, this show has totally got it! Don't forget to get hold of a bottle of wine for a nice night in alone or with bae – the show's perfect for both occasions!
6.

Normal People (Hulu)
"Normal People" is not just a sad romantic drama series but much more than that. It is based on the novel by Sally Rooney of the same name. The story revolves around Marianne and Connell. They are two teens from a small town in Dublin, Ireland.
Although they are from different backgrounds, they have a strong connection. That turned into a complicated relationship for a few years, as they navigate through their initial years in university.
The series revolves around the concepts of complexities of new age relationships, along with ideas of social class, communication, mental health and consent. The concept of sadomasochism is also explored in this series.
You may like to read: Scandals And Illicit Affairs: Hollywood's Best Kept Secret Affairs Of All Time
7.

P-Valley (Prime)
"P-Valley" is a drama web series that premiered in 2020 on Starz. The series is all about the employees of the Strip club called Pynk, showing the intoxicating, provocative, stunning and reality based drama. The theme song lyrics, "Down in the village where the girls get naked," says it all.
The themes that the series revolves around are race, sexuality, gender and class. Exploring the complex and dangerous world of exotic dancers and dancing."The Starz strip club drama is provocative, intoxicating and captures the nuances of Southern Black culture in a way that few other shows do."
8.

Outlander (Netflix)
Outlander is a great series based on graphic sex, violence and nudity as the main tools to tell the story. Not to spoil anything but the main characters are flogged, stabbed, raped, shot and punched, so you can expect a full dose of violence in the series.
When it comes to sex, it is obvious to say that it is not for kids or even teens. Above the age of 17 is recommended, as everything from bare body and all forms of rough sex scenes are shown explicitly. If the sex scenes make you feel uncomfortable, then you can easily skip it forward.
But the sex aspect in the series is not at all baseless, but an integral part of the story to show the relationship evolution of the main characters. After seeing the no wonder it is one of the most sexual web series.
9.

Elite (Netflix)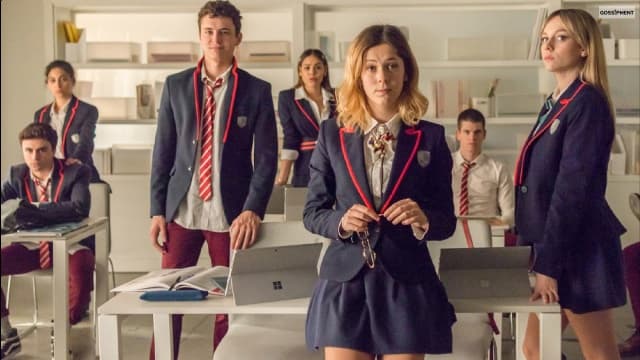 "Elite" is a Spanish drama series on Netflix. The show is set in a prestigious private school, where the students are from wealthy and powerful families. The story revolves around a group of students, and they react when a low income student gets enrolled after getting a scholarship.
The series is known for its complex characters, who are exploring such issues as sexuality, class and corruption. "Elite" is great for its suspenseful cliffhangers and plot twists, which keep the audience intrigued and excited.
10.

She's Gotta Have It (Netflix)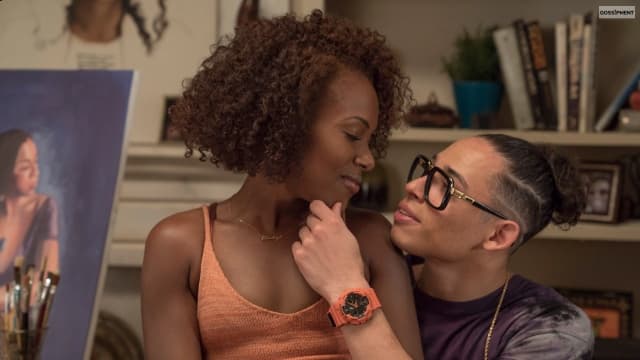 "She's Gotta Have It" a comedy-drama Netflix series, which is a modern-day reboot of Spike Lee's 1986 movie with the same name. The new series follows the story of the same characters with the same names but in 2017.
The series is about Nola's relationships with different men – Mars, Jamie and Greer. At the same time, she is focusing on her career, sexuality and personal life. Nola's attitude towards relationships is unconventional and unapologetic along with passions and desires, which makes her quite compelling and relatable.
Another than just her love life, the series focuses on other issues as well, such as police brutality, gentrification and the age-old issue of class and race in America.
The series also has other diverse and dynamic characters like Nora's friends and family. They also show a very intimate and the reality of black creativity in New York City.
11.

True Blood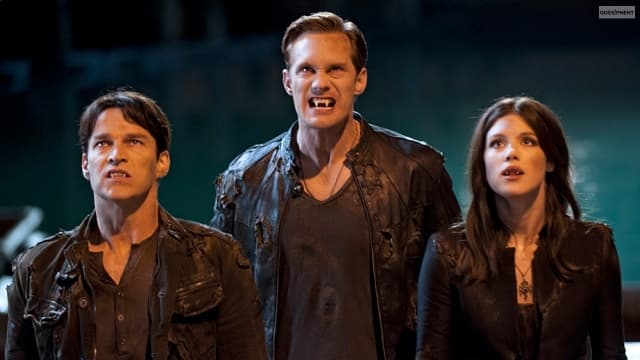 "True Blood" is fantasy horror tv series that aired on HBO from 2008 to 2014. The show is an adaptation of the novel series by Charlaine Harris "The Southern Vampire Mysteries."
The series ia about vampires who have "come out of the coffin" and are now living among humans, all thanks to synthetic blood. It allows them to stay sustain without human blood.
The series follows Sookie, a telepath who gets involved with Bill Compton, a 173-year-old vampire named. Slowly Sookie becomes involved with other supernatural creatures like vampires, witches, werewolves and other creatures.
The series has a great cast, with Anna Paquin as Sookie Stackhouse, Stephen Moyer as Bill Compton, and Alexander Skarsgård as Eric Northman, who is a powerful vampire and later becomes Sookie's love interest.
The series showed an unique blend of fantasy, horror and romance, all mixed in a complex plot point with intriguing characters and storyline. The depiction of graphic sex, and violence is well used to tell the theme and storyline.
Read more: Best Sexual Bollywood Movies To Watch With Your Partner
12.

The Vampire Diaries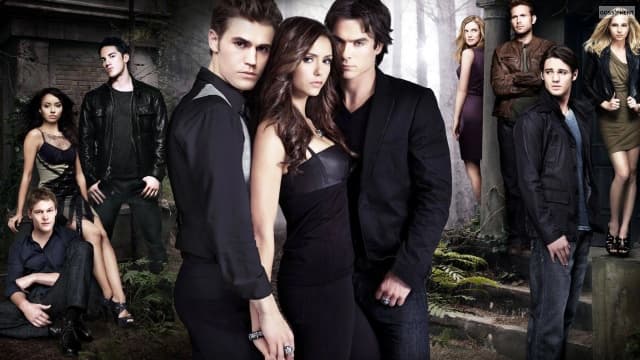 "The Vampire Diaries" is a supernatural romance and drama series that shows the life of Elena Gilbert, a high school student after she falls for a centuries-old vampire, Stefan Salvatore.
As the show progresses, Elena is entangled in the mythical world even more and gets in the middle of two brothers Stefan and Damon Salvatore, who is a vampire as well.
The show the world of Elena and her friends Bonnie and Caroline changing after relaising the truth about their town and it's history with mythical creatures.
Throughout the series, a parade of betrayal, heartbreaks, love, sex and constant murders take place, but the sexual tensions and chemistry between the characters, kept the face interested. And the fact the cast is equally attractive and hot actually helps the sexual chemistry.
One of the lead Ian Somerholder who plays the character of Damon Salvatore, was named Sexiext Man Alive at that time. So it is easy to say why girls loved the show.
13.

Virgin River
"Virgin River" is a romantic web series on Netflix. The show is based on the Virgin River book series by Robyn Carr. The story follows Melinda "Mel" Monroe, a nurse practitioner who moves from Los Angeles to a small town called Virgin River to start a new life.
Mel encounters a variety of interesting characters, including the local bar owner Jack Sheridan, the town's mayor Hope McCrea, and the eccentric Doc Mullins. Mel's attempts to settle into small-town life are complicated by her own personal struggles, including the trauma of losing her husband and a difficult past.
The series is known for its heartwarming romance and its depiction of the charming small-town life. The show explores a variety of themes, including grief, loss, and second chances. The actors such as Alexandra Breckenridge, Martin Henderson, and Tim Matheson, deliver strong performances that capture the emotional depth of the story.
14.

The Cook of Castamar
"The Cook of Castamar" is a Spanish-language period drama web series that premiered on Netflix in 2021. The show is set in 18th-century Madrid and tells the story of Clara Belmonte, a young woman who is forced to marry a wealthy and abusive nobleman named Diego de Castamar.
Clara, who suffers from a severe case of agoraphobia, finds solace in the kitchen where she develops a passion for cooking. She meets the talented and ambitious chef, Mateo, who becomes her mentor and love interest. Together, they embark on a journey to transform the cooking at the Castamar household, using their skills to impress Diego and the other aristocrats of Madrid.
The show is known for its stunning visuals, elaborate costumes, and meticulous attention to historical detail. It explores themes such as class, gender, and social mobility, as well as the power of food to connect people and break down barriers.
It features a talented cast, including actors such as Michelle Jenner, Roberto Enriquez, and Hugo Silva, who deliver nuanced performances that bring the characters to life. The chemistry between Clara and Mateo, in particular, has been praised for its emotional depth and authenticity.
"The Cook of Castamar" is a captivating and visually stunning series that offers a fresh and engaging take on period dramas. The show's focus on food and cooking adds a unique and compelling dimension to the story, making it a must-watch for fans of historical fiction and romance.
15.

Fleabag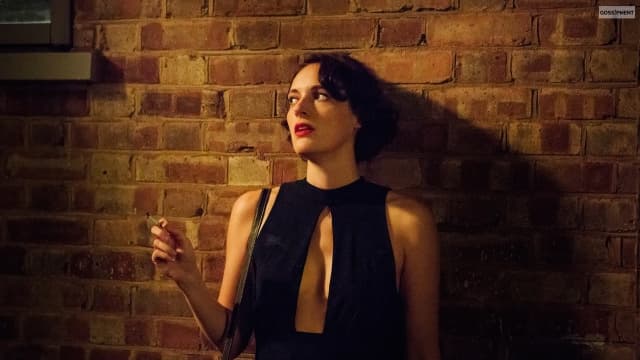 "Fleabag" is a British comedy-drama web series that premiered in 2016. The series was created by and stars Phoebe Waller-Bridge as a young woman known only as "Fleabag" who is struggling to navigate her complicated relationships and personal demons.
It is known for its unconventional storytelling, breaking the fourth wall to address the audience directly and offer witty and irreverent commentary on the events of the show. The series explores themes such as grief, love, and sexuality, with a frank and sometimes dark sense of humor.
The show features a talented ensemble cast, including actors such as Olivia Colman, Sian Clifford, and Andrew Scott, who deliver nuanced and memorable performances that add depth and complexity to the story. The chemistry between Waller-Bridge and Scott, in particular, has been praised for its intensity and emotional resonance.
"Fleabag" is a groundbreaking and critically acclaimed series that offers a fresh and insightful take on modern relationships and the human experience. The show's frank and irreverent humor, as well as its unflinching exploration of complex emotions, make it a must-watch for fans of dark comedies and character-driven dramas.
16.

The L Word: Generation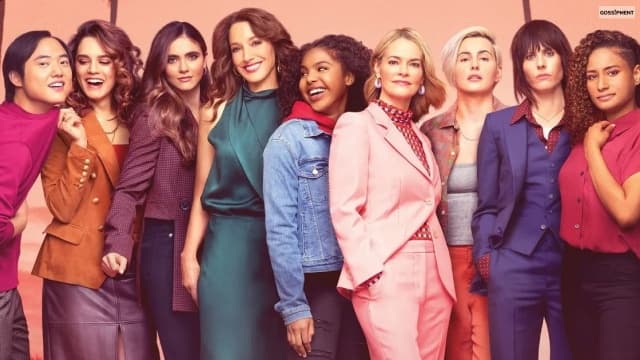 "The L Word: Generation" is a web series that revolves around a group of young queer individuals navigating relationships and lives in Los Angeles. The series is a sequel of the popular show "The L Word," although he the cast and storyline is completely different than the original one.
The characters include Sophie, an ambitious and confident TV producer who's struggling to balance her career and relationship. Then comes Finley, an unpredictable and wild bartender, she is exploring her sexuality after coming out as queer; Micah, a sweet and sensitive trans man who is trying to find his place in the dating world; and Dani, a wealthy and powerful PR executive who is hiding a secret about her sexuality.
Throughout the series, the characters face a variety of challenges, including coming out to family and friends, dealing with heartbreak and infidelity, and fighting for their rights as queer individuals. The show also touches on important social and political issues, such as LGBTQ+ representation in media and discrimination against the trans community.
With its dynamic characters, compelling storylines, and unapologetic celebration of queer identity, "The L Word: Generation" is a powerful and timely addition to the LGBTQ+ television landscape.
17. The Affair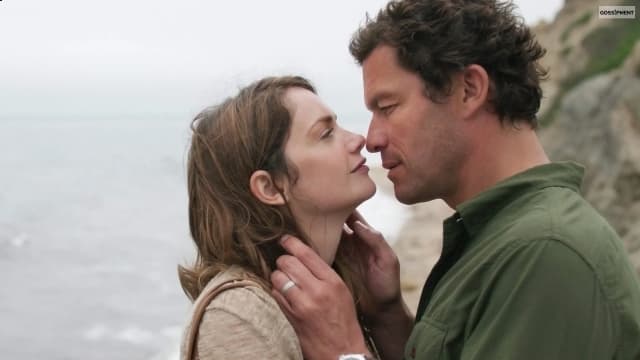 "The Affair" is a gripping web series that explores the complex and often destructive nature of relationships. The show follows the lives of four main characters: Noah, a struggling writer and family man; Alison, a waitress and mother who is dealing with personal tragedy; Cole, Alison's estranged husband and owner of a local ranch; and Helen, Noah's wife and successful career woman.
The series is told from multiple perspectives, with each episode focusing on a different character's point of view. As the title suggests, the show centers around an affair that takes place between Noah and Alison, which has far-reaching consequences for everyone involved. As the series progresses, secrets are revealed, alliances are tested, and the characters must confront the consequences of their actions.
What sets "The Affair" apart from other relationship dramas is its nuanced portrayal of the characters and their motivations. Each character is flawed and complex, and the series delves deep into their psyches to explore the reasons behind their actions. The show also tackles important themes such as grief, loss, and the search for identity.
With its engaging storyline, strong performances, and thoughtful exploration of the complexities of human relationships, "The Affair" is a must-watch for fans of relationship dramas and psychological thrillers.
18.

Lip Service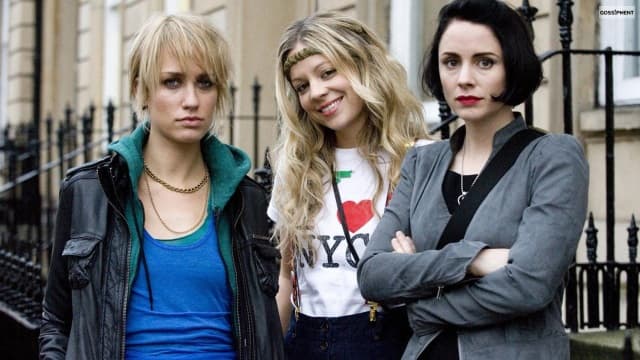 "Lip Service" is a bold and provocative web series that explores the lives and loves of a group of queer women living in Glasgow, Scotland. The series follows the intertwining stories of a diverse group of characters, including Frankie, a confident and charismatic actress who is struggling to balance her career and personal life. Cat, a neurotic and anxious architect who is navigating a complicated relationship with her ex-girlfriend; and Tess, a carefree and adventurous DJ who is exploring her sexuality and identity.
The show tackles a range of complex and taboo topics, including bisexuality, gender identity, and mental health. It also delves into the ups and downs of modern relationships, from the excitement of new love to the heartbreak of infidelity and betrayal.
What sets "Lip Service" apart from other queer dramas is its unflinching and honest portrayal of the characters' lives. The show doesn't shy away from difficult topics, but instead confronts them head-on with empathy and sensitivity. The characters are complex and multi-dimensional, and their stories are told with nuance and depth.
With its vibrant setting, strong performances, and thought-provoking themes, "Lip Service" is a must-watch for fans of LGBTQ+ dramas and anyone interested in exploring the complexities of modern relationships.
19.

Scandal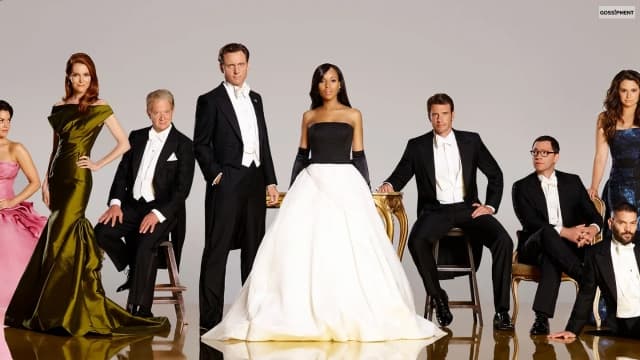 "Scandal" is an American political thriller television series that premiered on ABC in 2012. The show follows Olivia Pope, a former White House communications director who now runs her own crisis management firm in Washington D.C. Olivia and her team of "gladiators in suits" work to protect the public images of their high-profile clients while also dealing with their own personal and professional challenges.
Throughout the series, Olivia navigates the complex political landscape of D.C. and becomes involved in a number of high-stakes political scandals. Along the way, she develops a complicated romantic relationship with President Fitzgerald Grant, who is also one of her clients.
The show features a diverse cast of characters, including Harrison Wright, Abby Whelan, Huck, Quinn Perkins, and Cyrus Beene, all of whom bring their own unique skills and perspectives to Olivia's team. The series also features a number of recurring guest stars, including Joe Morton as Olivia's father, Rowan, and Tony Goldwyn as President Grant.
"Scandal" is known for its fast-paced storytelling, intricate plotlines, and sharp dialogue. The show tackles a range of topical issues, including political corruption, race, gender, and sexuality. The series was widely praised for its strong performances, particularly by lead actress Kerry Washington, and its ability to keep audiences on the edge of their seats with its numerous plot twists and cliffhangers.
"Scandal" offers a thrilling and engaging look into the world of politics and power in modern-day America.
Additional Reading: 25 Iconic Moments From TV Shows That Are Most Heart-Stopping!!!
20.

Masters of Sex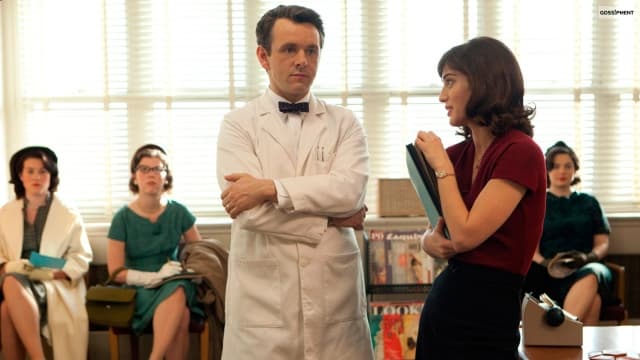 "Masters of Sex" is an American television drama series that premiered on Showtime in 2013. The show is based on the book "Masters of Sex: The Life and Times of William Masters and Virginia Johnson, the Couple Who Taught America How to Love" by Thomas Maier.
The series follows the lives and work of William Masters and Virginia Johnson, two pioneering researchers in the field of human sexuality in the 1950s and 1960s. The show explores their unconventional approach to studying sexuality, which involved observing and recording the sexual responses of volunteers in a laboratory setting.
The series also delves into the personal lives of the characters, including the complicated relationship between Masters and Johnson, as well as their struggles with personal and professional challenges.
It features an ensemble cast, including Michael Sheen as William Masters, Lizzy Caplan as Virginia Johnson, and Caitlin Fitzgerald as Masters' wife, Libby. The series was praised for its compelling performances, nuanced character development, and frank depiction of sexuality and relationships.
"Masters of Sex" offers a thought-provoking exploration of the history of human sexuality and the individuals who sought to understand it.
And It's A Wrap On Sexual Web Series!
If you are already googling 'most sexual web series,' then let us stop you right there. Have you seen the shows we have mentioned above? You might be surprised by some of the shows we have mentioned above, but you are forgetting how we mentioned in the beginning, we are here to tell you about shows for every mood.
While some shows are meant to get you horny right away, other shows might just build up the sexual tension between you and your 'let's Netflix and chill?' date. So tell us, what are your thoughts about these shows? And while sharing your thoughts, feel free to let us know about your experiences with these shows!
Read Also:
◼ 10 Sexiest And Hottest Actresses In The World
◼ Who Is Brian Nickels On Bridgerton? The Sad Tribute