Top 10 Best Movies On Hotstar You Can Watch
Movies●0 min read●
Disney+Hotstar has become one of the most popular streaming services in the world, competing alongside streaming giants like Netflix and Amazon Prime. And there's a good reason for it. It's cheaper compared to many other streaming services, and its user interface is pretty easy on the eyes. Disney Plus also offers features like GroupWatch, allowing its users to watch new movies on Hotstar with friends and family remotely.
The platform streams content owned by the House of Mouse. This includes all the Disney animation movies, Marvel movies, Star Wars, and Pixar. But it also offers a wide range of classic films, Hotstar new movies, TV shows, and original content that appeal to viewers of all ages. Dive in to learn about some of the hottest movies on Disney+ Hotstar.
Movies To Watch On Hotstar
Here are the top 10 best movies to watch on Hotstar that you can watch right now:
1. Jojo Rabbit (2019)
Directed by Taika Waititi, Jojo Rabbit is the best movie in Hotstar right now. It is a comedy-drama film set in Nazi Germany during World War II. While the tone of the movie is satirical, it also touches on serious issues like the impact of Nazi propaganda on young children with malleable minds.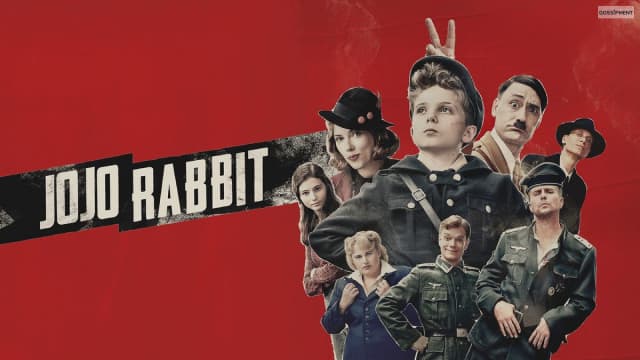 The story follows a young German boy, Johannes Betzler or Jojo, who is a fan of Adolf Hitler and wants to be his personal guard someday. He also has an imaginary friend, a satirical version of Adolf Hitler (played by Taika Waititi).
While at the camp, he throws a grenade and injures himself. As a result, Jojo has to give up on his dream of joining the military and comes home to live with his mother. He discovers that his mother is hiding a young Jewish girl in the attic. As he gets to know the girl better, he questions his worldview, beliefs, and prejudices.
Roman Griffin Davis as 10-year-old Jojo is fantastic, Taika Waiti's comedic portrayal of Adolf Hitler is quite enjoyable, and Scarlet Johansson's performance as Rosie was vibrant. The musical score is also noteworthy. It is no doubt among the top movies on Hotstar.
2. The Shape of Water (2017)
'The Shape of Water' is a romantic fantasy film directed by Guillermo del Toro. It is perhaps one of the best romantic movies on Hotstar, exploring themes of love, acceptance and the consequences of intolerance. Set in the early 1960s in Baltimore, Maryland, the story follows Elisa Esposito, a mute woman who works as a cleaner in a top-secret government laboratory.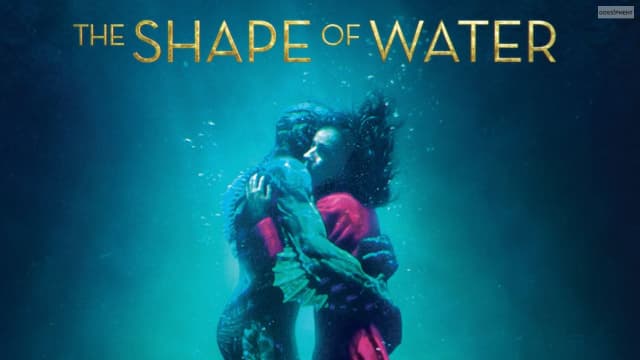 When a mysterious humanoid amphibious creature is brought in for experimentation, Elisa forms a bond with him and eventually falls in love. As the government plans to kill the creature following the systematic torture inflicted on him, Elisa and her friends hatch a plan to rescue him and set him free. The cinematography is strangely beautiful and will make you feel like you are in a dream. The Shape of Water received 13 nominations in the 90th Academy Awards and went on to win in four categories. Safe to say that this is the best movie in Hotstar.
3. Kahaani
Disney+ Hotstar movies list Hindi is also quite extensive and offers movies from different genres. Kahaani is a Bollywood thriller movie telling the story of a pregnant woman named Vidya Bagchi who travels to Kolkata in search of her missing husband. As she delves deeper into the case, she discovers shocking truths about her husband's identity and his connection to a terrorist attack in the city.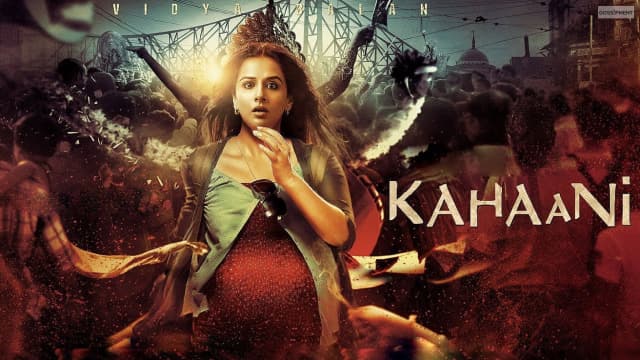 With the help of an intelligence officer named Satyoki Rana, Vidya unravels a complex web of lies and deceit to uncover the truth behind her husband's disappearance. It is one of the best movie on Hotstar that keeps viewers on the edge of their seats with its gripping storyline and suspenseful plot twists. The outstanding performances by lead actors Vidya Balan and Parambrata Chatterjee are the cherry on top.
4. Maqbool
If you are looking for the best movies to watch on Hotstar, try Maqbool. It is a critically acclaimed Indian crime drama film directed by Vishal Bhardwaj. It is an adaptation of William Shakespeare's play Macbeth, set in the Mumbai underworld. The movie follows the story of Maqbool, played by Irrfan Khan, who is the right-hand man of a powerful underworld don, Abbaji, played by Pankaj Kapur.
Maqbool falls in love with Abbaji's mistress Nimmi, played by Tabu, and their illicit affair leads to a series of tragic events that ultimately lead to Maqbool's downfall. The movie explores themes of betrayal, greed, and ambition. It features powerful performances from its cast, wonderful music, and a compelling direction by Vishal Bharadwaj. Maqbool stands a class apart from usual Bollywood movies and can be easily called the best movie on Hotstar.
5. The Menu
The Menu is one of the best horror movies on Hotstar right now. It falls within the psychological horror genre. The story revolves around a young couple who, along with a group of wealthy food enthusiasts, visits a remote island for a unique dining experience.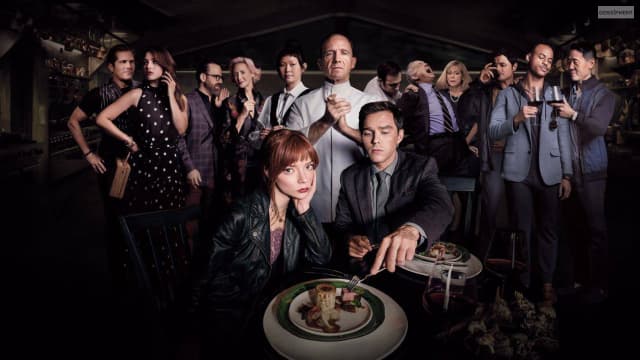 The dinner is hosted by an acclaimed chef who has promised to serve his guests the rarest and most exotic dishes from around the world. However, as the night progresses, the guests start to realize that there's more to this dinner than just good food.
As secrets are revealed, and tensions rise, the evening takes an unexpected turn, leaving everyone fighting for their survival. The Menu is a must-watch for anyone who enjoys thrilling plots and unpredictable twists. The movie is a psychological horror, but it also satirizes a specific group of people, including food critics and ultra-rich individuals.
6. Logan
"Logan" is a superhero film directed by James Mangold and is based on the Marvel Comics character Wolverine. Set in the near future, the story follows an aging and weakened Logan, who is caring for an ailing Professor Xavier in a hideout on the Mexican border.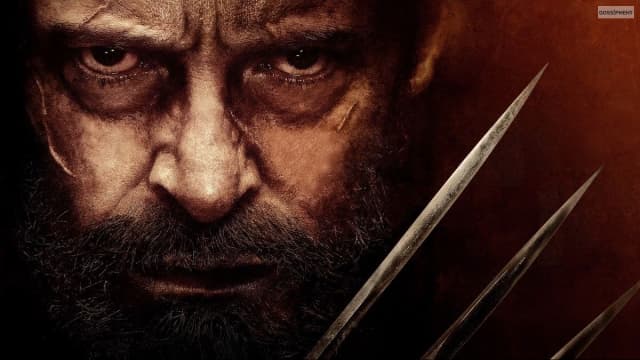 Logan's life takes a turn when he is tasked with protecting a young mutant girl named Laura, who possesses powers similar to his own. Along with Xavier, they embark on a dangerous journey to bring Laura to a safe haven for mutants.
The film departs from traditional superhero movies, focusing on character-driven storytelling, themes of mortality, and the consequences of violence. "Logan" was praised for its gritty and emotional tone and Hugh Jackman's performance as Wolverine, which was hailed as his best portrayal of the character.
7. The Lion King
If you want to watch something simple yet soul-stirring, you can consider watching or re-watching The Lion King on Disney+ Hotstar. As you probably already know, the plot of The Lion King tells the story of a lion cub called Simba, the son of Mufasa, the king of Pride Lands. He is set to inherit the throne after his father's death.
But Simba is forced to go into exile when his evil uncle Scar murders Mufasa and tricks Simba into thinking that it is his fault. Simba returns as an adult to challenge Mufasa, avenge his father's death, and take his place as the rightful king.
8. Avatar – The Way of Water
Avatar – The Way of Water, the highly anticipated sequel to James Cameron's epic blockbuster Avatar (2009), had its theatrical release in the United States on December 16, 2022. Disney+Hotstar began streaming Avatar – The Way of Water on June 7, 2023. If you are a fan of science fiction and fantasy stories and looking for new movies on Hotstar, then this is for you.
The plot of Avatar – The Way of Water is set 15 years after the events shown in the first movie. Jake Sully, the protagonist in the first movie, now leads a peaceful life on Pandora with his companion Neytiri. They are also raising a family together. However, a familiar threat resurfaces, and Jake must do everything to keep his family together and protect their home planet from the invaders.
9. The Banshees Of Inisherin
Were you searching for Hotstar latest movies? Watch The Banshees of Inisherin, especially if you like dark humor.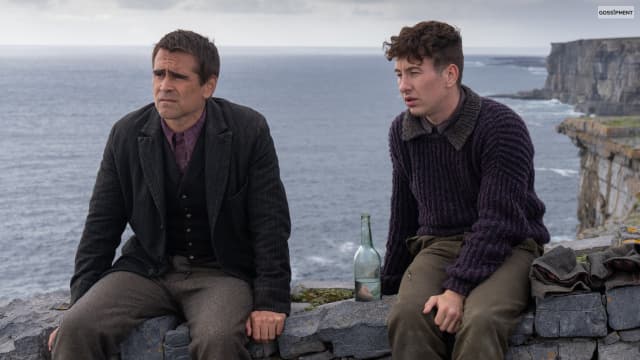 The movie is directed and co-produced by Martin McDonagh and features Colin Farrell as one of the lead actors.
The plot revolves around two best friends – Colm Doherty and Pádraic Súilleabháin, who live on a fictional remote island near the west coast of Ireland. Their friendship comes to a standstill when Colm Doherty suddenly starts ignoring his lifelong friend.
Pádraic feels devastated at his friend's decision and refuses to end the friendship, which leads to disturbing consequences for both of them.
10. Encanto
Looking for a family-friendly, not too-complicated, feel-good movie? Then Encanto might just be what you are looking for. Even if Disney animated movies are not your thing, we promise you that you will like Encanto.
Encanto is a musical fantasy film whose plot revolves around Mirabel, a little girl who lives in a magical house with her family. All of her family members have some special powers except her – a fact that she is very sad about.
But she discovers something strange happening to her house. But nobody pays heed to what she is trying to say, so it is up to her to discover what is happening and how to save her house and family.
Wrapping Up!
So now that you know about some of the best movies on Hotstar, why not plan a movie night at home? It's an affordable and enjoyable way to spend quality time with loved ones while enjoying some of the best movies and TV shows around.
You May Also Like