From 300 To Troy: The Best War Movies On Netflix To Stream Now!!!
Movie Reviews●0 min read●
War and action are a part of our life, from patriotism to fighting for what's right, there are instances of war and action every step of the way.
So evidently, when it came to the movies, it was obvious that the themes of war and action would be a very popular genre among the audience.
From films on public service to patriotism and even depicting famous wars in history. The subject of war has given a great way to express certain strong emotions and sentiments in the most artistic way possible.
So if you are looking forward to knowing about a few movies that have captured the essence of war and action in the best way possible in movies then keep on scrolling through this article. Here on Gossipment, we have curated the best war movies on Netflix that you can stream right away.
1. Outlaw King :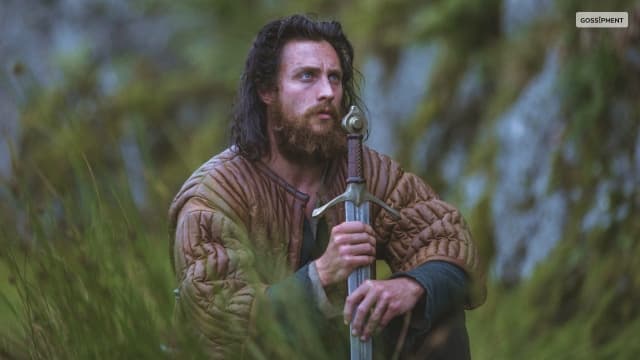 Year: 2018
Director: David Mackenzie
Runtime: 2 hr 17 mins
Cast: Chris Pine, Florence Pugh, Aaron Taylor-Johnson, Stephen Dillane
"A true David vs Goliath story of how the 14th-century Scottish 'Outlaw King' Robert the Bruce used cunning and bravery to defeat the much larger and better equipped occupying English army." – IMDB
If you still haven't seen the movie then it is time that you see the movie as soon as possible, it is one of the best Chris Pine performances.
2. Darkest Hour: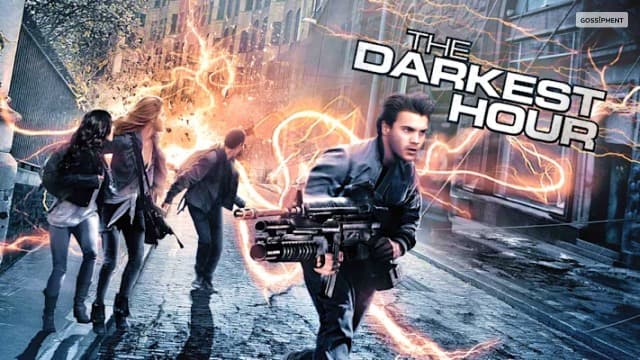 Year: 2017
Director: Joe Wright
Runtime: 2 hr 5 mins
Cast: Gary Oldman, Kristin Scott Thomas, Lily James, Ben Mendelsohn
"In May 1940, the fate of the World War II hangs on Winston Churchill, who must decide whether to negotiate with Adolf Hitler or fight on knowing that it could mean the end of the British Empire. " – IMDB
The movie is going to give you an inspiring and thrilling experience with true story starts. "The precipice of World War II as, within a few days of becoming Prime Minister of Great Britain, Sir Winston Churchill now must face one of his most turbulent and defining trials."
3. All Quite On The Western Front: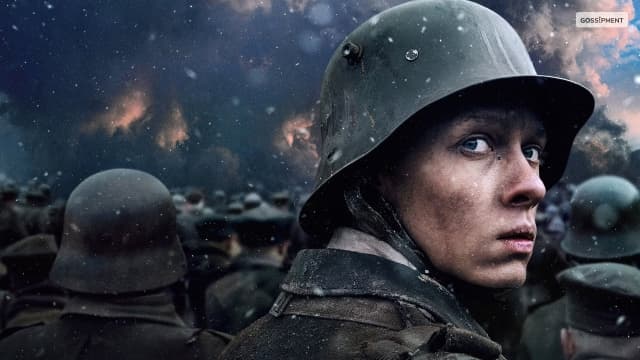 Year: 2022
Director: Edward Berger
Runtime: 2 hr 23 mins
Cast: Felix Kammerer, Aaron Hilmer, Albrecht Schuch
"A young German soldier's terrifying experiences and distress on the western front during World War I." – IMBD
The movie deals with the story of PTSD in a great way. This is one of the best war movies on Netflix as of now, so you should see this as soon as possible.
4. Outside The Wire:
Year: 2021
Director: Mikael Hafstrom
Runtime: 1 hr 55 mins
Cast: Anthony Mackie, Emily Beecham, Damson Idris
"In the near future, a drone pilot sent into a war zone finds himself paired with a top-secret android officer on a mission to stop a nuclear attack." – IMBD
Although the movie received mixed reviews from critics and audience, it is a good movie nonetheless. So you should definitely give it a watch.
Explore More: The Best Movies On Netflix To Stream Right Now (April 2023)
5. The King: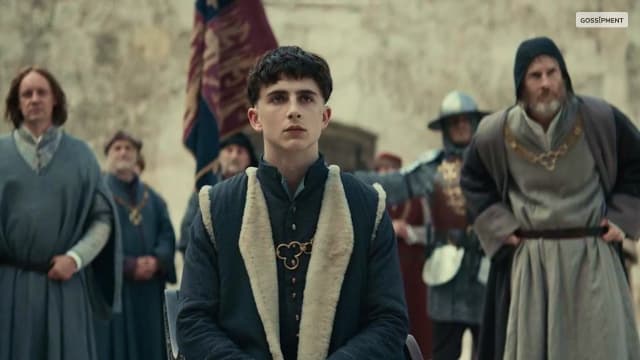 Year: 2019
Director: David Michod
Runtime: 2 hr 20 mins
Cast: Timothee Chalamet, Sean Harris, Tom Glynn-Carney, Joel Edgerton
"Hal (Timothée Chalamet), wayward prince and reluctant heir to the English throne, has turned his back on royal life and is living among the people. But when his tyrannical father dies, Hal is crowned King Henry V and is forced to embrace the life he had previously tried to escape. Now the young king must navigate the palace politics, chaos, and war his father left behind, and the emotional strings of his past life – including his relationship with his closest friend and mentor, the aging alcoholic knight, John Falstaff (Joel Edgerton)" – IMDB
The movie is one of the best performances of Timothee Chalamet, so if you still haven't seen the movie it's high time you see it.
6. Inglorious Basterds: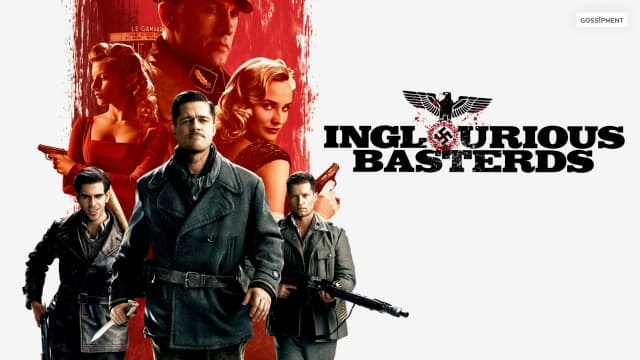 Year: 2009
Director: Quentin Tarantino
Runtime: 2 hr 32 mins
Cast: Brad Pitt, Christopher Waltz, Michael Fassbender, Eli Roth, Diane Kruger
"In Nazi-occupied France during World War II, a plan to assassinate Nazi leaders by a group of Jewish U.S. soldiers coincides with a theatre owner's vengeful plans for the same." -IMDB
No wonder the movie has such a high rating on IMDB, Quentin Tarantino is a genius filmmaker when it comes to making action and war movies. So you should definitely give this movie a watch.
7. 300: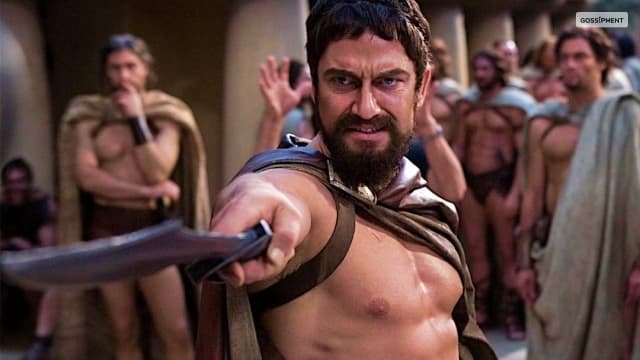 Year: 2006
Director: Zack Snyder
Runtime: 1 hr 57 mins
Cast: Gerard Butler, Lena Headey, Rodrigo Santoro, David Wenham, Michael Fassbender
"King Leonidas of Sparta and a force of 300 men fight the Persians at Thermopylae in 480 B.C." – IMDB
If I say anything more about the film, then it would destroy your experience of watching this masterpiece of a movie for the first time.
So let me stop here as you should watch this movie and not just read about it.
8. American Sniper: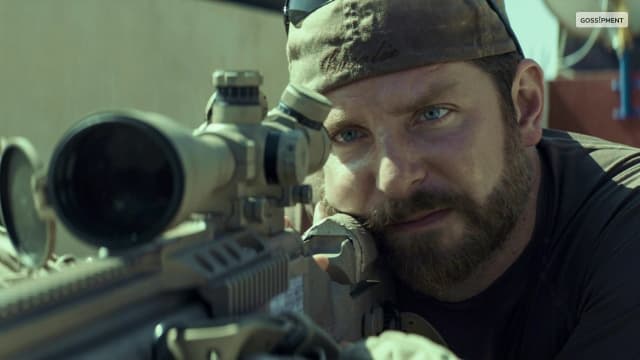 Year: 2014
Director: Clint Eastwood
Runtime: 2 hr 12 mins
Cast: Bradley Cooper, Sienna Miller, Luke Grimes, Jake McDorman
"Navy S.E.A.L. sniper Chris Kyle's pinpoint accuracy saves countless lives on the battlefield and turns him into a legend. Back home with his family after four tours of duty, however, Chris finds that it is the war he can't leave behind." – IMDB
The American Sniper is a good movie that deals with not just war and action of a Navy S.E.A.L sniper, but his personal life as well, which is something different than most other movies.
9. War Machine: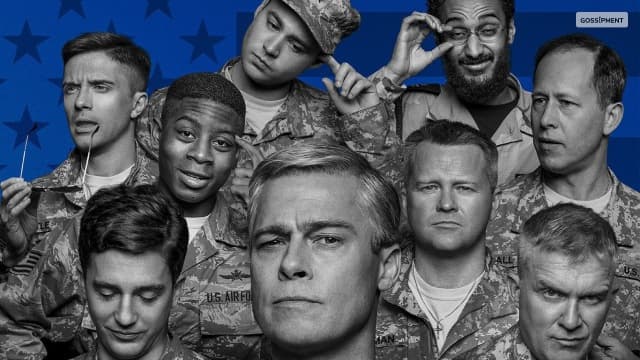 Year: 2017
Director: David Michod
Runtime: 2 hr 2 mins
Cast: Brad Pitt, Anthony Hayes, Anthony Michael, Topher Grace
"An idiosyncratic general confronts opposition from enemies, allies, and bureaucrats while leading a massive rebuilding operation in Afghanistan." – IMDB
War machine is a classic movie about all aspects of war and things that goes along with it. If you are a fan of Brad Pitt, then you should definitely watch the movie.
10. Troy: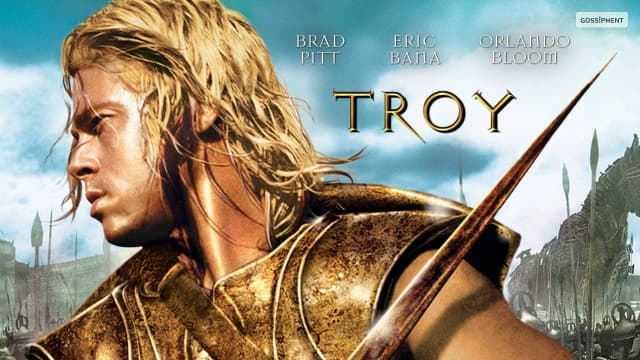 Year: 2004
Director: David Benioff
Runtime: 2 hr 43 mins
Cast: Brad Pitt, Eric Bana, Diane Kruger, Orlando Bloom, Sean Bean
"An adaptation of Homer's great epic, the film follows the assault on Troy by the united Greek forces and chronicles the fates of the men involved." -IMDB
Well, if you still haven't seen the movie Troy, then I don't know what you are waiting for. It is a great movie, one of Brad Pitt's best, so you should first see the movie and then anything else.
Wrapping Up!
Well, now that you are well aware of all the best war movies on Netflix, now it's upto you to select among these which ones you are gonna stream. But I would recommend that you see all the movies on the list that we have given you. So now, if you liked this article, then definitely give us a like and comment down below.
Read Also:
■ Highlights Of Met Gala 2023: All You Need To Know About It!
■ The Best Horror Movies On Netflix To Stream Right Now (May 2023)
■ X-Men Movies In Order: How To Watch In Chronological & Release Order