If we are talking about being Handsome, then these men are at the top of their game. Being physically attractive and hot comes naturally to them. Not just attractive, these men are smart, funny, and highly successful in their fields.
These Black handsome men are not only famous for their good looks. They are the representatives of their race and of their people. In today's political climate, they are proud of who they are and at the top of their game.
Today we are going to talk about the most handsome black men in the world, who are too hot to handle.
Keep on scrolling, and keep on drooling!
1. Idris Elba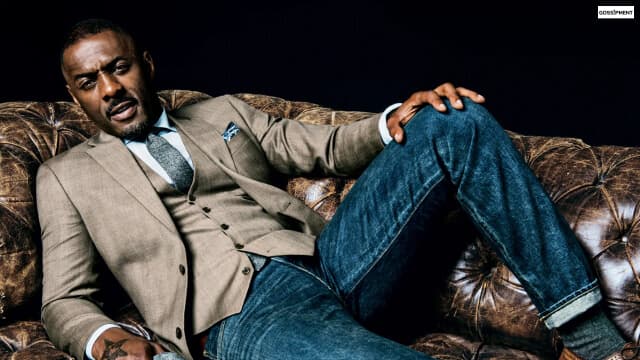 I suppose this man needs no introduction. One of the most recognizable handsome black men in the world. Idris Elba is well known for his roles in Luther and The Wire. He is also an activist for Black representation.
Even though he's touching fifty, his suave, sexy looks are to die for. No wonder he became People's Sexiest Man Alive in 2018.
2. Michael B. Jordan
Yet another man who doesn't need any introduction. He was People's Sexiest Man Alive in 2020. The internet broke down when Michael B. Jordan was announced to be the Sexiest Man Alive.
I mean, can we really blame them!
He was also the first ever Black man to star in Tom Clancy's Without Remorse as John Clark.
3. Tyrese Gibson
Talking about being multi-talented, Tyrese Gibson is a man of many talents. He's an actor, producer, and model. Other than that, he is a Grammy-nominated singer and songwriter.
The actor famously known for his role in the Fast and the Furious franchise is Roman Pearce.
4. Kendrick Lamar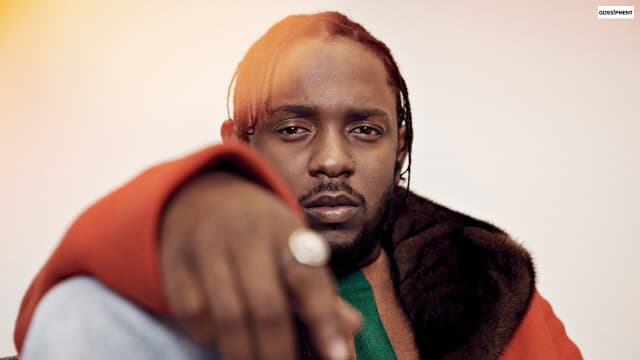 Starting off as a protege for the one and only Dr. Dre, Kendrick Lamar was to create history in the world of hip-hop. He is the first rapper to be awarded the highly prestigious Pulitzer Prize in music for his song, D.A.M.N, in 2018.
5. Mahershala Ali
He is on the fast track to becoming the most in-demand actor in Hollywood. With diverse acting skills ranging in movies, tv shows and theatre, Mahershala Ali is someone to look out for.
He is one of the most sought-after black handsome men in Hollywood. So watch out for his upcoming role as Marvel's Blade.
6. Usher
I mean, do I really have to tell why Usher is on this list. Not only is he handsome and has the most charming smile, but he is also a great singer, songwriter, and dancer as well.
The side of him that most people don't know is that Usher also has a non-profit organization called Usher's New Look. The organization is aimed at improving the lives of disadvantaged kids and teens.
7. John Boyega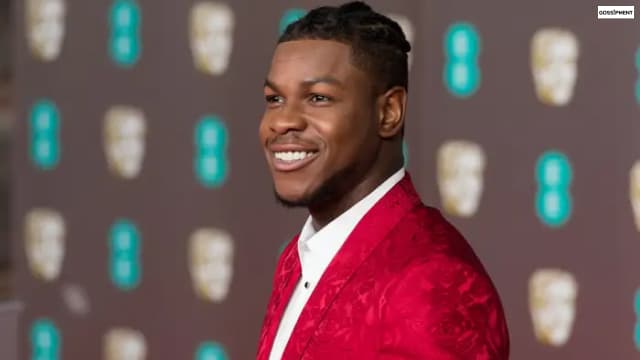 The world came to know of John Boyega when he starred as Finn in Star Wars: The Force Awakens. That is just the beginning for John Boyega. His acting skills and good looks definitely make him a force to be reckoned with.
8. Chadwick Boseman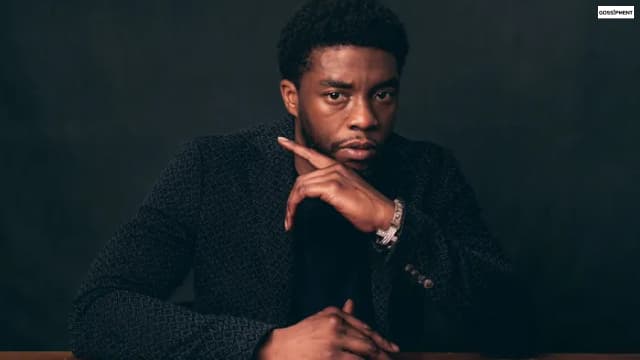 It hurts to even think that this amazing human being is no more among us. Chadwick Boseman will always stay with us as the one and only Black Panther.
He inspired a whole generation of people with his onscreen characters, especially Black Panther. So, we can only say "Wakanda Forever".
9. Sterling K. Brown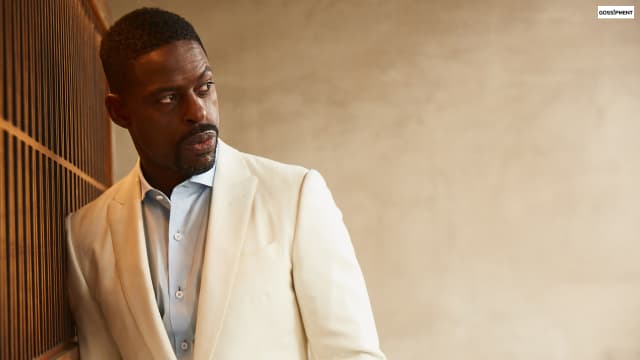 Sterling k. Brown became the recipient of a Golden Globe for Outstanding Lead Actor in a Drama series. He became the first African American actor to win in this category in 75 years of history of the award show.
Brown can do a range of roles from tear-jerking drama roles to comedy. With his electric and excellent scream presence, there's no doubt he's an acclaimed actor in Hollywood.
10. Odell Beckham Jr.
OBJ is considered an icon among today's youth. From his on-field skills and his off-field fashion game, everything little detail is on point. He is one of the most powerful and unique players in the NFL.
OBJ will definitely come up if you google "handsome black men beard styles."
11. Dwayne Johnson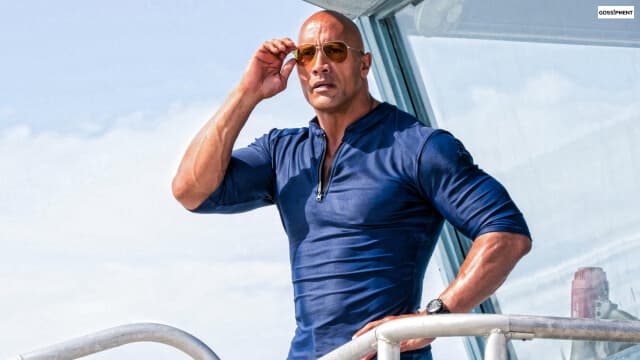 The Rock is one of the most popular faces in the world. Everyone around the world knows of him and about him. He is also among the most handsome black men.
He started his career with wrestling but Dwayne Johnson became a household name when he came to acting. He is one of the most humble guys in the film industry.
12. Daniel Kaluuya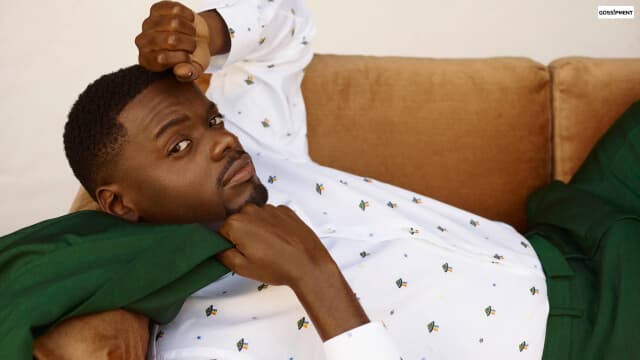 Daniel Kaluuya is known for his authentic acting skills that landed him a range of diverse roles. He has the ability to captivate the audience with his acting skills through his groundbreaking performance in getting Out.
He won both a Golden Globe and an Oscar for the best supporting actor.
13. John Legend
We all know the greatest hits of John Legend. One of the most talented musicians of our generation for sure. He is the most sought-after musician for his R&B and soulfull music.
Legend is also the first African-American man to win all four major awards in America. The Emmy, Grammy, Oscar and last but not the least Tony.
14. Stephen Curry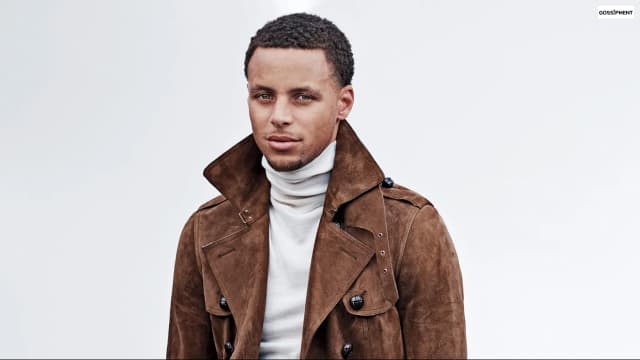 Stephen Curry's impact on basketball is undoubtedly noteworthy. He is among the best in NBA. Curry is known to be the MVP of his team the Golden State Warriors.
Along with his amazing skills in basketball, is among the most handsome black men as well.
15. The Weeknd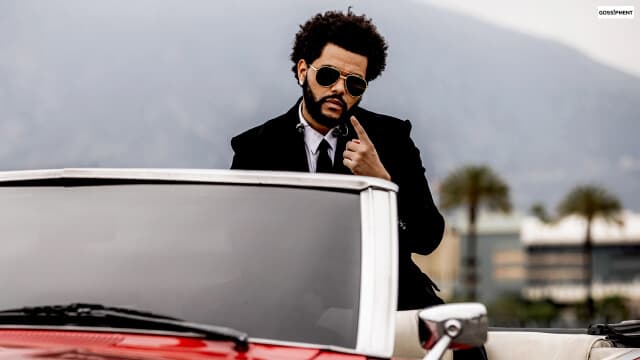 Abel Makkonen Tesfaye or you may all know him as The Weeknd. This three-time Grammy winner singer, songwriter, and producer, made history to become the first artist to have three consecutive top three songs on the billboard.
16. Jamie Foxx
Jamie Foxx is a multi-talented actor, singer, and comedian. He became widely popular for his portrayal of Ray Charles in the biopic movie Ray. He even won two Oscars for that role. So without a doubt, he is a recipient of this list.
17. LeBron James
LeBron James or King James is known to be one of the greatest players of all time. Winning four NBA championships and four NBA MVP awards. He is also the recipient of two Olympic golds as well. Very few basketball players have such statistics as James.
18. Morris Chestnut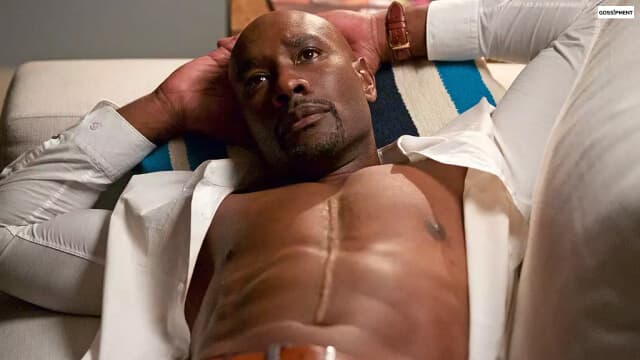 Morris Chestnut has been breaking hearts since ages ago. He rose to prominence with his role as Ricky in Boyz in the Hood. And since then he never looked back. He played in all types of films from suspense, to drama, and thriller.
19. Wolé Parks
Park's acting journey may not have been easy but his acting talents is something to look forward to. He is one of the most diverse and versatile actors in the television industry.
Being a very healthy person, he puts staying in shape as his put priority, well I might say it's working.
20. Aldis Hodge
Aldis Hodge is the recipient of the prestigious SAG awards. He rose to fame for his dynamic roles in both movies and television.
He is best known for his character Noah, in WGN's hit show Underground.
Frequently Asked Questions!
1. Who Is The Hottest Black Man On Earth?
Although the list goes on, the top spot goes to Michael B. Jordan as the hottest black man. Followed by, 
• Jay Ellis
• Trey Songz
• Idris Elba
• Pharrell
2. Who is the highest-paid black TV actor?
Angela Bassett makes history as the highest-paid black actor in the history of television.  Following her drama series 9-1-1 on Fox, the highly talented Angela Bassett made history as the highest-paid Black actress in Television history.
3. Which African American Has Been In The Most Movies?
Samuel L. Jackson is a highly decorated actor and producer. He has appeared in over 150 movies and has several awards for his amazing performances. 
Wrapping Up!
Not just being handsome, these black handsome men represent a lot more just than their good looks. During times like these, Black representation in every field of life. All these men are creating history with their talent and skills.
So here is our list; how many of these black handsome men were on your list? Do let us know if we missed someone and should definitely be on the list.
Additional Reading: