The Inventing Anna Cast: The Characters That Were Based On The True Story!
Movies●0 min read●
Have you watched Inventing Anna on Netflix? The show tells the tale of Anna Delvey, whose real name was Anna Sorokin – it's a true story about a fake Russian-German heiress and billionaire who basically tricked the richest socialites of New York into believing a lie, defrauding over 200,000 dollars in the process.
And it is absolutely safe to assume we were entirely gripped by the series. Last year we were obsessed with the real story of Donovan Lamb, and this year, we can't stop talking about the talented Inventing Anna cast!
Stay tuned to find out more!
The Inventing Anna Cast: The Characters That Were Based On The True Story!
After getting caught, in 2019, Anna eventually appeared in court, and was subsequently earned a prison sentence between 4 and 12 years. She was proven guilty of theft and grand larceny – and the show follows everything that actually went down.
Inspired by a real article called 'How Anna Delvey Tricked New York's Party People' that was published in New York Magazine and written by Jessica Pressler, Inventing Anna basically follows a journalist (Vivian) as she begins investigating Anna as she awaits trial.
The bigger question here is literally: who is this Anna Delvey?
Let's take a look at the Inventing Anna cast members, the real-life people who inspired the reel-life characters on the show!
1. Anna Delvey (Played By Julia Garner):  
If you google 'cast Inventing Anna' then the first name you will come across is undoubtedly Anna Delbey, played by the talented Julia Garner.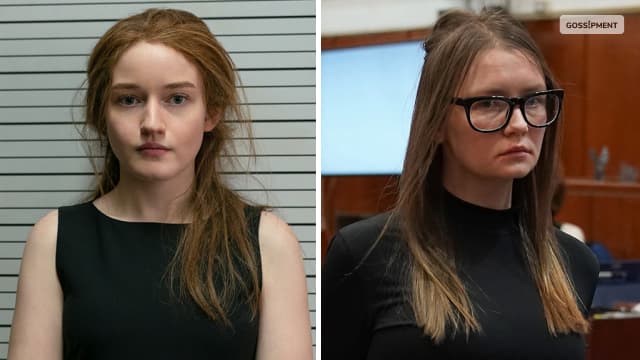 Garner is best known for portraying Ozark's Ruth Langmore – she stars as the protagonist of Inventing Anna, Anna Sorokin/Delvey.
While talking about this hit Netflix show, she spoke to Buzzfeed News previously, and said,
"It's been very fun playing this part, and it's been very challenging. It's definitely a hard part. It's very complex. The accent is crazy, I will give you that, because she's from Germany and Russia. It's been a good process."
In Real Life:
The Inventing Anna cast is mostly based on real-people and Anna Sorokin was in the middle of it all. She originally moved from Russia to NYC in 2013. Immediately Sorokin created a fictional identity for herself – Anna Delvey.
Pretending to be a heiress from Germany with a whopping 60 million dollar trust fund, Sorokin lived a luxurious life, and convinced rich socialites to believe her identity.
Obviously, it was a BIG lie, and soon she was proved to be guilty of defrauding private jet operators, restaurants, banks, and hotels out of over 200,000 dollars. Anna Sorokin was sentenced to 4 to 12 years of imprisonment.
2. Vivian Kent (Played By Anna Chlumsky):  
The cast of Inventing Anna would be incomplete without Anna Chlumsky who played the role of Vivian, the journalist investigating Sorokin's story. Best known for her contribution to the role of Amy in Veep, Anna Chlumsky plays journalist Vivan Kent in the Inventing Anna cast.
According to Netflix, "the more Vivian pursues the truth about Anna, the more attached to Anna she becomes."
Vivian's character is inspired by real-life journalist Jessica Pressler who broke Anna's true story in an article titled 'How Anna Delvey Tricked New York's Party People' in New York magazine.
In Real Life:
Jessica Pressler wrote the real story of Anna in New York magazine on which the entire show is based – plus, she is also the producer of the show. Although, Pressler is not really a character in this show, Vivian's character is based on her.
However, this is not the first time that one of Pressler's article was adapted for the big screens. Her article 'The Hustlers at Scores' published in 2019 was turned into a movie called Hustlers that starred Constance Wu and Jennifer Lopez
3. Todd Spodek (Played By Arian Moayed):  
While the Inventing Anna cast Nora and Anna did have a juicy storyline, Nora's character was not based on anyone in real life. But Todd Spodek, the fast-talking lawyer who represented Anna in court, was based on a real person.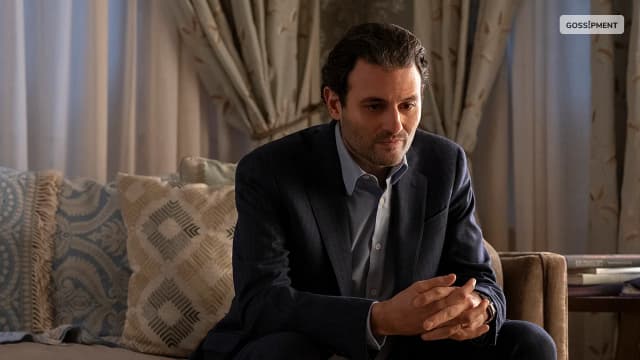 Best known for portraying the character of Stewy Hosseini in the hit show Succession, Arian Moayed played the character of Todd Spodek. Spodek had his own selfish motives in the show, hoping winning the case might earn him more fame in the legal world.
In Real Life:
Spodek actually compared Anna with Frank Sinatra in his closing statement. As per The New York Post, he told jurors, "Sinatra made a brand-new start of it in New York, just as Miss Sorokin did! Everyday you hear about people risking it all for business, taking chances, taking advantage of opportunity, isn't that what Miss Sorokin did?"
However, Anna was found guilty, ultimately.
4. Rachel (Played By Katie Lowes):  
Famous for her portrayal of Scandal's Quinn Perkins, Katie Lowes plays the role of Rachel in Inventing Anna. Rachel is Anna's friend who is in plenty of trouble because of the scams fake heiress' scams.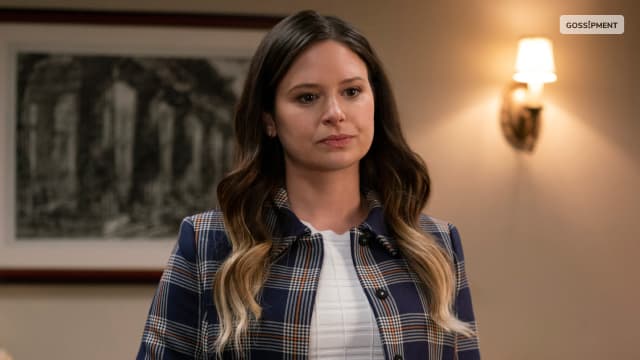 The character of Rachel is inspired by a real person called Rachel DeLoache Williams who was Anna's friend and was ultimately left to pay thousands after her trip with Anna. She later told the full story in her book called, 'My Friend Anna telling the full story.'
In Real Life:
So, how many episodes of Inventing Anna have you watched? Because these are all spoilers – as long as you keep that in mind! Now moving on…
The real Rachel is based on Rachel DeLoache Williams, a former picture editor of Vanity Fair who ended up befriending Anna first and then abandoned to pay a bill of 62,000 dollars after an infamous trip together to Morocco.
Rachel obviously came forward with her story in an article on Vanity Fair, talking about what really happened in Morocco and how she understood that Anna was a con woman. In her book, 'My Friend Anna,' Rachel spoke about how she had initially believed Anna and then eventually helped the police to actually track the con artist down.
5. Neff Davis (Played By Alexis Floyd):  
The Inventing Anna cast won't be complete without mentioning the only friend of Delvey, Neff Davis, portrayed by Alexis Floyd well known for her role of Tia in The Bold Type. In the show, Davis is a filmmaker in the making who works at a hotel concierge.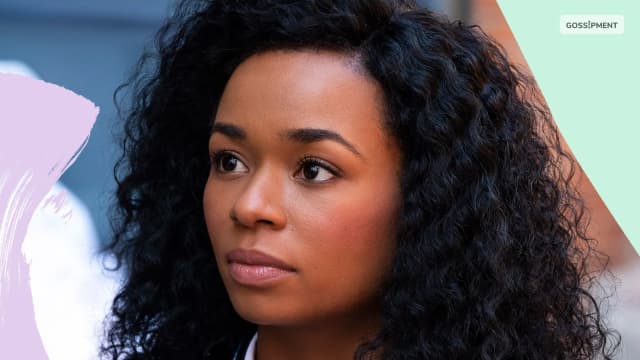 This practically means she is aware of everything about New York's elite circle, and everyone who's a part of this circle. It is thought that her character is based on the real Neff Davis whose story was featured in an article titled 'Anna Delvey's only friend in New York,' published on PAPER.
In Real Life:
The real Neffatari Davis indeed worked at 11 Howard's concierge desk, where Anna was staying for month, while dodging her bills obviously. The pair started becoming friends, and soon, Neff found herself trapped inside Anna's complex world while Anna kept treating her to very expensive clothes, meals, and so much more.
Talking about her friendship to PAPER during an exclusive interview, Neff said, "At the end of the day, yes, she did what she did, but people are not buying the story because she's a thief; they're buying it because she got away with it. She's my friend, but I don't know the Anna that everyone else does. So I guess I got a piece of Anna that no one else really saw."
And It's A Wrap!
Are you already googling 'Inventing Anna cast val' or even 'Anna cast' then stop right now! Because not all characters are inspired by real people, but a majority of characters are definitely based on real people. And every character based on a real-life person is mentioned above.
So now tell us what your thoughts are? Feel free to share your thoughts, opinions, and stories related to Inventing Anna in the comments below.
Have you read these?
👉 Who Is Gertie Davis? Few Facts About Her
👉 Top 10 best movies on Hotstar you can watch