Learning Russian By Watching Films With Subtitles
Entertainment●0 min read●
Learning Russian and any other language you're not native to is hard — no need to deny that.
There are several must-have structures that you shall embrace during the learning process to grasp the new language: vocabulary, pronunciation, understanding of the spoken language, grammar & spelling. They must go together in your learning process if you want to progress.
But it's not a secret that it is too boring for many people to read textbooks. A great solution is watching movies and series in the language you're learning. It is beneficial for numerous reasons:
Can You Learn Russian In The Most Innovative Way……
You hear the real language without all these hypothetical word constructs that are frequently met in textbooks but very rarely used in practice.
You can find out frequent word combinations and expressions in Russian inherent to native speakers (there are a lot of them, just like in English & if you're getting really deep into the language, knowing them is mandatory for everyday speaking and writing).
You hear the correct pronunciation of words, expressions & sentences from multiple characters, being able to improve your understanding of how they sound in various circumstances, in different voices (male/female) & types of diction.
You've entertained yourself along with educating yourself, making the process much more effective than if you listened to mp3 records of voices of teachers with perfect yet, not always interesting or emotional pronunciation.
And this is why you shall watch Russian movies with subtitles.
Learn From The Subtitles Of Soviet Movies
Depending on your level. You can opt for turning the subtitles on or off. If you're a beginner, it is recommended to have subtitles in your native language to read what's going on in a film or series.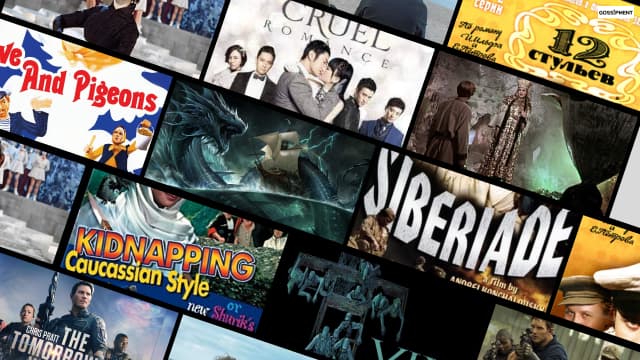 When your level is better than the intermediary, it is recommended to switch the subtitles to Russian so as not only to understand the events of Soviet and Russian films but also to read the dialogues in Russian and correlate the pronunciation with the written words.
Then, you'll effectively learn the language on two levels: hearing and writing. That will also help you grasp the spelling and punctuation marks, which differ from English.
What To Do To Really Remember?
After watching a movie or series, a great thing will be to focus on learning the words, their combinations & grammar constructs that are unfamiliar to you.
Pick a part of the movie or review it in its entirety and write it all down.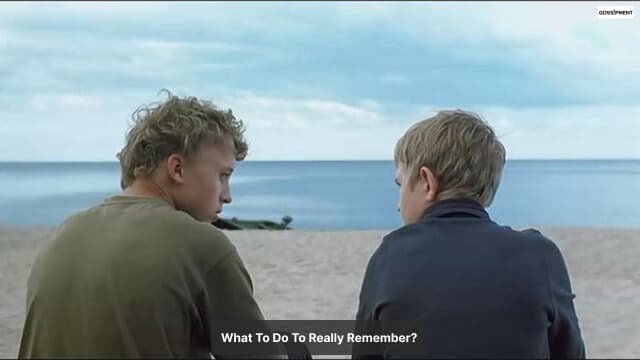 Next, find the translation to add to your vocabulary by learning them. That will be much more efficient compared to the situation when you only watch a piece with a lot of unfamiliar words but won't bother finding out their meaning.
Great Soviet Movies In English
Learning by seeing movies is the only way to learn a new language with lots of enjoyment. So what are those most attractive movies?
Here comes the name of the 10 best movies of all time!
1. Cruel Romance
IMDb Rating: 8.0/10
A Cruel Romance is a romantic drama movie also directed by Eldar Ryazanov. The main story is adapted from Alexander Ostrovsky's classic drama play Without a Dowry.
2. The Stone Flower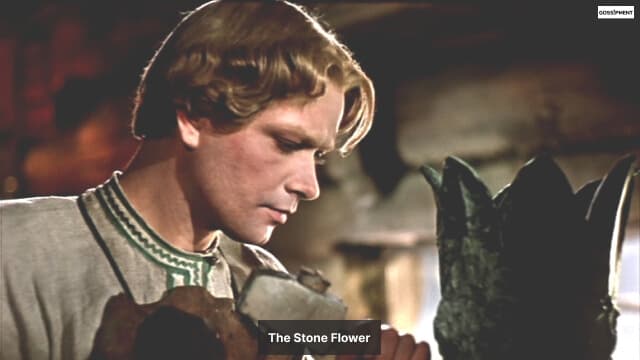 IMDb Rating: 7.1/10
The Stone Flower is a 1946 fantasy movie directed by Aleksandr Ptushko. The story is inspired by the Ural region of Russian folklore.
3. Leviathan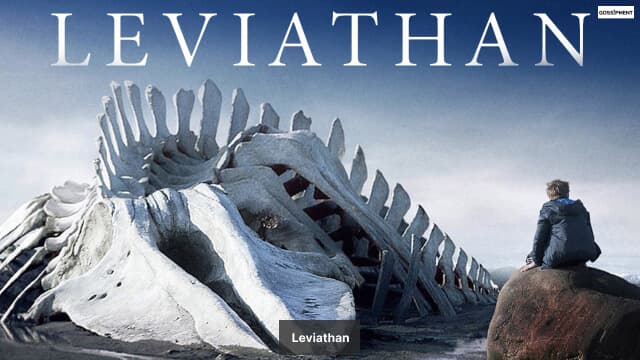 IMDb Rating: 7.6/10
Leviathan is a 2015 Russian movie directed by Andrey Zvyagintsev. The story is about the fight back of a Russian fisherman when the corrupt mayor is trying to seize his ancestral property.
4. Siberiade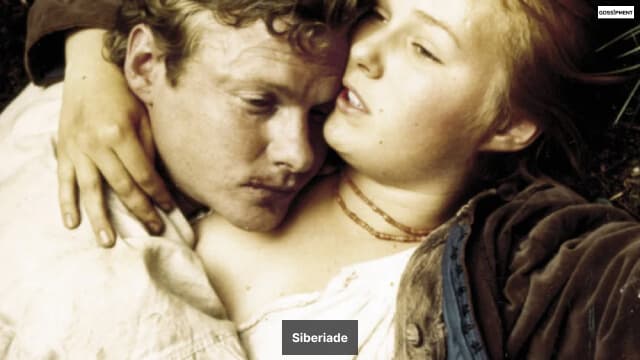 IMDb Rating: 8 /10
Siberiade is a Russian 1979 Soviet historical drama film which is directed by Andrei Konchalovsky, and Mosfilm is the production house.
5. Kidnapping Caucasian Style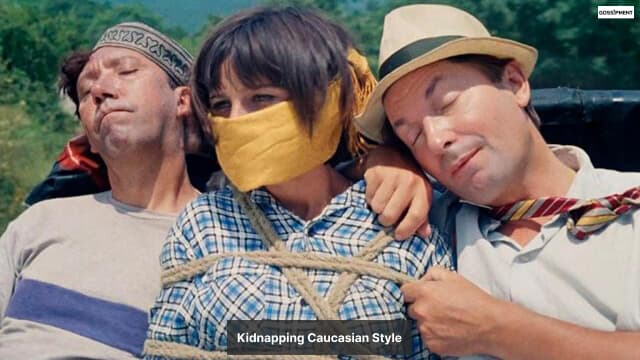 IMDb Rating: 8 /10
Kidnapping is a Caucasian Style and is a 1967's Soviet comedy film directed by Leonid Gaidai. The story is based on dealing with the plot where bride kidnapping is the central incident and the old tradition.
6. Viy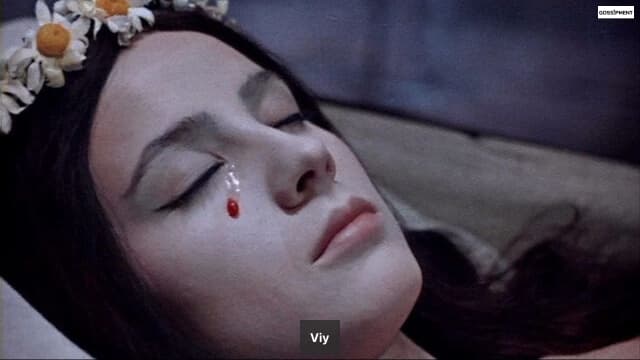 IMDb Rating: 7.2 /10
Viy is the 1967 Soviet Union horror film, which is also directed by the popular movie directKonstantin Yershov and Georgi Kropachyov. This is Based on the horror story written by Nikolai Gogol. The novel was published in two separate volumes. This novel inspired the movie story.
7. Love And Pigeons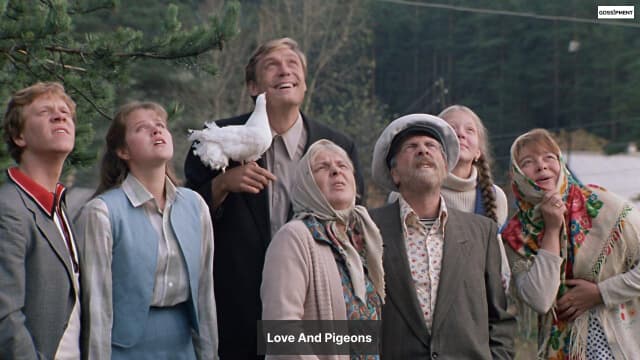 IMDb Rating: 8 /10
Love and Pigeons is a 1984's Soviet romantic comedy film by the director Vladimir Menshov. The story is like an injured worker Aleksandr Mikhaylov sent to a resort. There he falls under the spell of the femme fatale.
8. Twelve Chairs
IMDb Rating: 6.4 /10
The twelve chairs are a classical satirical novel written by Odessan Soviet authors Ilf & Petrov. The plot is based on the little adventure story of treasure hunting. It is like one artist who is searching for treasure jewelry that is hidden inside 12 dining chairs.
9. Tomorrow Was The War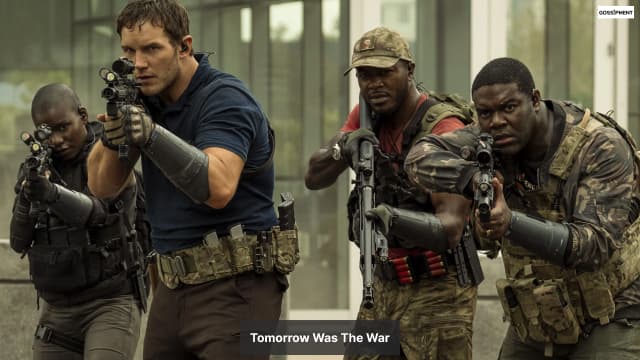 IMDb Rating: 7.7 /10
Tomorrow was the war. This film is coached by Yuri Kara. The movie story is inspired by the novel of Boris Vasilyev. The film was set in 1940. The central story is about the daughter of party comrade Polyakova.
10. Carnival Night
IMDb Rating: 7.5 /10
Carnival Night is another 1956 Soviet musical film. This movie is Eldar Ryazanov's first appearance on the big screen. This is Lyudmila Gurchenko's first role, and it is also one of the most famous ones.
Wrapping It All Up:
All of these movies are very popular, and the most attractive thing is you do not have to visit the translator's house to learn. You can read out the subtitles and learn all about the Russian language. Learning a new language by seeing subtitles is a very innovative way of learning. And you will go to learn the language within a very short time frame. That is the biggest appreciation. What is your opinion? If we are missing any kind of movie names, then it will be better just to comment back to us and let us know your opinion.
Additionals: