Top 10 Inspirational Movies That Will Change Your Life
Movies●0 min read●
Are you looking for a great movie to help you get motivated today? This is great since watching an inspirational firm can often lead to eye-opening experiences that can change your life. This also helps you get in the right mindset to do good in life and become a better person the next day.
In this list, we have selected ten great inspirational movies that will make you turn your life around. These ten movies all have great stories backed by inspirational characters that have won the hearts of millions of people globally. Read this article to find out how you too can be inspired by watching some movies.
Best Inspirational Movies That Will Change Your Life
1. Shawshank Redemption
Shawshank Redemption has been made synonymous with the list of greatest movies ever made. Ever since it got inducted in many polls as one of the best movies of all time, its popularity skyrocketed. Based on a short story by acclaimed author Stephen King, this heart-wrenching story of friendship between prison mates tells us the meaning of life from the perspective of prisoners serving life sentences. 
With the main protagonist, Andy Dufresne, who gets unjustly sent to prison after being framed for murder, he meets a new friend in Red (Morgan Freeman). Both start dreaming together about hope inside the four walls. Andy and Red both start making reforms in prison, changing the way these prisoners look at life and what lies beyond it. 
2. Good Will Hunting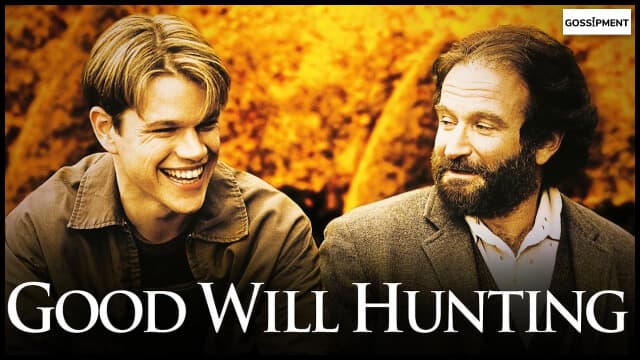 One of the most inspirational movies of all time, this psychological drama is based around a 20-year-old student (Matt Damon) with extraordinary mathematical abilities. He is also a common Bostonian who functions as a janitor at Boston University and goes through his evenings hanging out in bars with his dearest companion Chuckie (Ben Affleck).
One day, he sees a complex numerical issue on a blackboard and figures out how to address the equation, which has baffled many maths students. However, he soon participates in brainstorming sessions with the empathic Sean McGuire (Robin Williams). As a result, he begins to see the value in life and have faith in himself.
3. Rocky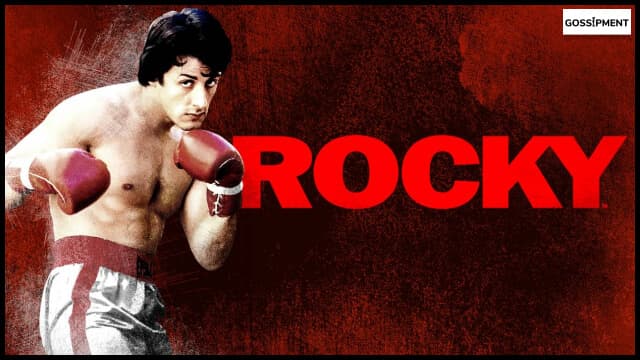 What began as a budget independent film has turned into one of the best inspirational movies of all time that has roused many individuals. In addition, the hero of the story – Rocky Balboa (Sylvester Stallone) – has turned into an image of solidarity, perseverance, and victory over difficulty. 
Regardless of the deterrents and the miscreants in his manner, Rocky puts stock in the American dream and finds the opportunity to participate in a highly publicized battle for the title of the world's heavyweight champion against Muhammad Ali-inspired Apollo Creed. What we saw next was the film winning several Oscars. 
4. Dead Poets Society
English instructor John Keaton doesn't focus on the educational plan or the moderate propensities imbued in the sullen Welton Academy, where he came to instruct in the last part of the 1950s. His students, who followed his ideals, advanced significantly more from him than they might from their course books. Keaton motivates them to take a gander at the world according to an alternate point of view and hold on to it, no matter the outcome.
Even though his techniques were unusual, he trained his young students to keep their eyes and hearts open to everything and make every second count. This anecdote is about chasing after your fantasies and the strength expected to adhere to your convictions despite fierce resistance. This is in our opinion one of the most inspirational teacher movies of all time. 
5. Whiplash
This is a tale of a capable and fearless drummer who follows his fantasy about turning into one of the best jazz drummers in the world. Andrew Nayman goes under the tutelage of the most demanding and harshest instructor and guide, Terence Fletcher. From the get-go, Fletcher is, by all accounts is, impressed by the youthful drummer and presents him the distinction of drumming with his band.
Nonetheless, the way to progress and greatness is complicated. There are a lot of exciting bends as the connection between the savage educator and his student develops over time. As one of the best inspirational movies is an account of winning over the most outrageous misfortune and the influence of conviction.
6. The Wolf Of Wall Street
Carrying on with the existence of your fantasies can take a wide range of structures. For youthful investors like Jordan Belfort, it's cash, prostitutes, drugs, and endless amusement that causes him to feel like a god. One of the best feel-good movies on Netflix, it got inspired by the true story of Belford, who persevered through a rollercoaster ride from insane highs to crashing lows. This film focuses on the genuine importance of achievement and understanding the superficial needs of life.
7. Slumdog Millionaire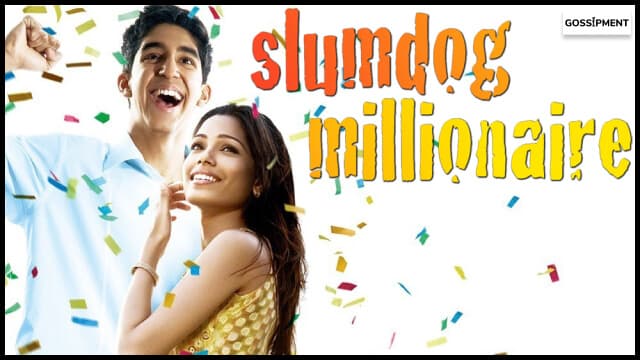 Slumdog Millionaire takes us on the excursion of fellow Jamal Malik from the frantic destitution of Indian ghettos to the TV through 'Who Wants to be a Millionaire' – a reality quiz show. He is nearly won the top prize of 20 million rupees and has one day to prepare for the final question. 
But, he got accused by a cop who blames him for cheating. How should a kid without a future know more than what's taught to young people? Slumdog Millionaire is one of the best inspirational movies of endurance, unwavering confidence, and triumph.
8. The Pursuit Of Happiness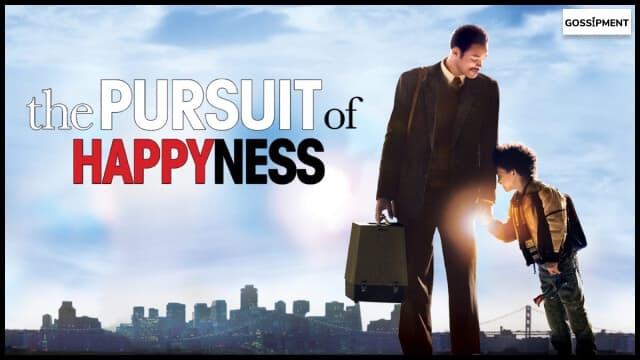 This film assumes the account of Chris Garner, who endures a year in the city with his little five-year-old child close behind. As Garner battles to get a decent line of work, his significant other leaves him and their child looking for a superior life. Chris figures out how to get selected to work in an esteemed firm with the vision of a future bid for employment. 
However, because of an absence of funds, he and his child think of needy beggars. Regardless of the frightening circumstance, Chris stays an adoring and loving father to a son. He won't give up on the daily treacheries he experiences and gives his best to make a superior future for his child. This is one of the greatest inspirational movies of all time since it portrays the struggles of a man in the most realistic fashion. 
9. Seven Pounds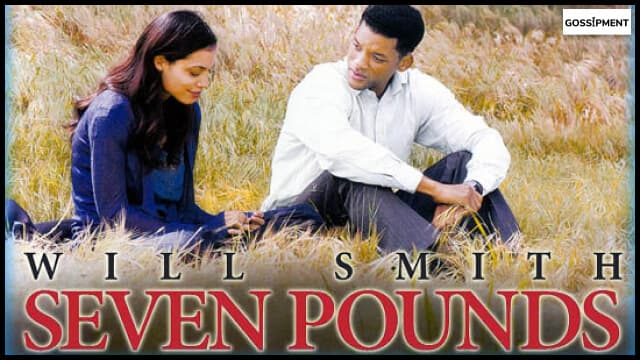 IRS specialist Ben Thomas chooses to offer penance for his wrongdoings by totally changing the existence of seven outsiders who all end up in midlife crises. Ben, a man with a baffling past, attempts to accomplish reclamation by a few pretty unorthodox methods. 
But, shockingly, he experiences passionate feelings for one individual in his attempt to help others, and her confidence will always change his perspective on the world. This is in our opinion one of the best motivational movies of all time. 
10. Life Of Pi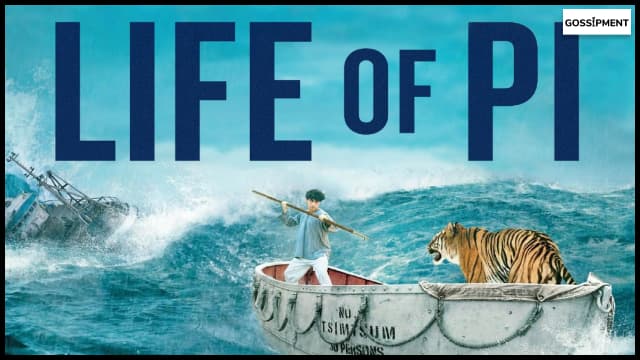 The youthful Pi Patel and his zookeepers choose to pass on India and move to Canada, looking for a better life. As the privately-run company turns out to be a zoo, they take an assortment of creatures on their excursion via ocean to the new world. 
Be that as it may, an unforeseen tempest strikes and sinks their ship. The only survivors are Pi, a couple of creatures, and Richard Parker – a Bengal tiger. Nevertheless, the young fellow encounters a long and experience-filled excursion, during which he turns into a man from a child as he endures whatever destiny tosses in his way. As one of the most acclaimed inspirational movies of all time, this won the hearts of several people at the Oscars. 
Frequently Asked Questions
Q1. Which Is The Most Inspirational Movie?
The Pursuit Of Happiness is one of the most inspirational movies that we have watched so far. 
Q2. What Should I Watch To Get Motivated?
We recommend you watch Whiplash to get motivated in life and start working towards your goal. 
Q3. What Movie Changed Your Life?
In our opinion, Whiplash is a movie that changed our lives. The struggle of the protagonist is something everyone should watch and learn from. 
Q4. What Is The Most Meaningful Movie?
Dead Poets Society is one of the most meaningful movies we have ever watched.
Conclusion
Watching inspirational movies about life can be highly engaging because they motivate you to get up, stand on your own two legs, and do great deeds in life. These ten movies have relatable protagonists who all go through tough phases in life and come up fighting to the top. 
Apart from these outstanding movies, there are also some other inspirational sports movies and inspirational movies for women that you might be interested in. Read our other articles and share them to find other great movies to watch!
Additional Reading: