At different junctures of our lives, we are drawn by ideals. We view them as the stars that guide us and show us a new horizon of thoughts and aspirations and dreams.
The Stars that we idealize are embodiments of hard work, perseverance, and competency…they are Impeccable in their own realm.
Stars, mainly film stars, live their characters in reel life and transport us in their journey of ups and downs in the films.
There we cry at their downfall; laugh at their achievements and cherish their success. We become one with them and start idealizing them …and why not? they are ours….they are of flesh and blood like us and yet they are so different.
So let's take a sneak peek into the life of the iconic actor of Hollywood: Meryl Streep.
Biography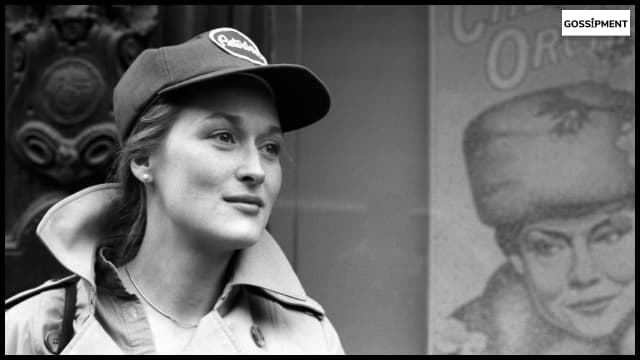 Meryl Streep is one of the greatest in the constellation of Stars in the Galaxy named Hollywood. She is, according to critics, one of the most skillful actors of her generation. She is arguably the best in her class and generation.
Streep is known to have shaped her art in the Anvil of Hollywood and emerged as a great personality. She is widely acclaimed for her masterly technique. 
She has expertise in different dialects and she has the craft to mold herself into the dialect as per plot requirements. Her skills coupled with facial expressions successfully extract the charming lady next door's appearance.
She initiated voice training at the early age of 12 and took to acting during her salad days (right from school days).
She was gaining wide acclaim from people during the stage plays performed by her teams. At that time nobody had the slightest idea that Mary would later turn out to be Meryl Streep.
She graduated in the year 1971 from Vassar College in Poughkeepsie, New York. She earned her degree in drama and costume design.
Subsequently, she enrolled herself at Yale University where she attained a Master of Fine Arts in the year 1975.
Thereafter she moved to New York City to begin a professional career as an actress. Well..how humble a beginning it was !!! a star in its realm was just like one of us.
Steep made her broadway debut in 1975 with Trelawny of the Wells. It earned very little success through the production spark of her acting skills flickered.
But the first real break was in 1975 with the film called Julia (1977). The film, though a fairly successful one. But Merryl Streep, as an actress, was introduced in the film, The Deer Hunter (1978). People saw her ingrained power of screen appearance in that particular year.
Read More About :Top 15 female leaders of all time- 2022 updates
Her Strong Emboldened Character
Over the next decade of her film journey, young Meryl Streep gifted a handful of films to her audience. There she displayed her impeccably stunning acting skills and engaging screen presence.
Her screen presence was getting extremely vigorous, thought-provoking, and contemplating with the passage of time.
Her performance in Kramer vs Kramer (1979), Sophie's Choice, adeptly displayed her prowess as an actor and worked to establish her image in the industry as a strong character actor.
Soon audiences began to search for a serious, contemplative actor…who would portray shades of emotions…enliven lifelike pictures on the screen and their search would go on to end with Meryl Streep's acting.
That's how powerful she was through her films like The French Lieutenant Women. It really was engaging as she played a Victorian woman. This was a well-structured film….a retrospection…a receding into the old days Meryl displayed her acting skills.
Trying For A Change
It is widely accepted that an individual gives her best during the most troubled times. That her method acting, strong character, and Technical capabilities in serious films became a sort of Cliche.
This affected her acceptance before her admirers. She realized that this flow required to be changed rather than redirected.
In order to do so, she played softer characters in Postcards from the Edge ( 1990) and Death Becomes Her (1992). Unfortunately, the films were not really received the way it could have done. 
Thereafter she receded back to dramatic films like The Bridge of the Madison Country (1995), Marvins Room (1996), One True Thing (1997), and Tow Hours (2002).  
In 2003, probably her best time as an actor, she got an unprecedented 13 nominations for a single film Adaptations (2002). It was literally a Vini Vici Vidi for her. She walked the red Carpet to bag the best-supporting Actress.
Post-2005 Till present
Meryl Streep won another Oscar Award in the year 2006 in the film, The Devil Wesway. In another film called Doubt, she paired with Philip Seymour. 
In that film, she played the role of a nun. In her later film, she became immensely popular and finally went on to receive critical acclaim in Golden Globe Awards. She received the award for the film Julie and Julia (2009).
This film was responsible for not only the award but also her 16th Oscar Nomination.
Later Movies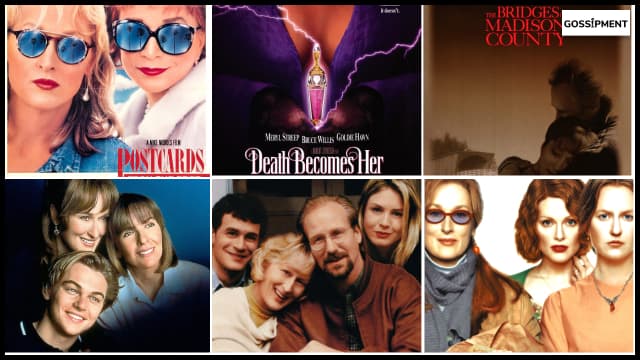 In the year 2014, she appeared as a dispassionate Leader in the film The Giver. The film was based on the novel for young leaders by Lois Lowry.
Stream delivers sympathetic performances in Florence Foster Jenkins (2016). This Won her 20th Oscar nomination.
She was seen last in Let Them All Talk. This very film is an American Comedy-Drama directed by Steven Soderbergh. If you look at the career graph of Meryl Streep 2021, Don't Look Up was a pretty great movie where this legendary actor has been in.
With the passage of time she played different shades of characters. It established rather vindicated her versatility as an actor.
People will cherish Meryl Streep movies, for their sheer artistic quality and contemplative emotional portrayal.
Know About Top 10 Inspirational Movies That Will Change Your Life
Do You Know How Old Is Meryl Streep??
Meryl Streep was born on 22nd June 1949 in New Jersey, USA. Her Birth name is Mary Louise Streep.
This was later clipped to Meryl Streep. So what is Meryl Streep age? 
This means Meryl Streep is now aged around 73.
Height
The height of Meryl Streep in 172 if measured in Centimetres. If measured in metres her height is 1.72 Metres.
This means her height is 5 foot 3 inches. This comes under short height so far as the average American and Hollywood standard is.
Therefore one could infer from this that you don't need to have a great presence with a stunning height of 5 feet 8 inches or 5 feet 9 inches.
If you are good at your art then height is not really the greatest determiner of success.
Rumors
That Meryl Streep is the greatest actor of her generation is not really accepted by all. One of the actors Sharon Stone warned against the idolization of a three-time Oscar awardee. This is also gossip.
There are other actors that do not really accept her acting prowess to be superior. This denotes, she is overhyped (according to her naysayers).
Family Life
The name of the Father of Meryl Streep is Harry William Streep Jr. Her mother's name is Mary Wolf Wilkinson. She has two brothers and they are Harry Streep III and Dana Streep.
1 What Is Meryl Streep's Most Famous Role?
Sophie's Choice is a 1982 psychological drama where Meryl Streep played the lead role of Sophie and till date it is considered her best performance. Not only this role is Streep's best performance but also it is considered one of the most classic performances of all time.
2 Is Meryl Streep Rich?
Of course she is rich. According to sources her net worth stands at $160 million. She is one of the best actresses who has set foot in it all starting from theatre, to television to film industry.
3 What Is Meryl Streep's Real Name?
Meryl Streep's real name is Marie Louise Streep. She is famously known for her acting skills but her subtly expressive face, her work with dialects and her masterly techniques in going the extra mile in what she does has set her apart from any of her counterparts.
Conclusion
This could therefore be concluded that you need to have immense talent to shine on any stage. If you are not really talented enough, you will have to be extremely hard working.
Meryl Streep is and will be one of the brightest stars to shine in the Galaxy. It could be also understood that we could know quite a lot from this very experience and shine in our own lives.
Read More Celebrities Biography…