Who Is Mindy Kaling's Husband? The Question, Nobody, Ever Asks!
Celebrities●0 min read●
We think that we keep talking about Mindy Kaling and all the successful shows she is associated with in her career. If you google 'Mindy Kaling husband,' you will find B.J. Novak's name popping up. Interestingly, the two dated until they did not, but to date, they remain so close that everyone basically wants them to get married already.
When Kaling's collection of essays 'Nothing Like I Imagined (Except for Sometimes),' came out on Amazon, the world got the opportunity to read about how Novak is relatively more social than Kaling and knows how to push all her buttons – but obviously in the best way.
The Mindy Kaling Husband Mystery: Things You Need To Know!
Since the time 'The Office' was a thing, BJ Novak and Mindy Kaling have been friends, romantic partners, and coworkers. Kaling mentioned that their relationship is kinda romantically charged, but that does not mean they will actually date again.
Moreover, Novak is also the godfather of Mindy's daughter!
Instead of wasting time on 'who is Mindy Kaling husband,' let's check out the relationship timeline of Mindy Kaling and BJ Novak.
2004: Mindy Kaling and B.J. Novak Meet
Did you just google 'Mindy Kaling husband in real life'? Then stop and stay tuned with us!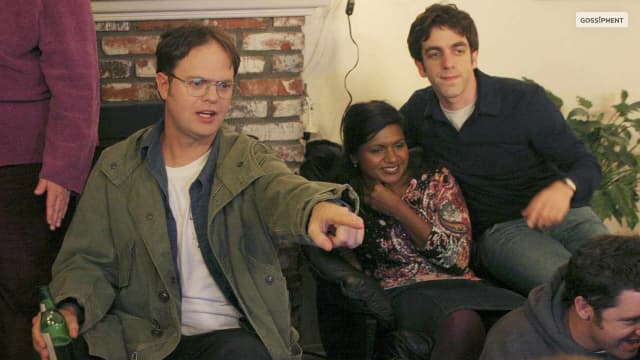 So, Novak and Kaling first met while they were writing and filming The Office way back in 2004 – they were only 24 during this time. During this time, they were playing Kelly Kapoor and Ryan Howard onscreen in an on-and-off quasi-relationship as their respective characters.
In 2012, Novak even told Vulturein,
"We were never really dating, we were never really not dating. We didn't know. No one knew. All you'd know for sure was that you'd always find one of us next to the other, even if we weren't getting along."
During this time, Novak also mentioned that both their characters started dating much before they even did and that Ryan, as well as Kelly's ups as well as downs, were all inspired by their personal arguments.
Kelly also spoke about Novak in her essay collection on Amazon.
"He is my genuine best friend and actually pretty in touch with his feminine side, but he would never do any of that stuff. B.J. doesn't have much social anxiety (I'll get into that later), and he'd rather die than ride in a white limo, but for some reason, he's the person who gets me the most."
2004 – 2013: Mindy Kaling And B.J. Novak Start Spending Time On The Set Of The Office
The internet must be a wild place – people keep looking up stuff like 'Mindy Kaling husband, BJ Novak' when the pair is not even married.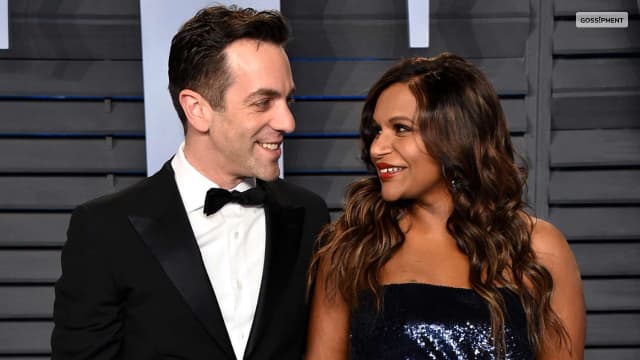 In fact, in 2016, Novak did recall to The Guardian how he got trolled by Kaling on the sets of The Office. He said,
"She would lie to me. She would makeup these – just out of noplace – purposeless lies that I believed, like saying that Allison Jones, the casting director of The Office, was also an actress who had been the third lead in Cold Mountain. And so I just thought that."
2013: B.J. Novak And Mindy Kaling Starts Working On The Mindy Project And Attend Met Gala Together
While the world kept obsessing about topics like 'B J Novak wife' or even 'Mindy Kaling husband 2021,' Novak and Kaling started working on another project in 2013. Novak was the consulting producer on The Mindy Project – he even made a guest appearance where he dated Kaling briefly.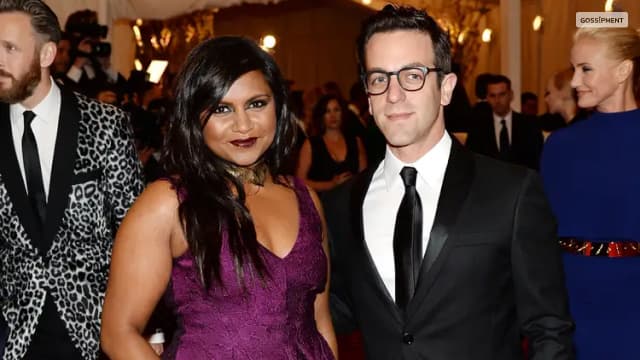 During this time, Novak spoke to Entertainment Weekly and mentioned,
"I don't know that it's a direct analogy, but it's definitely inspired by our relationship. We are pretty inseparable best friends with a lot of chemistry ourselves, and we're not dating. Whenever we date anyone else, I think there's a period where the person is very skeptical of our friendship: 'Everyone seems to think you two might be a couple, and I don't mean to get in the way. Are you sure you're not dating? Are you sure you're not going to end up dating?' It's such a common thing to have that platonic best friend that becomes a little weird when you start dating someone."
This was also the year when Kaling and Novak made a joint appearance at Met Gala. Kaling spoke to US Weekly about her date to the gala, "This is embarrassing, but I'm a really impatient person. I had my hair and makeup done, and I had my pal BJ deejaying. He's my date tonight. We were listening to Nirvana, and we drank a little."
2014: Kaling Reveals That Novak Dumped Her
During an interview in 2014 on The Howard Stern Show, Mindy opened up about how Novak dumped her when they were only 24. She said, "It was years and years ago that that breakup happened. I was so sad, not angry, sad."
When asked about whether or not she would have gotten hitched with Novak at the time, she replied, "At the time? Yeah. I was 24. For the record, if anyone asked me to marry them, I would have said yes."
In spite of saying the same, Kaling insisted that a romantic reunion is not on the cards and said, "I love him, and I think he's a great person, but I'm not holding a candle for B.J."
2019: Mindy Kaling Reveals That She And Novak Won't Reunite Romantically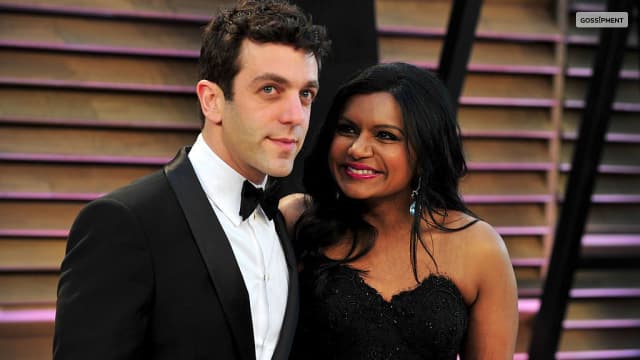 In 2019, Kaling openly said how she and Novak wouldn't reunite romantically again in spite of being really close to each other. She told CBS Sunday Morning,
"I've known [Novak] for 16 years. We met each other when we were 24, and we're about to be 40. Anyone who's known each other for that long … I think it's nice; I like it when people think it's more romantic or sparkly or interesting than it is. Even though that's less of a sexy characterization of our relationship, I think it's a deeper and a closer one. We do spend a lot of time together, and it's a great blessing in my life."
2022: Mindy Kaling And B.J. Novak Present Award Together At Primetime Emmys
Last year, B.J. Novak and Mindy Kaling walked the red carpet for the Prime time Emmys together, giving us hope that the pair are finally turning their friendship into a relationship. Perhaps one of the biggest questions that popped up during this time was, 'Who is the baby daddy of Mindy Kaling?' – is it Novak?
The pair did talk about their 'complicated' relationship status and gave the press absolutely zero confirmation.
And It's A Wrap!
Instead of asking Google about 'Mindy Kaling husband' again, next time, try to ask other stuff about Kaling, like 'Mindy Kaling ex husband' – because Novak and Kaling are 'just friends,' or so they are saying. If you need tea on Kaling, then those are the questions to ask – just saying!
And that kinda makes us sad because we have shipped them for years. So, why not date already? Tell us what your thoughts on Kaling's relationship with Novak are – feel free to share your thoughts, opinions, and stories related to Novak and Kaling in the comments below.
Have you read these?
👉 Who Is Diane Plese? Why Did She And Robert Herjavec Split Up?
👉 Who Is The Most Handsome Man In The World? Answering The Impossible!
👉 The Inventing Anna Cast: The Characters That Were Based On The True Story!