Selena Gomez And Hailey Bieber: A Complete Timeline Of Their TikTok Drama
Celebrities●0 min read●
It seems like all everyone is talking about is the ongoing drama between Hailey Bieber and Selena Gomez. It seemed like when Selena and Hailey were photographed together hugging, but no… the drama between these two ladies doesn't seem to end at all.
At the beginning of February, a TikTok drama between Selena, Hailey, and their fans. So it all unfolded when Selena was photographed by the paparazzi when she was on vacation.
She looked gorgeous in a swimsuit, showing her gorgeous curves, but the internet was very toxic and came at her body shaming her. And that is when Hailey Beiber, Kendall Jenner, and Justine Skye did a TikTok video, and fans thought it was a shading Selena. That is when they got the nickname "Mean Girls."
But let's not jump ahead, stay tuned as here at Gossipment, we show you the whole timeline of the never-ending feud between Selena Gomez and Hailey Bieber. So keep on scrolling to find out who said what and to whom.
March 24, 2023: Selena speaks on Hailey's behalf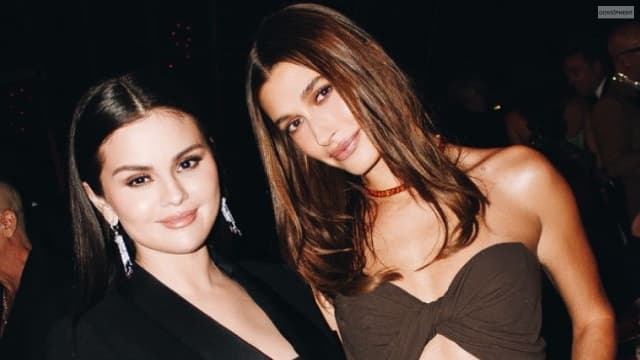 Selena Gomez spoke out and asked fans to stop bullying and harassing Hailey Bieber in an Instagram Story she wrote.
"Hailey Bieber reached out to me and let me know that she has been receiving death threats and such hateful negativity. This isn't what I stand for. No one should have to experience hate or bullying. I've always advocated for kindness and really want this all to stop." She ended her message with a red heart emoji.
March 15, 2023: Source said about Justine's true feelings
With the ongoing TikTok drama, a source was asked about how Justin and Hailey were feeling about all this.
The source said,
"Hailey and Justin are doing fine. They don't want to continually deal with the repetitive, ongoing former relationship drama. They are just taking things day by day and don't want this to be something that impacts them negatively. Justin knows that speaking publicly about it will only amplify the situation and bring more attention to it, so they have been supporting each other privately."
March 4, 2023: Fans think Justin was unhappy on his birthday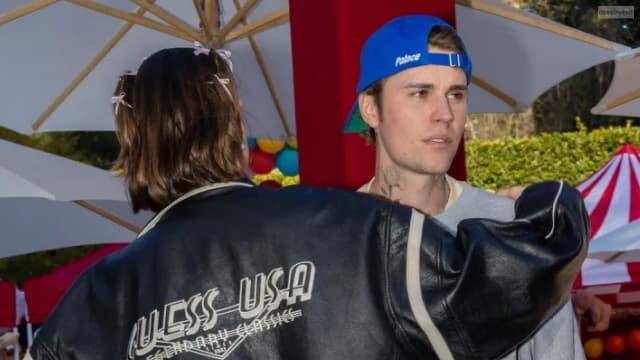 Hailey Beiber shared a few pics of Justin's birthday party on her Instagram. The comment section was full of people saying that Justin seemed unhappy in all the pictures with Hailey.
While on her TikTok, Selena uploaded a beautiful makeup tutorial. She commented on the post, saying,
"Thank you and love you all so much. I'm deeply grateful for each and every one of you humans. You make me unbelievably happy."
She again commented,
"Please, please be kinder and consider others' mental health. My heart has been heavy, and I only want good for everyone."
Selena Gomez shares new message to fans on TikTok:

"Please, please be kinder and consider others mental health. My heart has been heavy and I only want good for everyone. All my love" pic.twitter.com/eMQ8J2UdlI

— Pop Base (@PopBase) March 6, 2023
March 2, 2023: Kylie's Ex-Best Friend Jordyn Woods supports Rare Beauty
Kylie Jenner's ex-best friend Jordyn Woods uploaded a video on Snapchat, where she was using the latest Rare Beauty lip liner. She even captioned the video, "Love this lip liner."
With this subtle video, it was quite clear who Jordyn Woods was supporting. This was a straight dig at Kylie's company Kylie Cosmetics, since they are famous for their lip kits as well.
March 1, 2023: Hailey Celebrates Justin's Birthday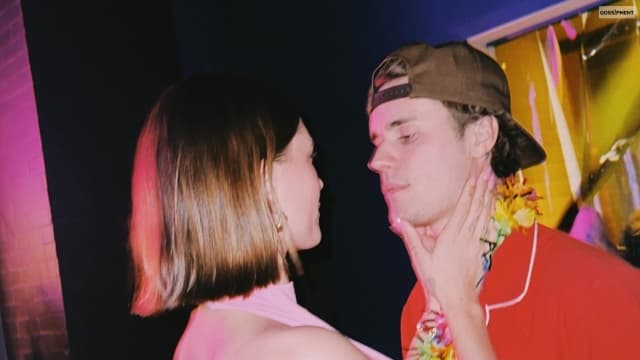 Hailey posted a beautiful series of pictures on her husband Justin's birthday. But since she didn't turn off the comments, the comment section was full of negative comments.
While this was going on, Buzzfeed reported that Hailey Beiber lost about 1 million Instagram followers. Ellle.com also reported that Kylie Jenner also lost about 500,000 followers, while Selena Gomez gained about 10.5 million new followers, making her the most followed woman on Instagram.
You might be wondering what Selena was doing in the meantime, well, she went fishing with her sister Grace.
February 27, 2023: Hailey being shady with the "calm down" song without Selena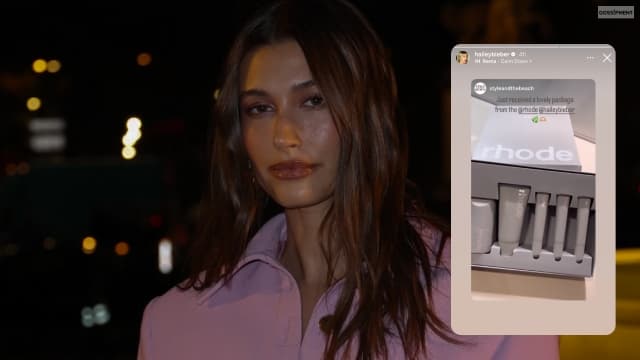 A few days later, while Selena was taking a break from TikTok, Hailey posted an Instagram story that had the "Calm Down" song by Rema.
But fans noticed that Hailey chose the version of the song that didn't have Selena's vocals. Although she shouldn't be blamed for this as much since Hailey just shared the post that had the song already.
Hailey Bieber is being accused of shading Selena Gomez again by posting Instagram story with the solo version of "Calm Down" without Selena Gomez. pic.twitter.com/jJbQPVj2qj

— Pop Crave (@PopCrave) February 27, 2023
February 23, 2023: Selena comments on several TikTok about Hailey
Selena was busy commenting all over TikTok in support of Hailey Bieber. But that is when an old video of Hailey reemerged that showed Hailey mocking and showing distaste for Taylor Swift's music, to this video, Selena commented,
"So sorry, my best friend is and continues to be one of the best in the game."
Selena Gomez responds to resurfaced video of Hailey Bieber shading Taylor Swift:

"So sorry, my best friend is and continues to be one of the best in the game." pic.twitter.com/4JzRx25t3V

— Pop Base (@PopBase) February 23, 2023
Gomez was seen commenting on positive fan comments on TikTok, but that was before she disabled TikTok for a while, not before going live and saying this,
"I'm very happy, I'm so blessed, I have the best friends, the best fans in the whole world, and I just couldn't be happier. And I'm good, I love the way I am. I don't care, I'm big, I'm not – I don't care. I love who I am. And yeah, I'm gonna be taking a second from social media because this is a little silly. And I'm 30, I'm too old for this, so. But I love you guys so much! And I will see you guys sooner than later. I just…I'm just gonna take a break from everything."
Selena Gomez announces she's taking a break from social media:

"I'm gonna be taking a second from social media cause this is a little silly and I'm 30, I'm too old for this." pic.twitter.com/LxWbSpxThj

— Pop Base (@PopBase) February 23, 2023
February 22, 2023: Kylie shades Selena, and she shuts it down
Selena Gomez posted a series of posts on TikTok and on Instagram using Bella Hadid's filter, showing some love for the model. Then she pointed out that she
"accidentally over-laminated her eyebrows." Simple enough, don't you think?
Then around the same time, Kylie Jenner joined the "Mean girl" scenario and posted Instagram stories of herself, and on her eyebrow, it was written, "This was an accident?"
Next, she went on to video called Hailey Bieber. Kylie two a screen grab of the two of them showing their eyebrows. Fans were quick to point out that the pictures were too obvious to be proven broken.
Although the two ladies commented in favor of each other, Kylie said,
"This is reaching. No shade towards Selena ever, and I didn't see her eyebrow posts! U guys are making something out of nothing. This is silly."
To this, Selena replied,
"Agreed. It's all unnecessary. I'm a fan of Kylie." Although the two ladies commented on these things, the fans are not buying any of it.
February 15, 2023: Selena's only on TikTok, quitting other platforms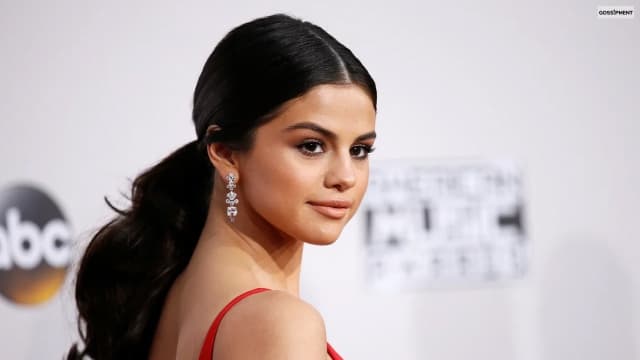 Selena talks with Vanity Fair about the constant Justin and Hailey Bieber comments, she said in the interview.
"I never got the chance to go to an actual high school., The world was my high school for the longest time, and I started getting inundated with information that I didn't want. I went through a hard time in a breakup, and I didn't want to see any of the (feedback) – not necessarily about the relationship, but the opinions of me versus (someone) else. There'd be thousands of really nice comments, but my mind goes straight to the mean ones."
"People can call me ugly or stupid, and I'm like, whatever. But these people get detailed, They write paragraphs that are so specific and mean. I would constantly be crying. I constantly had anxiety… I couldn't do it anymore. It was a waste of my time."
"The only thing I have on my phone is TikTok because I find it to be a little hostile. There are wonderful things about social media – connecting with fans and seeing how happy and excited they are and their stories. But usually, that's filtered through (for me now). I created a system. Everything I do I send to my assistant who posts them. As far as comments, my team will put together a few things that are encouraging."
February 9, 2023: Hailey is shady with "God's timing is always right" TikTok, While Selena gets body shamed
The Selenators were quick to point out that Hailey made a TikTok video along with Kendall Jenner and Justine Skye. The trio lip-synced to the sound,
"And I'm not saying she deserved it, but God's timing is always right."
The trio uploaded this video just when Selena was body shamed for her pics when she was vacationing. The timing of the video is too suspicious, and even more since Hailey deleted it soon after.
Then from her own account, Selena commented from all the backslashes,
"It's ok! I don't let these things get me down! Be nice to everyone! X."
Wrapping Up!
Well, that was all that you needed to know about the whole drama surrounding Selena Gomez and Hailey Bieber and the TikTok drama that followed them.
Surely it would take a minute for you to understand all the things that went down. So if you think you got all the tea you were looking for, then give us a like and comment down below.
Read Also:
◼ The Justin Bieber Selena Gomez Story: Going Back In Time!
◼ Will Smith Jada Pinkett Smith: A Complete Relationship Timeline
◼ Isla Atkinson: The Woman Who Made The Iconic Mr. Beans Retire(?)