Will Smith Jada Pinkett Smith: A Complete Relationship Timeline
Celebrities●0 min read●
When we talk about the relationship and marriage of Will Smith Jada Pinkett Smith's relationship, there is nothing much to say other than Dramatic!!
From being one of the long-lasting couples in Hollywood to having extramarital affairs relationships to an "open marriage," and swinger speculations… Yikes!! Actor Will Smith Jada Pinkett Smith fell in love all over again.
Most of you were not even born when their relationship started, so to help you guys catch up, here is a complete timeline of Will Smith Jada Pinkett Smith's relationship.
1994
Back when Will was the Fresh Prince of Bel-Air and was married to Sheree Zampino, and already had a son Trey Smith, that was when he met Jada.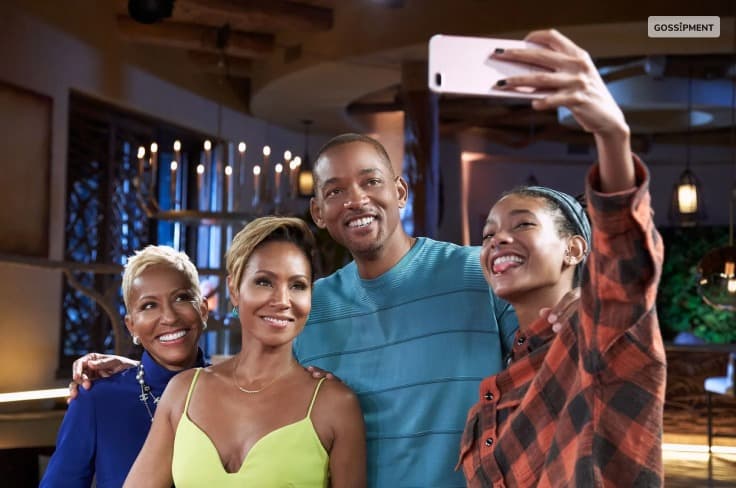 1995
After his and Zampino's divorce was finalized, Will called up Jada and asked her if she was seeing anyone; after she answered no, Will said, "Cool. You're seeing me now." That is way too straightforward. What do you think?
New Year's Eve, 1997
Will and Jada finally got married while she was already pregnant with their son Jaden. Talking about their marriage, Jada said, "I never wanted to get married. But my mother was like, 'You have to get married- she's so old school – and Will wanted a family. So I said, Alright, – maybe it's something I should do."
Read more: Kendall Jenner, Devin Booker: A Complete Relationship Timeline
1998
The newly married couple welcomed their son Jaden in July 1998. Jaden later starred in movies like After Earth and The pursuit of Happiness alongside his father.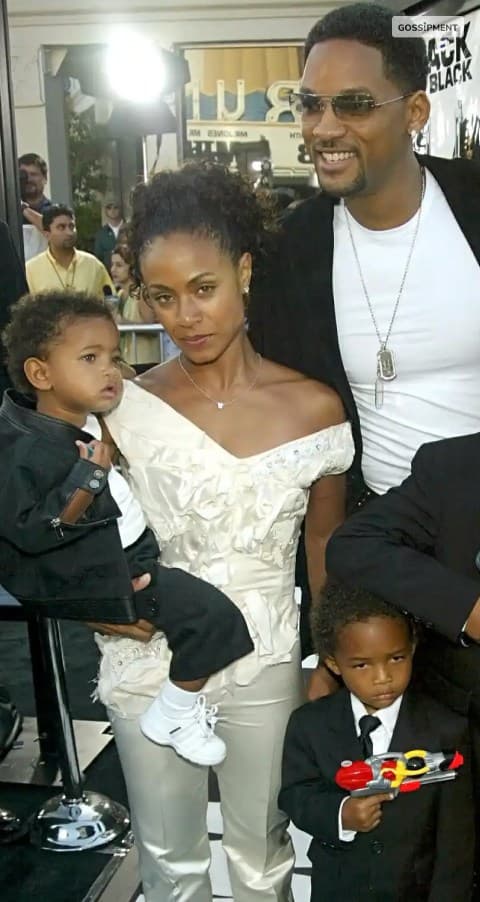 2000
The couple welcomed their daughter Willow in October. She grew up to become a singer after she grew up and cohosted the Red Table Talk alongside her mother.
August 23, 2011
After rumors started circulating about Jada Pinkett Smith affair with Marc Anthony, Will and Jada released a joint statement to People stating, "Although we are reluctant to respond to these types of press reports, the rumors circulating about our relationship are completely false. We are still together, our marriage is intact." 
A representative of Jada said, "All the rumors regarding Marc Anthony and Jada are false. Completely untrue. As for (the reports of a split between) Will and Jada, I'm not commenting on their personal life."
August 14, 2013
Ahh..Yes…that fateful day when Jada turned on Facebook and clarified comments saying that Will and Jada have an open marriage. She basically said, "Will could do whatever he wants."
Her statement, "Here is how I will change my statement… Will and I BOTH can do WHATEVER we want, because we TRUST each other to do so. This does NOT mean we have an open relationship… this means we have a GROWN one."
June 3, 2015
In an interview with Howard Stern, Jada said, "I'm not the kind of woman that believes that a man's not ganna be attracted to other women. It's just not realistic. And just because your man is attracted to another woman doesn't mean he does't love you. And it doesn't mean he's gonna act on it."
August 3, 2015
Surrounded by yet another divorce rumors, Will came to Facebook to clarify the separation rumors, "Under normal circumstances, I don't usually respond to foolishness. But so many people have extended me their 'deepest condolences that I figured – 'What the hell… I can be foolish too!' So, in the interest of redundant, repetitious, over & over-again-ness.. Jada and I are… NOT GETTING A DIVORCE!!!!!!!!!!!! I promise you all – if I ever decide to divorce my Queen – I SWEAR I'll tell you myself! #Dumb People should have to wear Scarlet D's."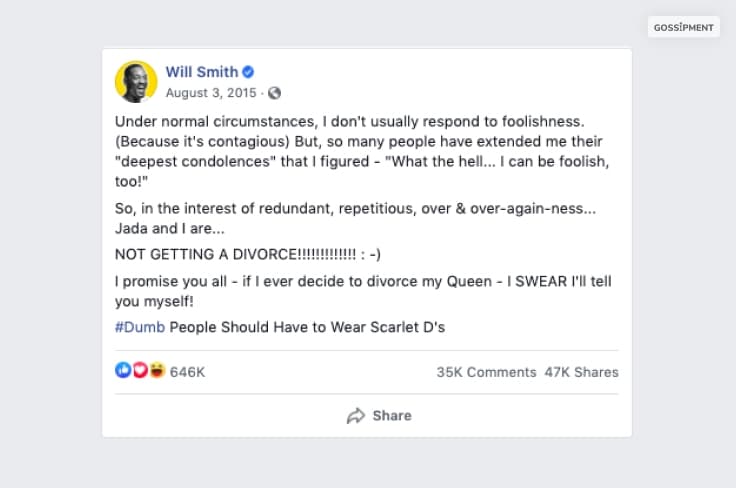 At the same time, Jada Tweeted, "My king has spoken."
My king has spoken.

— Jada Pinkett Smith (@jadapsmith) August 3, 2015
Is this a good time to say that the same year Jada was introduced to August Alsina?
June 25, 2017
August Alsina and Jada Pinkett attended 2017 BET awards together, looking all cozy.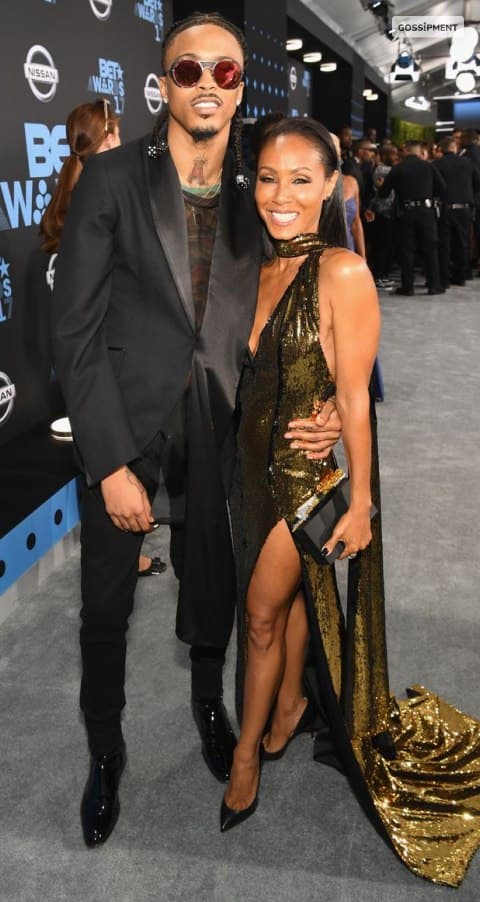 July 21, 2017
Jada came to the Watch What Happens Live and spoke up about the rumors about her and Will being Swingers, to this, she said, "That's the craziest one. It's constant. And I'm like, yo, I wish. I wish."
2018
The Oscar nominee explained why they do not refer to each other as 'married' anymore, saying, "We refer to ourselves as life partners, where you get into that space where you realize you are literally with somebody for the rest of your life. There's no deal breakers. There's nothing she could do – ever. Nothing that would break our relationship. She has my support till death, and it feels so good to get that space."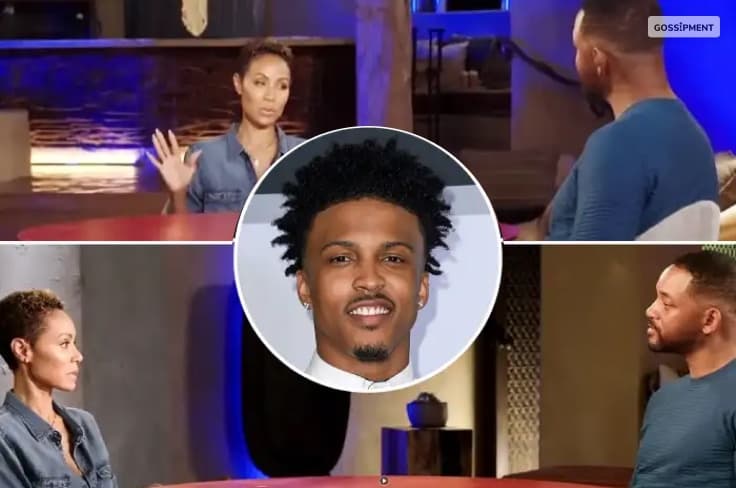 June 30, 2020
In an interview with Angela Yee, singer August Alsina said that Jada was still married while the both of them dated each other and that they had an open marriage during that time. 
He said, "I actually sat down with Will and had a conversation due to the transformation from their marriage to life partnership that they've spoken on several times and it not involving romanticism." He also added, "I totally gave myself to that relationship for years of my life and iI truly and really, really deeply loved and have a ton of love for her."
Read more: Kourtney And Travis: A Complete Relationship Timeline
July 10, 2020
Jada Pinkett Smith affair with August Alsina was finally confirmed when Will Smith Jada Pinkett Smith sat opposite each on her show Red Table Talk. There she confirmed having a relationship with Alsina.
Will said, "We decided that we were going to separate for a period of time and you go figure out how to make yourself happy and I'll figure out how to make myself happy," 
Then Jada added to this, "From there, as time went on, I got into a different kind of entanglement with August… Yes, it was a relationship, absolutely." She further added on August's "giving permission" statement, "One thing I want to clean up…about you giving 'permission,' which is … the only person that can give permission in that circumstances is myself."
July 13, 2020
According to US Weekly, "The Smiths as a family are really glad they addressed this and put everything ou in the open. Will Smith Jaa Pinkett Smith, at the end, are like a normal couple who just happen to be glorified because they're famous. They have fought. They have reconciled. At the end of the day they do love each other."
October 27, 2021
Jada addressed everything from sex to desires in the bedroom on Red Table Talk. She said, "It's hard… That thing Will and I talk about a lot in the journey. We started in this at a very young age, 22 years old… I think you expect your partner to know- especially when it comes to sex. It's like, 'Well, if you love me, you should know. If you love me, you should read my mind.' That's a huge pitfall."
November 9, 2021
Will Smith's biography came out, which had everything from his relationship arc, and how they started having issues in their relationship.
November 10, 2021
In an interview with Oprah, Will and Jada talked about everything from his memoir to his phrase, "loving freedom."
To this, the actor replied, "You love in freedom with everybody except your partner. I think the difficulty that people have and difficulty in discussing it is people only think in terms of sex."
February 27, 2022
They attended the SAG Awards together and talked to Lavern Cox the host of the red carpet there. 
Jada pinkett Smith says she's DONE with entanglements during her interview at the #SagAwards w/ Will Smith pic.twitter.com/kfiAnzCbWl

— 2Cool2Blog (@2Cool2BlogTV) February 28, 2022
March 13, 2022
While talking with Gayle King on CBS, Will Smith shut down any cheating speculations and rumors, saying, "Never. There's never been infidelity in our marriage… And we have never surprised one another with anything ever… I have decided that chatter about my life can be of benefit to people. I think that chatter is the first stage to having a real conversation and being able to truly explore if some of the things in your heart are loving or poisonous."
March 27, 2022
The infamous Oscar moment!!! The night started off great for Will Smith Jada Pinkett Smith as they shone on the red carpet.
But things got super awkward when the presenter of the night, Chris Rock, joked saying "Jada looks like the star of G.I. Jane 2." This was in reference to Jada losing her hair since having a hair loss problem.
Will didn't think the joke was funny and went straight up to Rock and smacked him on stage, and said, "Keep my wife's name out of your fucking mouth."
Will Smith was not happy with Chris Rock #Oscars pic.twitter.com/Fjhpeooxs7

— philip lewis (@Phil_Lewis_) March 28, 2022
Read more: Travis Scott, Kylie Jenner: A Complete Relationship Timeline
April 4, 2022
After things took a turn after the "smacking Oscar," sources said, It was in the heat of the moment, and it was him overreacting. He knows that she knows that. They're in agreement that he overreacted.
The source continued, "Jada is not one of these women that needs protecting. He didn't need to do what he did, she didn't need protecting. She didn't need protecting. She's not a wallflower. She's a strong woman, an opinionated woman, and she can fight her own battles. But she will stand by him."
Will Smith even issue a public apology to The Academy as well as Chris Rock.
April 5, 2022
After the Oscar moment, a source said, "Will and Jada stick together through thick and thin because they have been through a lot together, and that is just another battle for them."
August 13, 2022
After the unfortunate event at the Oscars, Will Smith Jada Pinkett Smith was spotted while walking out of Nobu, Malibu, California. 
Wrapping Up!
If you feel you are now well-informed about the relationship timeline of Will Smith Jada Pinkett Smith, then great. Now hopefully, you can keep up with two by yourself. So if you think this article was helpful, then leave a like and comment down below.
Read Also: