Simone Ashley: Breaking Barriers As A South Asian Actress In Hollywood
Celebrities●0 min read●
In the second season of Bridgerton, Edwina Sharma became the unexpected diamond of the season. Still, it was her big sister Kate Sharma, aka Simone Ashley, who became the star of the season and of the show.
The actress is classically trained. After doing small roles in movies and tv series, then she found her big break with a recurring character in Netflix's Sex Education in 2021. Then she got worldwide recognition with yet another hit Netflix show, Bridgerton.
The show's second season is based on the novel, Bridgerton series, The Viscount Who Loved Me, by Julia Quinn. Simone Ashley is now gearing up for the third season of the hit Netflix series.
Bridgerton Breaks The Century-Old Bollywood Stereotype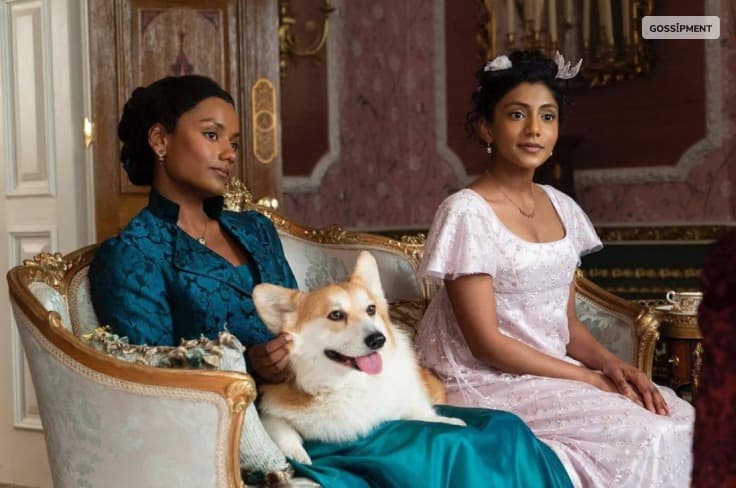 ✔ "Netflix is providing a lesson to Bollywood about representation by casting 'smart, sassy and passionate' actresses of South Asian descent in lead roles."
✔ "By casting under-represented woman, Bollywood can provide visual change in a society and culture that has a preference for light skin female roles."
When it comes to female representation in Netflix's Bridgerton, it had a head start even ahead of Bollywood as well. You might be asking me, how is that possible, the reason being.
The Bollywood film industry still doesn't cast dark-skinned actresses in the lead role in their movies. The questions of "Will the audience accept her?" and "Exactly how dark should her skin be?" is real concern for them still.
But on the other hand, in one of the biggest series on Netflix worldwide, Bridgerton cast two Indian-origin actresses in the lead roles. These dark-skinned lead actresses in a romantic series which is still unthinkable in Indian films, especially in Bollywood.
Here is what Simone Ashley had to say about her role in the show,
"I was so happy to get a role with such incredible material. It was a privilege to tell such a complex and beautiful love story, but also to represent the Indian community through the eyes of an Indian woman with South Indian Tamilian heritage was equally rewarding. The idea was to break that barrier of colourism that we do see on screen.

Although, the second part wasn't really at the forefront of my mind. I think I believe being on set and achieving goals within my career and achieving success in my career is a political statement in itself. Yes, proving that anyone can really do anything that they want and choose any career path that they want. I am very grateful for Shondaland, particularly for encouraging diversity in their writer's room, where the idea of the female lead to be South Indian was born."
What The Audience Have To Say?
🔊 Sonali Maken, Social Media Manager in New Delhi, said,
"For once, Indian women in Bridgerton are shown not just in the lead as the main romantic interest, but they are shown as beautiful, desirable, and sexy. I was so relieved to see smart, sassy, passionate women."
🔊 Poorna Bell said,
"In the solar system of love and romance, whether in the playground or on television, brown girls and women are not taught to see ourselves as the star. We are asteroids, moon at best; supporting characters who are rarely the focal point of admiration and desire."
🔊 Film Director Nitin Tej Ahuja said,
"The fact remains, though, that audiences for shows on streaming platforms cannot match the mass audience of Hindi commercial films. It's there that millions of dark South Asian women need to see someone in a lead role who looks like them to smash the barrier. More than any foreign film and TV series, it's the commercial success of a mainstream film for a mass Indian audience that will really open doors – whether it is a dark-skinned actress or any under-represented group. Once a hit has happened, it will never be the same again."
🔊 TV and film producer Pritish Nandy said,
"Streaming platforms such as Netflix and Amazon Prime might find it easier to take risks in casting than established directors in Bollywood who are confined by the limits of society and culture that still undervalues dark skin. Young men in the age of the metaverse still insist on fair brides. There is no dispute that a change is happening. Mindy Kaling's Netflix hit, Never Have I Ever, featured Maitreyi Ramakrishnan, a Sri Lankan Tamil girl, a the protagonist."
To Hold The Door Open And Make Space For More South Asian Women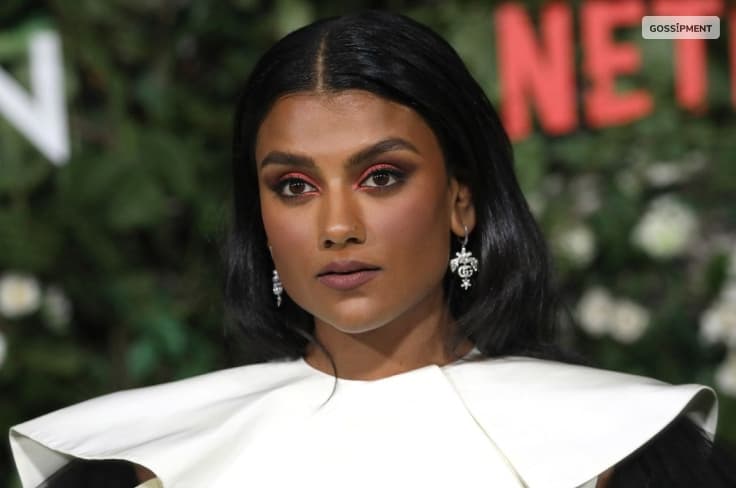 In an interview with Elle Magazine, Simone Ashley was asked how she holds the door open and makes space for more South Asian women. To which she said:
"My stylist Rebecca always says we have fingers, not wands. And sometimes, in this industry, I think a lot of people feel we can wave a magic wand and the perfect project will come in front of us, I don't think that's the case. I also want to create other opportunities for other South Asian women and women from a variety of different heritage. I constantly want to keep the ball rolling and keep myself creatively inspired and busy. If there's anything that I can share with women, especially South Indian women, you know, is to really own your own voice and to share that with others and to not be afraid of it. Otherwise, no one's going to do it for you at the end of the day."
Wrapping Up!
To wrap up, it is an ongoing conversation about the proper representation of Indian actors and actresses and not typecasting them to a certain role. Indian-origin actresses like Simone Ashley and Charithra Chandran are an example of breaking this stereotype.
Though in Hollywood movies, the change is showing but in century-old Bollywood, still fair-skinned actresses are preferred over dark-skinned Indians. So it is tough to say when the change will be seen in Bollywood, but they should change themselves fast. Now if you liked this article, then give this article a like and comment down below on what you think about the Indian representation.
Read Also:
◼ 10 Sexiest And Hottest Actresses In The World
◼ 10 Most Beautiful South Indian Actresses Of All Time