Bridgerton Season 3: News, Release Date, Cast, And Trailer
Web Series●0 min read●
Bridgerton season 3 is on its way officially, and there is so much to be excited about. The second 2 of this romantic period drama dropped on Netflix over a year ago in March. And while we continue to obsess over Anthony Bridgerton (played by Jonathan Bailey) and Kate Sharma's (played by Simone Ashley) story, soon there will be one more Regency couple to obsess over: Colin and Penelope!
Bela Bajaria, the VP of Netflix's Global TC, spoke about the show's popularity in a statement to Elle Magazine when the third and fourth seasons were announced,
"Bridgerton swept us off our feet. The creative team, led by Shonda, knew the material and delivered a beautiful, emotional, romantic drama for our members. They have some exciting plans for the future, and we think audiences will continue to swoon for this show. We're planning to be in the Bridgerton business for a long time to come."
The second season finale brought marital bliss for Kate and Anthony but unexpected stinging deception for Lady Whistledown, A.K.A Penelope Featherington (played by Nicola Coughlan), and her closest friend, Eloise Bridgerton (played by Claudia Jessie).
Here's all we know about the much-anticipated third season of Bridegrton – from a potential release date to casting and season 3 plotline, stay tuned to find out more.
FYI, Here's Some Information About Bridgerton:
Bridgerton is based on a comprehensive series of eight different novels and several epilogues written by the talented Julia Quinn. The series was then adapted by Shondaland Productions, led by Shonda Rhimes, for streaming giant Netflix.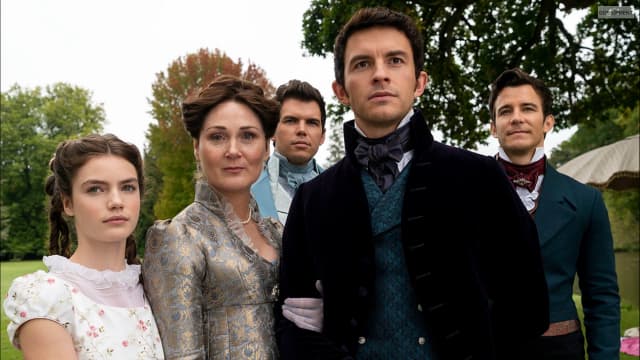 The series follows a family (Bridgertons) comprising the recently widowed matriarchal figure, Violet (played by Ruth Gemmell), and her right children on their journey to find the 'perfect match' in the high society of Regency England.
Bridgerton Season 1 premiered on Christmas 2020 and ended up breaking the viewing records of Netflix – the plot followed the eldest Bridgerton child Daphne (played by Phoebe Dynevor), as she starts searching for the perfect husband, but ultimately finding love in the unexpected but dashing Duke of Hastings, Simon Basset (played by Regé-Jean Page).
Bridgerton Season 2 then focused on the second Bridgerton child, Anthony. Anthony and Kate's love story is the classic enemies-to-lovers story, and it only made expectations for season 3 rise.
The third season of the hit show will focus on the third Bridgerton child, Colin, as he figures out his feelings for Penelope, our dearest Lady Whistledown.
Bridgerton Season 3: What Do We Know So Far?
Bridgerton season 3 is officially almost here – what do we know so far? Without wasting any time, scroll down to find out what we know so far about the third season of this hit venture on Netflix!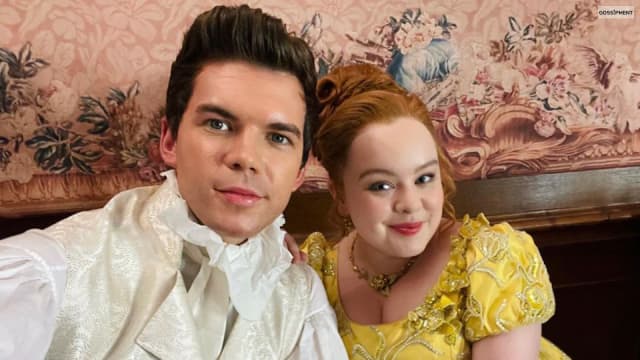 Is There A Bridgerton Season 3 Trailer?
Sadly, we don't have the Bridgerton season 3 trailer…yet.
But recently, in an event, Netflix did give us the first look of the new season – the first look of Bridgerton Season 3 has put the spotlight on Colin Bridgerton and Penelope Featherington, making it OFFICIAL.
Who Will Star In Bridgerton Season 3?
BIGG NEWS, fans of Bridgerton! It's about the Bridgerton cast for the new season! So, Phoebe Dynevor, who played Daphne in Season 1, revealed that she won't be back this season.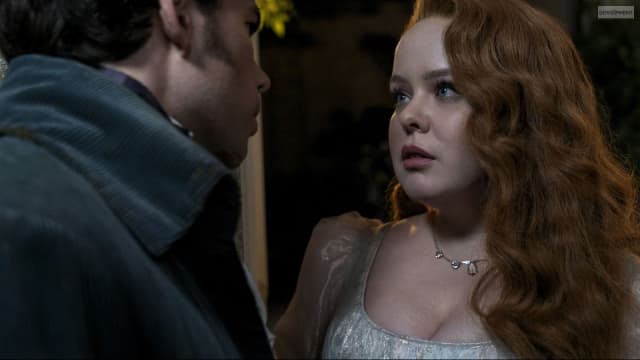 When ScreenRant asked the actor about any appearance of her character in the new season, she said, "Sadly, not in season three, Potentially in the future. But for season three, I'm just excited to watch as a viewer."
Now, whether this indicates she won't be a part of the third season, or she just does not have any big scheme remains to be known. Ouch!
Back in the middle of May this year, Netflix did reveal that Francesca Bridgerton (played by Ruby Stokes) was being recast since she was filming cash with a different project, Lockwood & Co. The role of Francesca Bridgerton will now be played by Hannah Dodd. Dodd earlier played the role of a young Sienna Miller in the Anatomy Of A Scandal.
Francesca's official description says,
"Francesca Bridgerton is a bit of a mystery within her chatty, extroverted family. Despite her reserved nature, she goes along to get along when it comes to society affairs, fortified with a dry wit and pragmatism that confound the fickle ton yet seem to draw attention when she least desires it."
Thanks to Netflix's revelation of the first look, we can confirm that Luke Newton and Nicola Coughlan will be back as Colin and Penelope. Plus, Jonathan Bailey and Simone Ashley will be back to play Anthony and Kate.
Luke Thompson (Benedict) and Claudia Jessie (Eloise) did return in the second season. So, we are hoping to see them in the third season as well. Also, Season 2 newcomer Edwina Sharma (played by Charithra Chandran) might be coming back for the new season as well – fingers crossed!
When Was Bridgerton Season 3 Announced?
The season 3 Bridgerton was confirmed initially over two years ago in April 2021. And that's not all – Bridgerton Season 4 has also been announced, and that's just great news!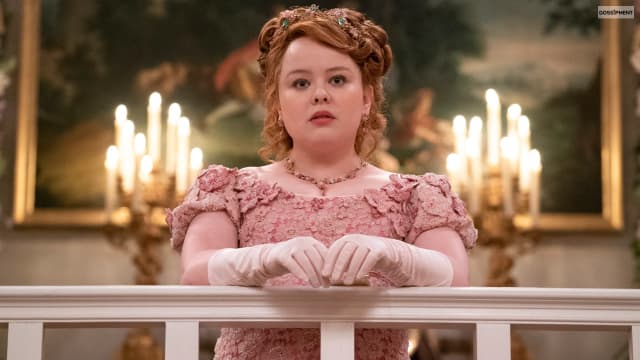 Netflix shared the good news in a quirky statement on Facebook. The statement read,
"Esteemed members of the Ton, it seems we have a rather special announcement. Bridgerton shall return for seasons three and four. The author shall have to purchase more ink… Yours Truly, Lady Whistledown."
When Did Bridgerton Season 3 Start Filming?
While we don't have an official Bridgerton season 3 release date, we can confirm that Season 3 is officially in production. Yes! The wigs have been taken out, and the petticoats have been worn because the likes of the Bridgertons and Featheringtons are back to walk around while doing plenty of deep, sexy breathing!
In the promotional announcement video, the main Bridgerton cast is shown switching their fingers from two to three – how exciting! The caption on the video reads,
"I spy the makings of a new social season. By the looks of things, it would seem the third installment of Bridgerton is officially underway."
It's A Wrap: When Will Bridgerton Season 3 Release?
So, when does Bridgerton season 3 come out? Unfortunately, there is no release date for the third season of this Regency-era drama on Netflix. Plus, the prequel spin-off Queen Charlotte: A Bridgerton Story dropped on Netflix very recently. So, we are hoping by the end of this year, we will have the third season to binge-watch, just in time for the Christmas holidays.
While Season 1 dropped on Christmas 2020, the second season dropped on Netflix over a year later, in March 2022. That way, we can only expect a release date in the middle or end of 2023.
Bridgerton season 2 is currently streaming on Netflix.
You May Also Like
👉 The Summer I Turned Pretty Season 2 Is Almost Back: Everything We Know So Far!
👉 Never Have I Ever Season 4: Will Devi End Up With Ben, Or Is Paxton Coming Back?