The Whitaker Family: A Famous Story Of Inbreeding Horrors
Celebrities●0 min read●
If you were weirded out while watching the incestual relationship between twin sister and brother in the tv series Game of Thrones, ultimately brushing it off, saying it is only a story. But what if the incest relationship is a reality that happens in the real world?
Yes, I am not kidding, we are going to talk about an odd and weird family from West Virginia – The Whitaker Family. The family is a big example of real world incestual relationship.
So if you wanna know more about the Whitaker family, then you are going to find everything here in this article, so keep on reading and keep on scrolling through this article.
Who Are The Whitakers?
The Whitaker family is mainly comprised of the following members Lorraine, Ray, Timmy, a cousin Freddie and also an unidentified sister. Their cousin Freddie died of a heart attack a long time back.
In a 2020 documentary, it is based on a 2004 book called "Created Equally," by Mark Laita, who photographed the family for his book, they were threatened by Whitaker's neighbors, who are known to be very protective of the poor family.
There is not much can be known about the family since hardly anything was known about their ancestors. So no data on the members are available, but it is confirmed that the Whitaker family is of British origin and they are indeed inbred.
The photographer Mark Laita gave the family financial gifts, which also included clothes, food, and other amenities. After talking to them, he wrote,
"The individuals in this video are brothers and sisters, except for Timmy, who is a cousin. There is no way I would be able to confirm that the Whitaker parents were related, but given that this does happen in this part of the country and the Whitakers are the most extreme case I've seen so far, I would bet that inbreeding was at least partly responsible for the mental and physical abnormalities seen in Lorraine, Freddie, Ray, and Timmy."
Mystery Behind The Whitaker Family
It has been confirmed that the Whitaker family. The family lives in very poor conditions, in a dilapidated house. Each of the family members is considered incapable of working and lives in a constant struggle to make their ends meet.
The family, due to their unreliable and poor conditions, are looked after by their neighbors, and the neighbors are highly protective of the family as well. This is why MARK Laita asked everyone to stay away from the family, as they are constantly guarded and protected by neighbors with guns.
He said,
"I strongly discourage anyone attempting to look for the Whitakers as their armed neighbors and the Raleigh County deputies both make it clear that curious visitors are not welcome."
What Caused Whitaker's Predicament?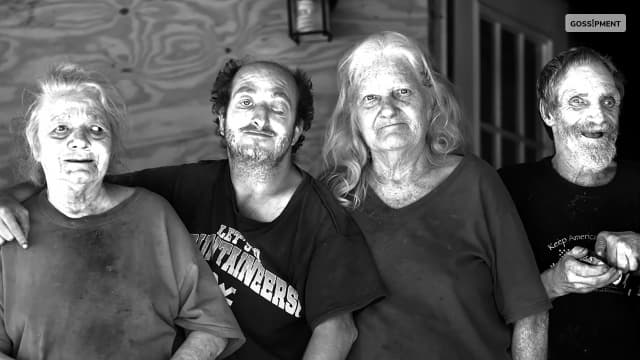 Nothing much is known about the upbringing of the Whitaker family, but it is for sure that they are definitely a result of inbreeding in the family. That is the only reason for the undiagnosed physical and mental development issues.
If you see the documentary, then you will understand that even though communication was a problem, the family members were able to understand every question. Lorraine doesn't talk at all, and Timmy and Ray only make faint grunting noises.
There is no plausible cause when it comes to the parents of the Whitaker siblings, nothing is known about them, so it is not known whether they are a product of incest or not. But it is to be believed that the parents were first cousins, if not siblings.
Conspiracy Theory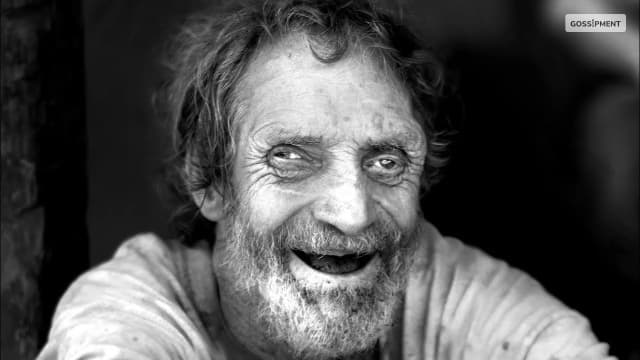 It has conspired for some time that the Whitaker family might have a distant connection with the British Royal Family. Because in the history of the Royal family, there are a few who are kept in the dark, away from the public eye, because they had certain genetic disorders.
These royal members were Nerissa and Katherine, who were the first cousins of Queen Elizabeth II. Both sisters were born with learning disabilities. So conspiracy theorists believe that the Whitaker family is a distant relative of the Royal family, or else why are they so fiercely protected by the neighbors?
Wrapping Up!
So now that you know a whole great deal about the secretive life of the Whitaker family. The fact that they are an inbred family is confirmed. But the reason why they are so highly protected is still a debate, so your guess is as good as mine.
Now if you liked this article, then give it a like and comment down below.
Read Also:
◼ Best Sexy Korean Movies Of All Time To Turn On The Heat
◼ Who Is Mikey Lorna Tyson? All About Mike Tyson's Daughter
◼ Isla Atkinson: The Woman Who Made The Iconic Mr. Beans Retire(?)