Victoria Beckham Net Worth: What's Posh Spice's Bank Account Lookin' Like?
Celebrities●0 min read●
Victoria Beckham, aka Posh Spice, rose to fame as a member of the iconic pop group Spice Girls in the 90s. Since then, she has become a household name thanks to her high-profile relationship and marriage to English footballer David Beckham and her designer clothing line.
Considering how successful her musical career was and how big her fashion brand is now, you may be wondering just how much money Victoria Beckham has in her bank account. Hold on tight because Posh Spice's net worth may shock you.
Keep reading to find out all the juicy details about Victoria Beckham net worth. 
Breaking Down Victoria Beckham's Impressive Net Worth!
Currently, Victoria Beckham net worth is estimated to be around $70 million. While her net worth may not be anywhere near the net worth of some of the richest women in the world, it is not too shabby either. 
Victoria Beckham is a successful businesswoman and a multi-millionaire. But what's even more awe-inspiring is that, her fortunes are self-made. Let's take a look at how she accumulated such a massive fortune.
Well, it all started when Victoria Beckham decided to audition for the all-female pop music group at the age of 20. Along with four other singer-dancers Emma Bunton, Melanie Brown (Mel. B), Geri Halliwell, and Melanie Chisholm, Victoria Beckham also got selected.
The group's global success not only brought in millions in record sales but also in lucrative endorsement deals, merchandise, sold-out world tours, and a movie. Victoria Beckham continues to earn royalties and her cut from the sale of merchandise from her time with the Spice Girls.
After the Spice Girls disbanded in 2000, Victoria Beckham decided to pursue a musical path all on her own. In 2001, she released her self-titled debut solo album, which included the hit single "Not Such an Innocent Girl." However, her solo music career did not achieve the same level of success as her time with the Spice Girls.
Victoria Beckham's true entrepreneurial spirit and keen sense of style shine through in her fashion empire. She launched her eponymous luxury fashion label in 2008, which has quickly become a global brand known for its sleek and sophisticated designs. Alongside her fashion ventures, she has also dabbled in beauty collaborations, including a highly successful makeup line with Estée Lauder.
Furthermore, Victoria's marriage to soccer superstar David Beckham has undoubtedly added to her net worth. Over the years, the power couple has consistently ranked among the wealthiest in the entertainment industry, with their combined earnings and successful business ventures.
When merged with her celebrity husband, David Beckham net worth, the numbers become even more impressive. Together the Beckham couple is worth an astounding $425 million. 
From girl group to fashion mogul
From girl group to fashion mogul, Victoria Beckham has certainly made her mark on the world. After the success of the Spice Girls, Victoria could have easily rested on her laurels, living off the success of her music career. But that's not her style. She has always been a trailblazer, pushing boundaries and consistently evolving.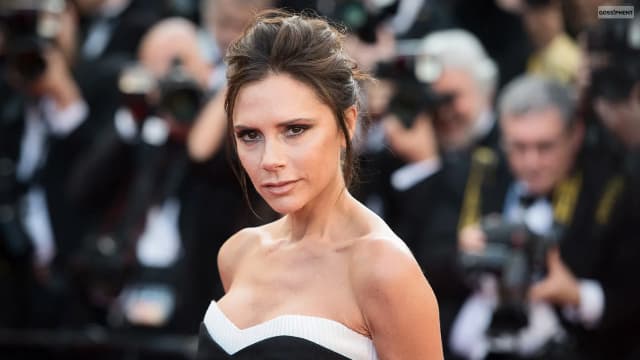 Despite retiring from her singing career, Victoria has found success in the fashion industry. She has made a name for herself as a respected fashion designer. Time and again, critics have praised her collections for their timeless elegance and attention to detail.
In 2008, Victoria debuted her luxury fashion label, and since then, there has been no looking back. With her signature minimalist designs and impeccable attention to detail, she has carved a niche for herself in the fashion industry. Her brand is now a staple on red carpets and runways, loved by fashion-forward individuals all over the world.
But what sets Victoria apart from other celebrities-turned-designers is her hands-on approach. From designing the clothes to curating the stores, she is deeply involved in every aspect of her brand. Her dedication and commitment to excellence have undoubtedly played a massive role in her continued success.
A life of luxury: Inside Victoria's world
Victoria Beckham and her husband, David Beckham, own multiple properties around the world. Their luxurious mansion, known as "Beckingham Palace" in Hertfordshire, England, which is valued at £11.5 million pounds.
They also own a townhouse in London's exclusive Holland Park neighborhood which is worth £31million  pounds. Additionally, they have properties in Los Angeles and Miami.
Victoria Beckham and David Beckham have developed an extensive art collection over the years. It includes works by renowned artists like Damien Hirst, Banksy, and Tracey Emin. Their art collection is worth millions of dollars.
Her home and art collection is not her only asset. Victoria is well known for her exquisite taste in fashion. From her extensive collection of designer handbags to her enviable shoe closet, she certainly knows how to make a statement with her fashion choices.
Early Life of Victoria Beckham
Victoria Beckham's full name is Victoria Caroline Adams. She was born on April 17, 1974, in Harlow, Essex, England. She grew up in a middle-class family in Goffs Oak, Hertfordshire.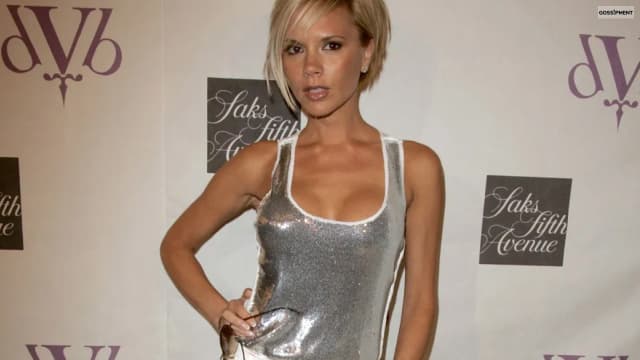 Her father, Anthony Adams, was an electronics engineer, and her mother, Jacqueline Adams, worked as a receptionist and hairdresser. She has a younger sister named Louise and a younger brother named Christian.
From an early age, Victoria Beckham showed a keen interest in performing arts. She attended the Jason Theatre School in Chigwell, Essex, where she studied dance, modeling, and singing. She also participated in numerous local productions and appeared in television advertisements.
Wrapping Up
As we wrap up this exploration of Victoria Beckham net worth, we can't help but be inspired by her drive, ambition, and determination. She has built an empire from scratch and continues to push boundaries in the fashion and beauty industries.
So, what's next for Posh Spice? Only time will tell. But one thing is for sure, she will continue to leave her mark on the world, both in terms of her net worth and her enduring legacy. Stay tuned for more updates on this remarkable fashion icon.
Recommended Reading…
■ Stranger Things Season 5: What To Expect From The Fifth And Final Season Of Netflix's Stranger Things
■ Every Friends Thanksgiving Episodes, Ranked (Worst To Best): Your Thanksgiving Binge-Watch Schedule Is Here!