What Does Encanto Mean: The Magic Of 'Encanto,' Explained
Hollywood●0 min read●
There is hardly anyone still left who hasn't seen the movie Encanto or hasn't heard the song, "We don't talk about Bruno-no-no."
Encanto is the latest addition to Disney's long-standing history, it is a story about a family with magical powers, except for only one member, Mirabel.
It is a story about how she uncovered some family secrets about their magical abilities and saved her family from breaking.
Even though the movie was a big hit, people didn't know what the word 'Encanto' actually meant. So here in this article, we are going to talk exactly about that what does encanto mean?
[Spoiler Alert!]
What Does Encanto Mean?
If we take it literally, then encanto meaning is "charm or enchantment."The word can be used in many different ways and in different contexts. The film is a first for Disney to show the burden that children feel to make their families proud of their abilities and talent.
In the movie, this burden is perfectly shown by the characters Isabela and Louisa. On the one hand, Isabela is shown as the perfect girl who should never have any flaws, as her ability is to bloom flowers.
While on the other hand, Louisa has the powers of incredible strength, which is why she just cannot portray any signs of weakness at all.
Most of the members of the family face these problems about being defined by their magical abilities. But towards the end of the movie, it shows that you are more than your abilities, and being vulnerable about your feelings is important.
A few of the important lessons that are taught in the movie about family values are.
1. Imperfections Make You Perfect.
The movie starts off showing the Madrigal family as the perfect family, with only one exception, Mirabel, who doesn't have any magical powers.
But as the movie progresses, we see that all her siblings and cousins have the pressure of being perfect and can't show any vulnerability towards anything.
Although later, it showed that being vulnerable toward your true self other than pretending to be perfect is much more important to live a happy life. Being imperfect is the way to being your perfect self.
2. Your Abilities Don't Define You.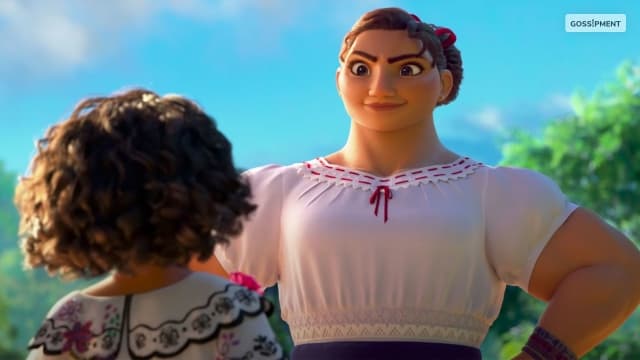 Another important lesson that Encanto taught us is that you are not defined by your abilities, you are much more than what you are capable of.
In the movie, Mirabel is the only one without any magical abilities, which is why she can never do anything right to earn her Abuela's love.
But as the movie comes to an end, we see that although she doesn't have any magical powers, she is the one who saved her entire family.
3. Don't Hide Your Problems From Your Family.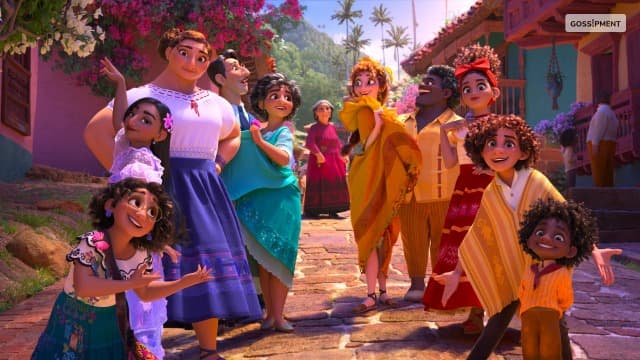 But the life lesson that stuck with me is that you should never hide anything from your family, especially your problems. We got to know about Mirabel's uncle Bruno, as a very scary and neglected character.
The song 'We don't talk about Bruno' is even more hurtful after we get to know Bruno. His magical ability was that he could see the future, but after mostly negative things, he ran away, and his family stopped talking about him.
But that is not how it should be, they should have helped him find a solution to the problem other than shunning him away.
4. Communication Is Key.
As secrets kept piling up in the Madrigal family and problems increased, the cracks in the family were getting bigger and bigger.
Mirabel was the only one who could these cracks in their family home, Casita. This is why she confronted them to open up about their problems and helped them communicate, or else the cracks would increase.
This is how Encanto taught us that communication is the key to having a healthy family. Individual trauma is a difficult thing to talk about, but talking about them is the first thing about healing from the trauma.
5. Your Trauma Can Affect Others.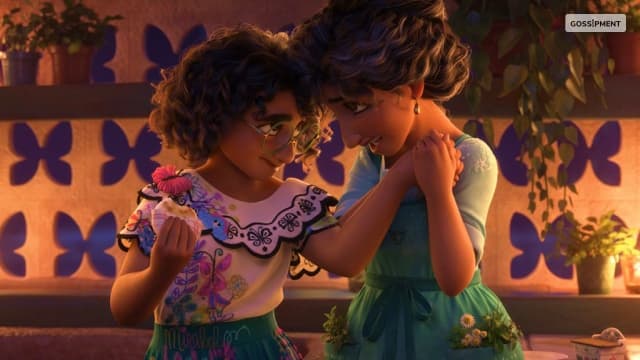 If one person in your family is facing any kind of emotional or even physical trauma, then it affects the entire family. That is exactly what is shown in Encanto.
Abuela is somewhat shown as the antagonist of the movie. Although she faced a lot of trauma when she lost her husband, Pedro.
Since she became quite harsh on her family to preserve the magical powers they got as a gift. Other than taking care of her family, she passed their trauma to them. And without her knowledge, this trauma affected her whole family.
Why Doesn't Mirabel Have Powers? What Happens To Her?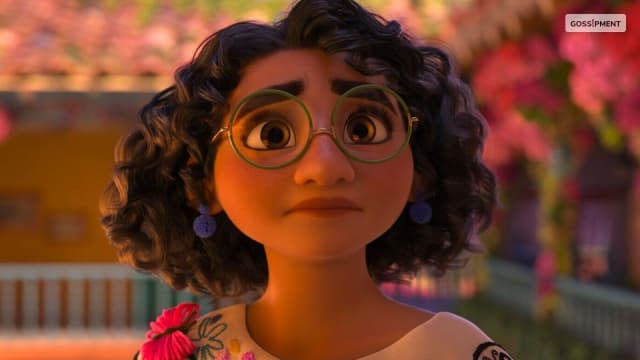 Mirabel is the only one in the Madrigal family who doesn't possess any magical powers. This is shown at the beginning of the movie. Just like any other Madrigal kid, she was supposed to get her powers when she was five.
But as soon as she touched her designated door in the Casita to reveal her powers, the door vanished. Then Bruno saw in a vision that she was going to be the reason for Casita's destruction, but he was wrong, he misread the vision.
Mirabel is going to either destroy or save the Miracle, the latter was proven to be right. She saved her family home, and then the family made a special door knob for Mirabel to be fixed on the front door of Casita.
Wrapping Up!
The movie is very different from any other Disney movie as there is no prince or princess but a regular girl dealing with her family problems. And this is what resonated with the audience even more, as they understood what does encanto means, and as everyone has family drama and problems to deal with.
This movie showed that realistic movies like this are becoming highly popular among Disney lovers. So if you liked this article, then give it a like and comment down below and let us know what you liked about this movie.
Read Also:
◼ Best Sexy Korean Movies Of All Time To Turn On The Heat
◼ Disney Turns 100 In 2023: Top Underrated Disney Movies To Watch
◼ "Toy Story 5" And "Frozen 3"; Disney Announces Sequels To Three Mega Movies!