Top 20 World Famous Chefs Of All Time – 2021 Updates
Chef●0 min read●
In the international culinary industry, a Michelin star is the highest honor. It is like the Oscar or Grammy nominations of the culinary world. So, if anything a chef craves for rather than your tummy's satisfaction, it is a Michelin star to became a famous chefs of all Time.
It's not that the chefs who do not have a Michelin Star are not good. But, we are talking about the best ones here. So, let's find out the best famous chefs of all time.
Who Are The Top 20 Famous Chefs Of All Time?
We have made this list based on which chef has the most Michelin stars and the least. So we will be looking at their several achievements as we go through the list. 
1: Joel Robuchon
With 32 Michelin Stars in the record, Joel Robuchon tops the most famous chefs of all time. But, unfortunately, he died on 6th August 2018, and at that time, he was only bestowed with 28 stars. So, you can imagine how excellent his cooking skills were that he received 4 stars after his death.
He had 12 restaurants, and he specialized in French cuisine. In all of his restaurants, Robuchon placed a live kitchen so that customers could see how their food was being prepared. 
2: Alain Ducasse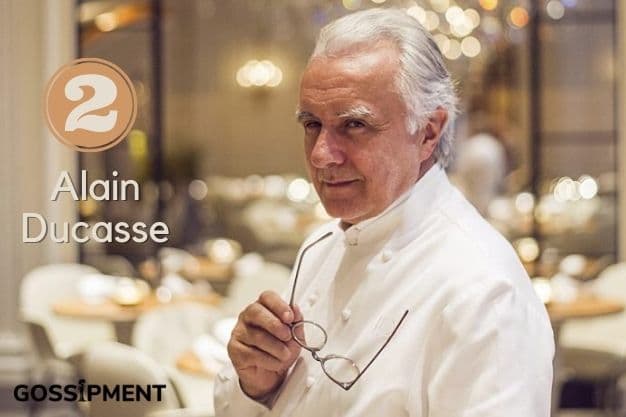 Alan Ducasse is the proud owner of 21 Michelin Stars because he kept the count intact throughout his career. He has 34 restaurants worldwide. He also has 3 restaurants with 3 Michelin Stars.
Since he was born in France, his expertise lies in providing the best French cuisine. In 2015 he also sent his food to the international space center for astronauts orbiting around the earth. 
3: Gordon Ramsay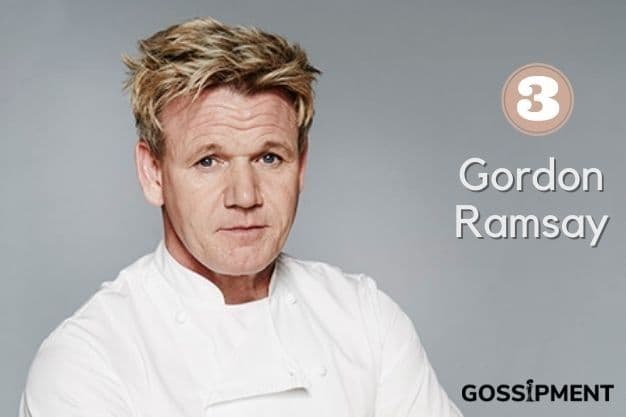 One of the most famous chefs who surfaced under the mentorship of Joel Robuchon is Gordon Ramsay. He has 16 Michelin Stars. Due to his massive exposure on a TV culinary show, his name is currently tied with 20 restaurants.
One of his most famous restaurants in Chelsea has had kept 3 Michelin Stars for 18 years. Ramsay is specialized in cooking the most famous British cuisines of all time.
4:Pierre Gagnaire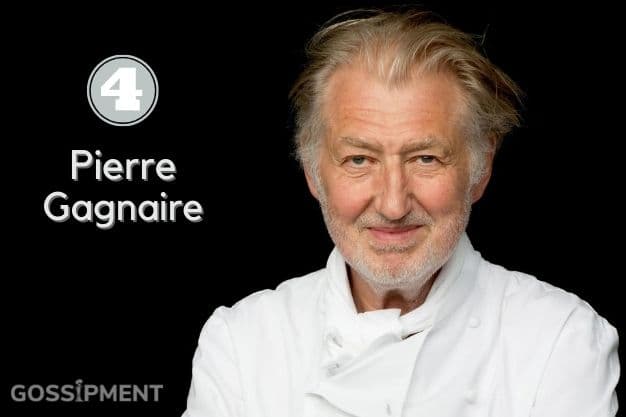 One of the most famous chefs who broke down the traditional cooking conventions of French dining was this man. By the time he was 26, Pierre Gagnaire had earned his first Michelin Star.
Currently, he has 14 Michelin Stars, and that is a worthy achievement in his 40 years of career. In addition, he has 18 big-time restaurants in the world. The most famous one, Hotel Balzac, is located in Paris, and it also has 3 Michelin Stars. 
5: Martin Berasategui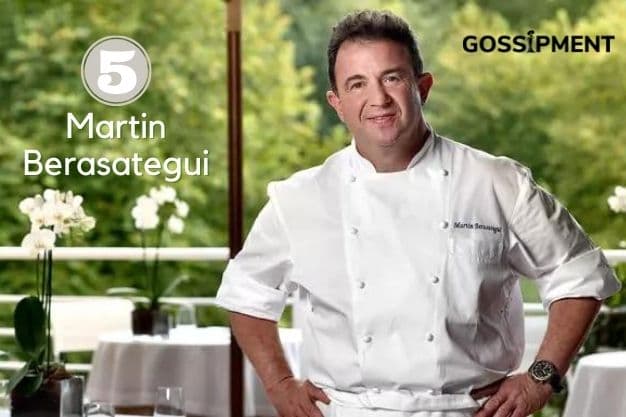 The list of famous chefs will remain incomplete if we don't talk about Martin Berasategui. He spent most of his childhood in his family's kitchen, so by the time he was 20, he took responsibility for his family restaurant.
As a result, very few chefs have 2 restaurants with triple Michelin Stars, and Berasategui is one of them. He has 12 Michelin Stars at the moment. Although he is a Spanish chef, his specialization lies in Basque cuisine. 
6: Yannick Alleno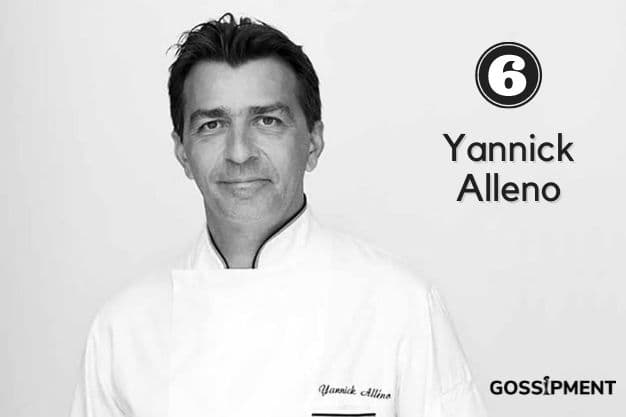 It looks like most of the famous chefs have their origins in France. One of the oldest restaurants in Paris, named Pavillon Ledoyen, is owned by Yannick Alleno. He is the keeper of 10 Michelin Stars at present.
He has been studying different arts of French dining since 2013. It has become so famous that there is a movement on his name known as Modern Cuisine. He has a unique sauce preparation technique named Extraction, which has a patent in his name.
7: Anne Sophie Pic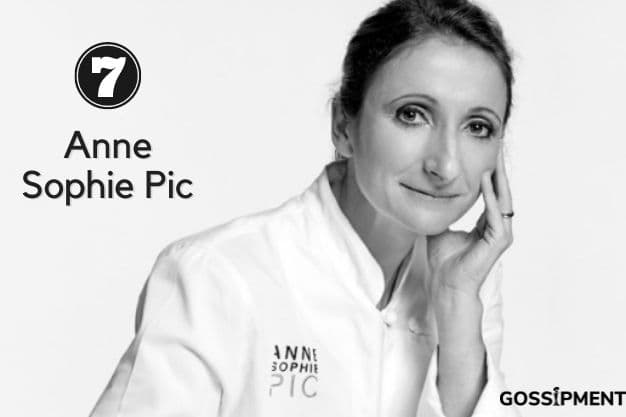 Finally, a woman also ranks on the list of top famous female chefs in the world. Anne Sophie Pic is the possessor of 8 Michelin Stars. She is one of the few women chefs who has a restaurant 3 Michelin Stars.
She also demonstrates her expertise in French cuisine. One of the most astonishing facts about this lady is when she overtook the responsibility of Maison Pic; she did not have any professional culinary skills.
8: Carme Ruscalleda
Another famous female chef on our list with 7 Michelin Stars is Carme Ruscalleda. Her specialty lies in Catalan cuisine. She has 2 favorite restaurants in Tokyo and Barcelona. In an interview with INC, Ruscalleda says how dried fruits, and nuts, are famous in Catalan Cuisine.
Guess that's why her favorite desserts at Sant Pau are so delicious. She is also the author of many cookbooks and a mentor to many female chefs worldwide.
9: Yoshihiro Murata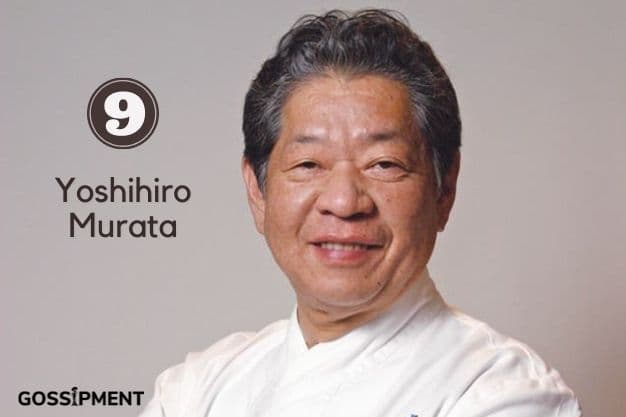 He is one of the most famous chefs with 7 Michelin Stars. It has been 50 years now since he started promoting Japanese dining. People call him a master of the Kaiseki cuisine, which is quite an expensive dish.
He has several restaurants all over Europe, which ensures his global success. He has also taken a modern approach to serving the Kaiseki dishes. 
10: Thomas Keller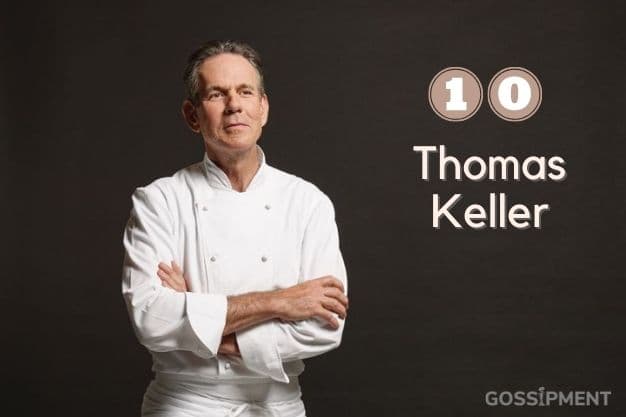 One of the most decorated chefs of the U.S.A., Thomas Keller proudly holds on to his 7 Michelin Stars. Although his roots lie in America, his cooking skills are specialized in French dining.
His restaurant, The French Laundry, is probably the best restaurant on the entire planet. In addition, his famous cookbook 'Bouchon Bakery' was a bestseller in New York Times.
11: Seji Yamamoto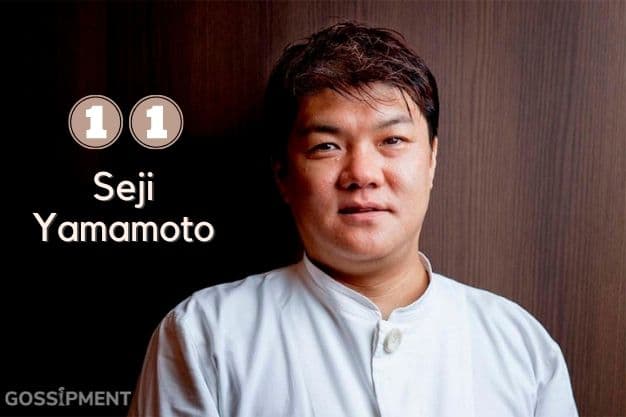 If you know some people who have reached extreme heights to understand the science behind food, Seji Yamamoto must be one of them. The keeper of 5 Michelin Stars once sent an eel for a CT scan to understand its anatomy.
He is the best know for mixing Kaiseki cuisine with gastronomy techniques in his Japanese dishes. 
12: Andreas Caminada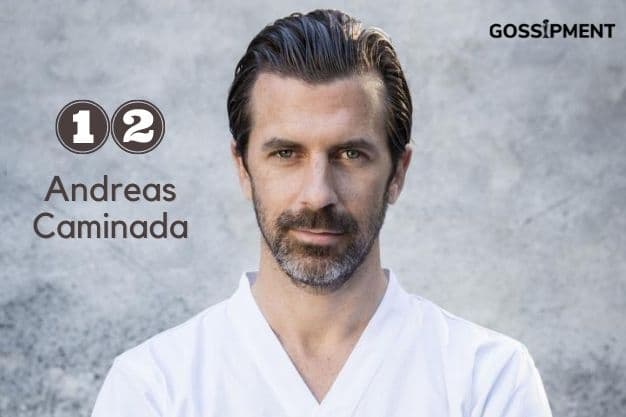 This Swiss chef is also the proud owner of 7 Michelin Stars. His most famous restaurant IGNIV has homemade toffees, lollipops, sweets, marshmallows, and chocolates at the bar.
They even allow you to take as many chocolates as you feel like when you leave the restaurant. In addition, Caminada has a famous 3-course meal just for children. 
13:  Heston Blumenthal
Next on the list of famous chefs we have, the student of Yoshihiro Murata, Heston Blumenthal. He is the keeper of 6 Michelin Stars. Very few chefs are interested in the science behind food, and Blumenthal is one of them. That's why he is also a fellowship candidate in the Royal Society of Chemistry. 
14: Masahiro Yoshitake
One of the most famous Japanese chefs is Masahiro Yoshitake. He has two restaurants through which he aspires to promote Japanese dining worldwide. He does not allow his guests to take pictures at the restaurant.
That is because he wants their undivided attention to the food. He prefers to experiment with his dishes, and that's why he keeps on adding seasonal spices to his sushi.
15: Jordi Cruz
The second youngest chef to get a Michelin Star in Spain is Jordi Cruz. He is the possessor of 5 of these stars. He is also an appreciator of Catalan cuisine. His Àbac Restaurant is a successful mixture of some traditional Catalan delicacies with an avant-garde touch.
Cruz's author of 6 cookbooks ensures his dishes look as good as his face with unique garnishing ideas. 
16: Paco Perez
What will happen if you start working in your family bar from age 12? You will end up becoming a chef, and that's why Paco Perez ranks 14th on our list of famous chefs. The owner of 5 Michelin Stars, Perez is a leading pioneer of Spanish Haute dining.
He serves the Mediterranean dishes with an international touch. Guests are often surprised to see the celebrity chef himself in his restaurants, where he comes to greet them. 
17: Quique Dacosta
Since working at the El Poblet Restaurant from age 17, Dacosta has developed his passion for cooking. The keeper of 5 Michelin Stars, Dacosta is the pioneer of Valencian cuisine.
His unknown love for rice has made him a legend in the culinary world. He never had any professional training, and so whatever dishes he makes today are self-learned.
18: Heinz Beck
This Roman chef has 5 Michelin Stars, making him the true master of Italian and Mediterranean cuisine. The founder of 'The Order of the Knights of Italian Cuisine' communicates with the world about food and nutrition.
He knows the significance of healthy food, and that's why he never compromises taste with health. 
19: Joan Roca
This Spanish chef with 3 Michelin Stars is genuinely an artist. He always knew that he wanted to be a chef. His restaurant 'El Celler de Can Roca' was awarded the best restaurant of Spain twice.
His pastry creations are praised by everyone. He is also the Cacao Berry Ambassador currently, and we are indeed proud of him.
20: Paul Pairet
The list of famous chefs cannot be completed without this Chinese chef on the list. The possessor of 3 Michelin Stars, Pairet, has a French Eatery named 'Mr & Mrs Bund.' He also has 2 other French restaurants, but none of the dishes match one another. His restaurants have often been nominated as the top 50 best restaurants in the world.
Conclusion
The most famous chefs and some of the best restaurants are highlighted on this list. You can trust our opinion because these chefs are well-known for their exquisite dining presentations.
So, if you are a food lover, make sure you check out at least one of their restaurants, and you will look forward to visiting each of them. If you want to know more about the Michelin Star restaurants, you can post them below.
Read More: