As a woman who doesn't wanna look hot and sexy.
But does being sexy all about how others look at you? About what you wear?
Is it about what you wear or how you look or maybe the way you walk and talk to others?
I have always been interested in the fact that women who are known to be sexy are not judged entirely by their looks. Or even the way they dress. Physical attraction is not the only criterion for being sexy women or hot women.
Over the years we all have looked upon certain iconic women, who defined the term "sexy." With their personality, character, and grace, they are the most sexy women of all time.
20 Sexy Women Of All Time
For me, sexiness is about a woman's personality, character, and impact. Here I have a list of 20 sexy women of all time, whom I admire the most.
1. Marilyn Monroe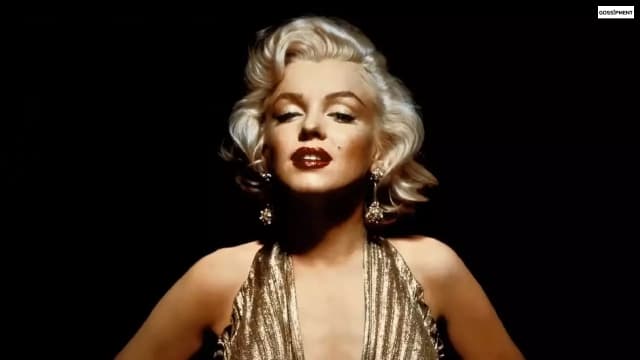 Known as the "Blonde Bombshell" is the quintessential blonde of all time. Not many women can marry a baseball legend and seduce a sitting president and inspire a whole generation of women.
Her personality and sexuality are what made her one of the most iconic and sexy women of all time. By being unapologetic about her sexuality and posing nude for a calendar as sexy naked women, she inspired women to be comfortable with their sexuality.
If you are looking for sexy dresses for women, just take a peek at Marilyn Monroe's closet.
"I think that sexuality is only attractive when it's natural and spontaneous."
– Marilyn Monroe
2. Audrey Hepburn
Whoever said sophistication and class are not sexy, hasn't seen the iconic Audrey Hepburn. In her movies like Breakfast at Tiffany's and My Fair Lady, she shows her sex appeal through class and elegance.
With her petite yet fashionable figure, dark and wide eyes, and white porcelain skin, she is still considered a fashion icon. She is one of the few actresses to have won an Oscar, a Grammy, an Emmy, and even a Tony. She is one of the greatest screen legends of all time.
"A woman can be beautiful as well as intellectual."
– Audrey Hepburn
3. Ingrid Bergman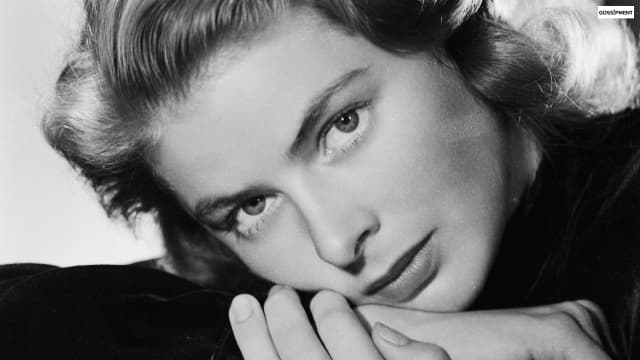 When we talk about beauty with brains, Ingrid Bergman comes to mind. Her characteristic of being charming, sincere, and intelligent paved her way among the sexy women. She was considered the idealization of womanhood.
"I was the shyest human ever invented, but I had a lion inside me that wouldn't shut up!"
– Ingrid Bergman
4. Olivia De Haviland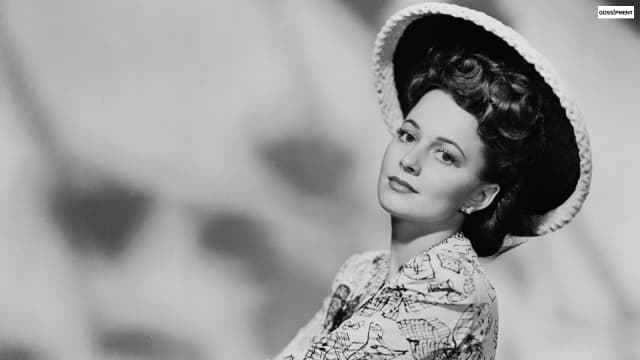 Known for her gentle and lovely nature in her most acclaimed films, Dame Olivia De Haviland is more than a pretty face. She fought with big studios all alone for more versatile roles and won.
De Haviland visited military hospitals during WWII all over the country to visit wounded soldiers. Her experience came through perfectly onscreen in The Snake Pit.
Her battle with big studios resulted in the change of certain laws. Known as the "de Haviland decision," she changed the Hollywood studio system forever.
"One must take what comes, with laughter."
– Olivia De Haviland
5. Vivien Leigh
Considered to be the most beautiful woman of all time, Vivien Leigh is known for her roles in Gone With the Wind. She beat out a record 1000 actresses to get that role and instantly rose to fame.
Her beauty is world-renowned and no man could handle it. Lawrence Oliver once said, "I couldn't help myself with Vivien. No man could."
I'm not a film star; I am an actress. Being a film star is such a false life, lived for fake values and for publicity.
– Vivien Leigh
6. Sophia Loren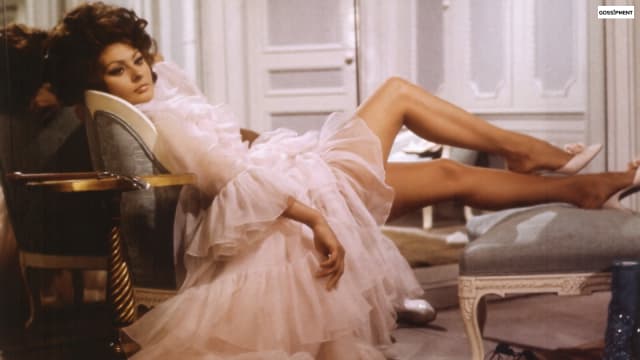 She is known as the Empress of Italian Cinema. Sophia Loren began her career by participating in beauty pageants. She found international stardom early in her career.
In the 1960s she was one of the most popular actresses in the world. She is still among the sexy older women in the world.
"Sex appeal is fifty percent what you've got and fifty percent what people think you've got."
– Sophia Loren
7. Elizabeth Taylor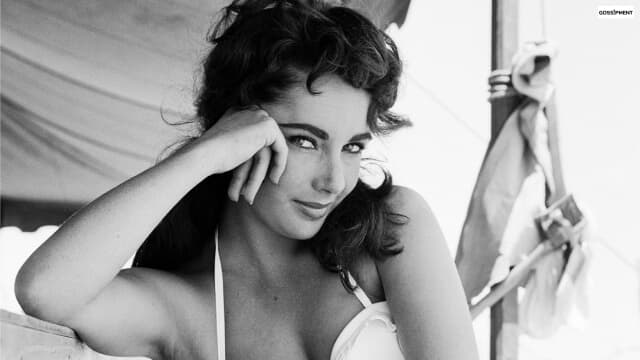 In a world of blondes, she is the most lusted over brunette perhaps of all time. Started as a child artist, but when the childish nature wore off, came out as a gorgeous sensual woman.
Her gorgeous violet eyes, brunette locks, and voluptuous body were the dream of every man all over the world. For her electrifying portrayal of Queen Cleopatra, she is renowned worldwide.
Her adventurous and spontaneous personality is reflected in the films she usually chooses. She was not afraid to look for love in her life.
Want to copy her sexy nighty for women looks, all you need is a white slip-on dress.
"I feel very adventurous. There are so many doors to be opened, and I'm not afraid to look behind them."
― Elizabeth Taylor
8. Dame Helen Mirren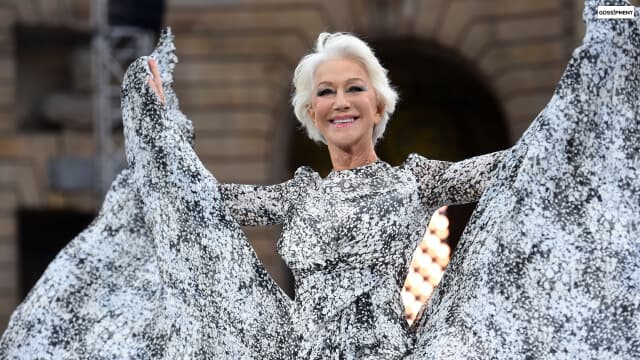 An exceptionally talented actress with over four decades of experience, Helen Mirren is an icon. No wonder her incredible performances and presence awarded her with the highest of honors.
If sexy is confidence, elegance, and flawless beauty, Dame Helen Mirren is undoubtedly a recipient of this list. She is still among the sexy mature women.
"Sometimes nudity is sexy. Sometimes it's not. Sometimes being clothed is more sexy than being nude."
– Helen Mirren
9. Ursula Andress
The moment she stepped out from the water on the beach in 1962's Dr. No, she undoubtedly set the standards for future Bond Girls. Few people made their movie scenes iconic her Ursula Andress.
This Swiss bombshell instantly became a sex symbol. Even her outfit from the bond film, the iconic white bikini, was sold in an auction for 35,000 euros.
10. Grace Kelly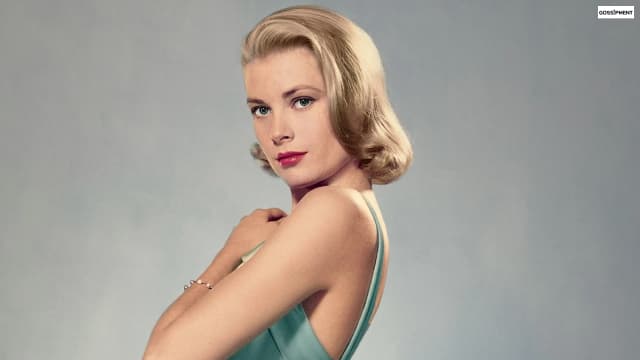 When your name has grace in it what else can you expect from the person than utter grace. Grace Kelly or Princess Grace of Monaco, fulfilled every girl's dream to become a princess in real life.
She was known for her elegant beauty and reserved class, she was an amazing actress both on Television and in movies.
11. Meryl Streep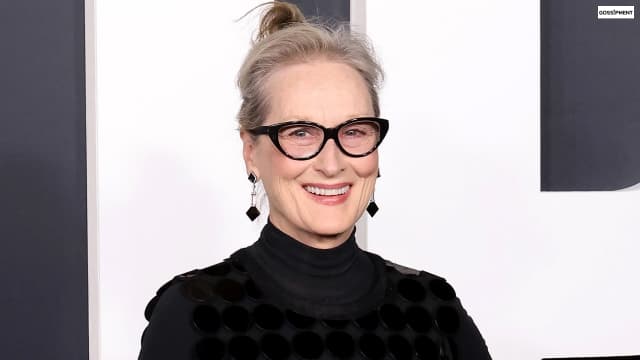 She is considered to be the greatest living actress in the world. Meryl Streep has had an enormous impact on the entertainment industry. The way she immerses herself in the roles she plays is truly amazing.
She is one of the most consistent and versatile actors even now, her movies will only prove how she really is. Being a bold and rational woman, her sexiness comes from her mind, her words, and her sense of right or wrong.
"Some people are filled by compassion and a desire to do good, and some simply don't think anything's going to make a difference."
– Meryl Streep
12. Julia Roberts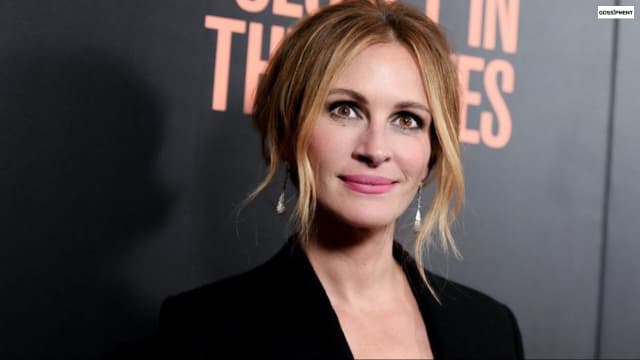 For me, she is the original Pretty Woman. With her strong screen presence, you won't be able to look away from her. With her iconic movie roles, she is an inspiration for all women.
For someone who is a highly profitable and bankable actress in Hollywood, fame is not what she desires. Her beauty is sexier for her to be on this list.
13. Pamela Anderson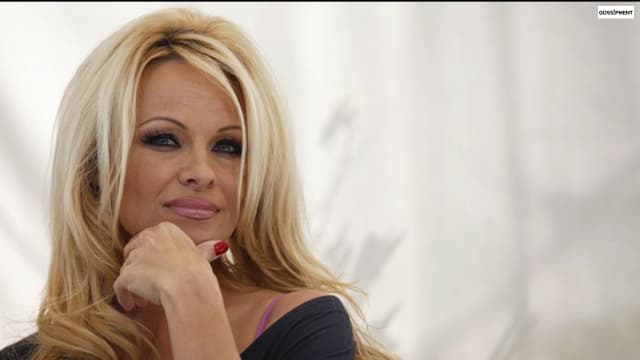 This Canadian bombshell, became a household name when she starred in Baywatch. Holding the record for the most Playboy covers. Her raw sexy nature and features are not the only reason for her being here.
Being considered the most iconic sex symbol of our time, she uses her platform for the good. Whether it is to show support for PETA, or marijuana legalization, she is remarkable.
Looking for a few sexy pajamas for women looks, then who better than Pamela to guide you.
14. Judy Garland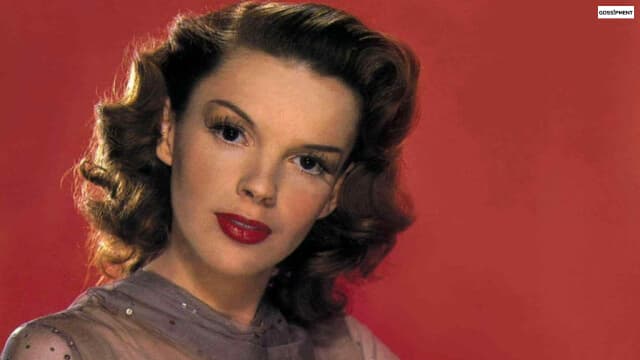 She was one of the brightest stars of Hollywood with the most tragic life. Judy Garland was a star born to entertain. Starting out as a child artist, she captured the hearts with her warm, high-spirited energy and her charming voice.
"I try to bring the audience's own drama- tears and laughter they know about- to them"
– Judy Garland
15. Jennifer Aniston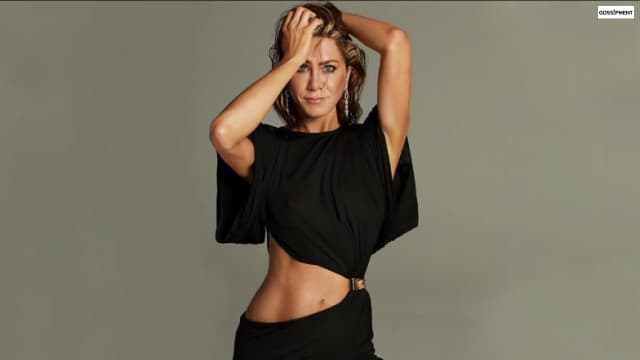 If you consider a great sense of humor to be sexy, then Jennifer Aniston hit the motherload. Since, the beginning of her career as Rachel in Friends, she became a Hollywood Sweetheart.
Her good-natured, down-to-earth humbleness charmed the whole world. Jennifer Aniston is considered sexy women because of her whole personality, not just the way she looks.
Other sex symbols, fall flat, infront of her dynamic personality, natural sexiness, and great sense of humor. She is undoubtedly the whole package.
16. Aishwarya Rai Bachchan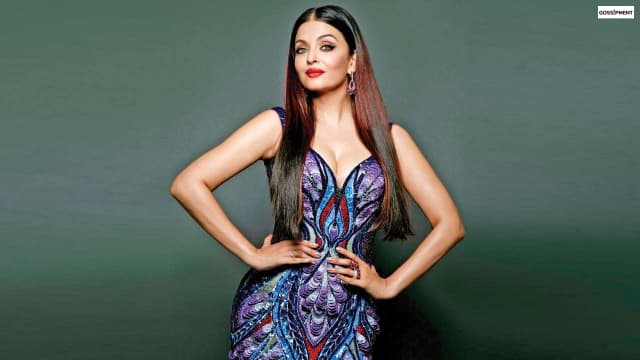 There is no wonder why Aishwarya Rai Bachchan, has such a strong cult following in the US. Her exotic beauty and unparalleled elegance and grace are unmatched.
This Bollywood beauty started her career after she was crowned Miss World title back in the 90s. Not only she is among the sexy Asian women but in the world.
If you stare at her eyes, you will drown deep in the blue hue for sure.
17. Scarlett Johansson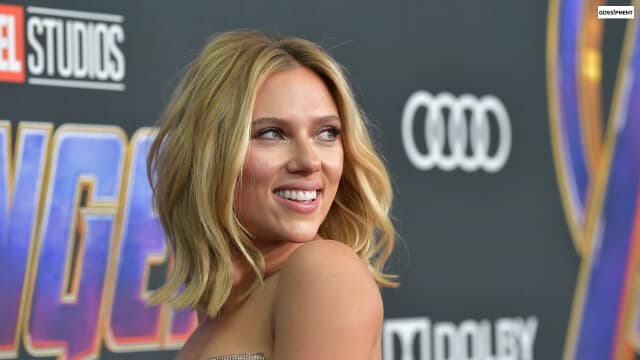 It is a fact that not all child actors become successful actresses when they are adults. But Scarlett Johansson is one of the best exceptions.
Johansson is the only sexy women since the iconic Marilyn Monroe to have iconic voluptuous curves and curly blonde hair. Looking for some sexy shirts for women inspiration, look no further than Scarlette's closet.
18. Deepika Padukone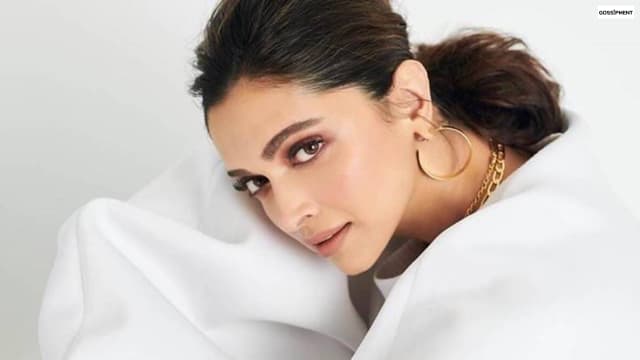 Born to famous badminton player Prakash Padukone, Deepika Padukone is considered one of the most beautiful actresses in the Indian film industry. Deepika is one of the most popular along with the highest-paid actresses in Bollywood.
Her beauty or stunning features are not why she is so admired, her down-to-earth nature and fun-loving personality are admired the most. She is also among the top sexy Asian women. Deepika has a fashion brand named "All about you," here you can buy all the sexy women tops you want.
19. Anne Hathaway
She is what you call a "wholesome actress." Anne Hathaway is one of the most grounded and well-educated actresses in Hollywood. She played a variety of three-dimensional roles and was widely acclaimed for each.
Her love for humanity to raising awareness for different causes reflect in her works outside of films. She is the UN Women Goodwill Ambassador, and also an advocate for affordable childcare.
20. Priyanka Chopra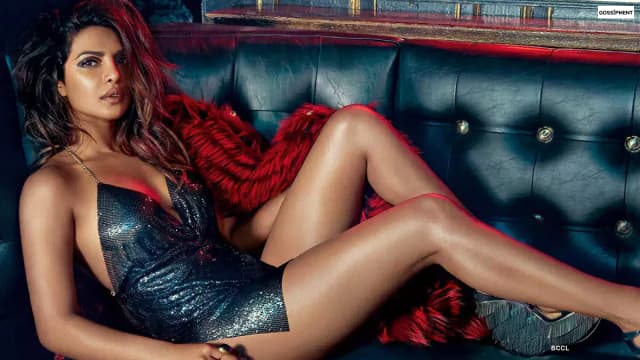 Her list of accomplishments is uncountable. Priyanka Chopra started her career after she was crowned, "Miss India." She then stepped into Bollywood and soon found success.
Her grace and humble nature extends out of the screen and reflects on her charity works. She is the global UNICEF Goodwill Ambassador for child rights and is vocal about women's rights and gender inequality.
"No matter where you go in life or who you get married to, you have to be financially independent, whether you use it or not."
– Priyanka Chopra
Frequently Asked Questions!
Who Is The Hottest Woman Alive In 2021?
From her latest cover in Maxim Magazine, Teyana Taylor has been crowned the title "Sexiest Woman Alive." She truly is a beautiful black sexy women.
Who Is The Hottest Woman Of All Time? 
According to Men's Health Magazine Australia, Jennifer Aniston is considered to be the hottest woman of all time. Is funny is the new sexy, then Jennifer Aniston hit the jackpot. With her dynamic personality of funny, sexy, and down-to-earth nature, she is undoubtedly sexy.
Who Is No.1 Beautiful Girl In The World?
According to a report from "Golden Ratio of Beauty Phi", Bella Hadid is considered to be the most attractive and beautiful woman with perfect facial features. From her sharp jawline, her perfect eyes, and her gorgeous lips that perfectly shape her face.
To Wrap Up!
A woman's sexiness comes from her personality, her sense of humor, and her mind. Not everything is based on how she looks, or the way she dresses. Being sexy is just the plus point of a woman's whole personality, her smartness, boldness, and charisma are what really matters.
This is my list of the sexiest women of all time. Do you agree? Who are on your list, let me know.
Additional Reading: