Stars speeding and getting into car crashes while being under the influence is not something new. This is something that we have seen time and time again. The latest addition to this list was the RHOC star Shannon Beador, who was seen zooming around a residential neighborhood before slamming her car into the side of a house.
The Drama does not stop there. According to TMZ's sources, Beador was already pretty floored even before she got into the car. A witness broke the news to TMZ, saying that Shannon was seen hanging around with one of her friends and business partner, Steve Mueller, at a nearby bar named, 'A Resturant.'
Bad Blood & DUI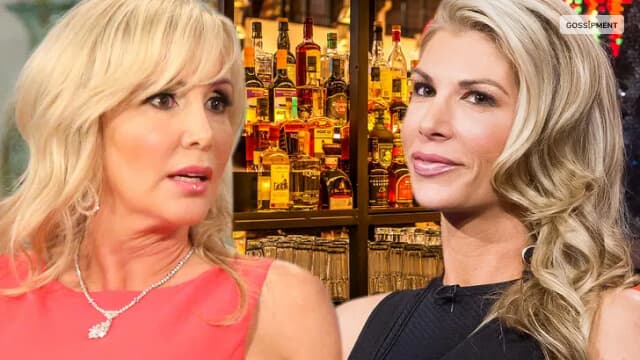 Apart from being tipsy, the eyewitness also broke the report that Shannon was overheard bitching about one of her colleagues from the sets of RHOC, Alexis Bellino. Bellino is an actress who also worked with Shannon in the Real Housewives Of Orange County.
When approached for a commentary, Bellino replied, "When my girlfriends and I arrived for a fun night out together, it was soon brought to my attention that Shannon was also at the same restaurant. Shannon and I did not interact that night, but it greatly saddens me to learn that she may harbor negative feelings or resentment toward me, as I was not involved in Jim Bellino's lawsuit against Shannon.
From one single mother to another, I wish Shannon nothing but the best as I know she is facing trying times ahead."The lawsuit that Bellino was talking about was filed by Alexis' ex-husband Jim. Jim filed a million-dollar defamation suit against Shannon and Tamara Judge back in 2018. The defamation claims that the duo talked smack about his business ventures on a podcast. Maybe this was the reason why there was bad blood between them.
Additional Reading: