Beyonce And Jay Z: A Complete Relationship Timeline
Celebrities●0 min read●
From Young love to power couple!!
Crazy in love! For more than 20 years, Beyonce and Jay-Z are definitely Drunk in love, and that proves their being together after everything they have been through.
Phew! Lemonade was rough!
The young Destiny's Child singer met her future husband and the father of her children when she was only 18 years. Not a lot of celebrities in Hollywood can say that. Although with a 12 years age difference, the two of them are made for each.
Beyonce and Jay-Z showed their real-life chemistry through the albums they collaborated on together. With mind-blowing albums like "03 Bonnie and Clyde" and "Crazy in Love," they showed off their love in front of the world.
From secretly tying the knot to announcing their pregnancy in the best way possible, these two are what we call the Royalty of the United States. All hail to the King and Queen of Hollywood!!
So if you are not updated with the whole timeline of their relationship, then scroll down to know the complete relationship timeline of Beyonce and Jay Z.
June 2022
Like everyone has a favorite hobby that they like to do, Beyonce's hobby is to break the internet with a surprise album drop announcement. Which she did on June, she announced that she would be dropping her next album Renaissance by the end of July.
She also dropped the first single of the album, "Break my soul," on June 20th. She even stopped the world by appearing on the British Vogue cover.
May 2022
After an amazing pre-taped performance of "Be Alive" at the Academy Awards, Beyonce and Jay Z flew to Miami after a vacation on a private Island on the coast of Florida. 
December 2021
The "Crazy in Love" singer posted cute and beautiful pictures of her and Jay Z on their trip to Las Vegas. All dolled up in Gucci and Balenciaga, the couple dazzled, posing next to each other.
Read more: Travis Scott, Kylie Jenner: A Complete Relationship Timeline
August 2021
This power couple was the face of Tiffany and Co. on September 2nd. Beyonce is the fourth woman to wear the famous yellow diamond necklace of Tiffany and Co.
Alexandre Arnault, EVP of Product and Communications, said, "Beyonce and Jay Z are the epitome of the modern love story." Further added, "As a brand that has always stood for loves, strength and self-expression, we could not think of a more iconic couple that better represents Tiffany's value."
July 2020
Beyonce, on July 31st, debuts "Black Is King," her second visual album. The album is known to feature the cameos of the couple and all three of their children.
July 2019
Jay Z and Beyonce came to attend the premier of the live-action film the Lion King. Beyonce was the voice of the character Nala. This is where the American Royalty met the British Royalty, Prince Harry, and Meghan Markle.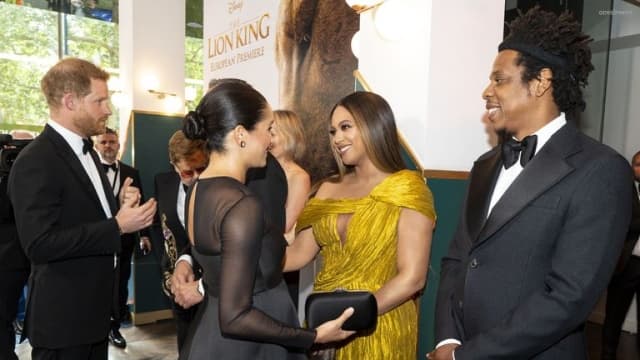 June 2018
Beyonce and Jay Z started their tour of On The Run II from Wales. During the show, the couple showed a video of them renewing their vows, this is right after the birth of their twins. The video also showed a glimpse of the twins.
Beyonce and Jay Z released their most anticipated joint album, "Everything Is Love." On 16th June, they released the album and its first single, "Apeshit."
This album again revealed that they had problems with their marriage.
April 2018
This is probably the most iconic Coachella, I'm sorry, "Beychella" performance ever.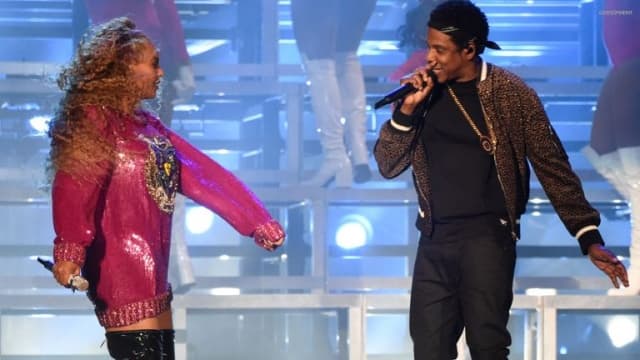 And what could be more special than Beyonce performing with Jay Z and reuniting with the members of Destiny's Child?
March 2018
Both Beyonce and Jay Z announced the "On the Run II" Tour. This tour made fans speculate that they are gonna release a joint album soon.
People confirmed through a source, "They are incredibly excited. It took a lot of work to make this happen. It's' the best choice for their family."
January 2018
The couple went to Clive Davis and Recording Academy's annual pre-Grammys gala in NYC. This is where Jay Z was awarded the Salute to Industry Icons Award. Here Jay Z ended his Grammys boycott.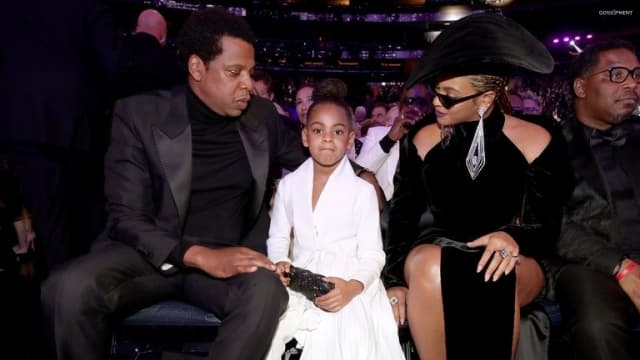 He said, "when a beautiful young lady, whom I love dearly, had a soloalbum, and it was the breakout – she was nominated." 
On The Van Jones Show earlier that day, Jay Z discussed everything from marriage to President Trump. He said, "The best apology is changed behavior… The other side is beautiful – at least for us."
He even talked about his twins, "We are in a beautiful time now because they are seven months and they can't move. They can just coo… they just coo, and you don't have to wait, wait, wait, wait… You know, they're not running anywhere yet. We are going to enjoy these couple months until they start running, and then it's over."
November 2017
On November 29th, with Executive Editor of the New York Times Dean Baquet, Jay Z sat down for an exclusive interview. Here he admitted to infidelity and talked about how Beyonce and he is trying to work on their relationship and trying to make it work.
"You know, most people walk away, and like divorce rate is like 50 percent or something' cause most people can't see themselves. The hardest thing is seeing pain on someone's face that you caused, and then have to deal with yourself."
He also added, "So, you know, most people don't want to do that. You don't want to look inside yourself. And so you walk away."
September 2017
The couple started the month of the "Made in America" Philadelphia festival, where Jay Z made the whole crowd sing "Happy Birthday" to her wife, who was one day away from her 36th birthday. 
August 2017
The Couple and their growing family finally settled in a cozy and cute mansion in Bel Air for $88 million after searching for a place for 2 years.
June 2017
Beyonce finally gave birth to her twins. Naming them Rumi and Sir, she posted a beautiful picture of her with the twins on their one-month birth anniversary.
In an interview with "The New York Times," Jay-Z acknowledged that he and Beyonce had some marital problems, which they projected on their respective albums. 
April 2017
The A-list couple celebrated their nine-year marriage anniversary. To celebrate the occasion, the new mommy-to-be shared a beautiful heartfelt video of the two over the years. With that video, she even paired her song, "Die with you."
February 2017
Leave it to Beyonce to break the internet, and have record-breaking likes on Instagram. She revealed that she and Jay- Z are expecting twins. This is the most liked picture in the history of the social media app.
October 2016
Jay- Z made a surprise appearance on Queen B's Formation tour. They even performed their song "Drunk in Love" together.
November 2016
The couple were often seen together, offering their support to the 2016 presidential candidate and Democratic nominee, Hillary Clinton.
May 2016
Only days after releasing her album, "Lemonade," Beyonce looked fabulous when she came to the 2016 Met Gala. This event caused everyone to think the power couple was splitting up. 
Read more: Kourtney And Travis: A Complete Relationship Timeline
April 2016
Beyonce dropped her most anticipated album, "Lemonade," which was heavy on topics that hinted at infidelity. There were several topics that had lyrics that suggested Jay Z had cheated on Beyonce. 
On 27th April, Both Bey and Jay were photographed without wearing wedding rings, for her Formation tour, in Miami.
February 2016
Before her Super Bowl performance, Jay Z sent her 10,000 roses. While rumors were circulating that the couple had finalized their postnup agreement and were waiting for divorce. (Although nothing of that sorts happened, LOL!!)
May 2015
The power couple showed up all glamorous for the 2015 Met Gala. This was only one year after that viral fight between Solange and Jay Z.
February 2015
Beyonce and Jay-Z were photographed together at dinner together. Beyonce looked visibly upset during the dinner. 
November 2014
Beyonce released her latest song, "Righ off." The song was about her own mother's experience dealing with infidelity during her marriage. 
September 2014
Jay Z and Beyonce were seen engaging in light PDA during his "Made in America" Philadelphia festival.
On Beyonce's birthday, the couple went to France for vacation; on his YouTube channel, Jay Z uploaded a beautiful video. Then on 20th September, the "On the Run" concert was aired by HBO. 
August 2014
Beyonce released her song that featured Nicky Minaj's "Flawless." in the song, she even addressed the famous elevator fight, "Of course sometimes shit go down when it's a billion dollars on an elevator."
On 24th August, Beyonce received Video Vanguard Award at the VMAs. The award was presented to her by Jay-Z and their daughter Blue Ivy. In her acceptance speech, Beyonce said, "My beloved, I love you."
July 2014
According to a report by Page Six, it claimed that Beyonce and Jay Z were on the brink of divorce. The only thread they are still together is due to the "On the Run" tour. 
Now we know that all these rumors were not true, of course.
June 2014
After InTouch magazine claimed that the Princess: Long Island star Casey Cohen was the one who had an affair with Jay Z. But Cohen was furious and denied all the rumors and demanded a public apology. 
May 2014
The couple attended Met Gala together. One day after the event, Beyonce shared a photo of herself wearing an Aaliyah shirt. There is significance to this shirt.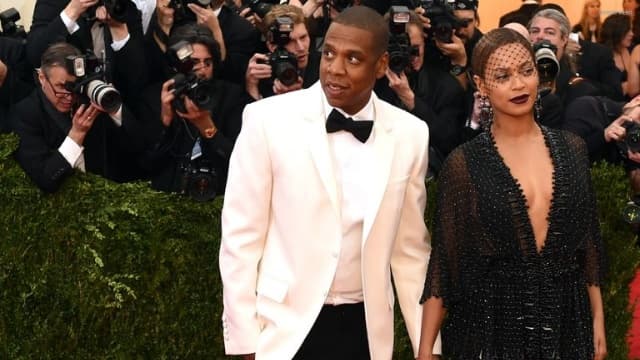 The viral video of the famous elevator fight where Solange was hitting Jay Z, was in the suspicion of his affair with Rachel Roy.
This was around the same time when Beyonce removed her IV tattoo from her finger. Which again appeared two years after the Lemonade video.
Beyonce didn't even attend Kim and Kanye's wedding since Kim was a close friend of Rachel Roy. When her name again came up in 2016, the conspiracy began, indicating Beyonce's Aaliyah shirt was an indication that Jay Z was linked with Rachel Roy. (Damon Dash, Rachel's ex-husband, used to date Aaliyah before her death in 2001.)
April 2014
Rita Ora denied rumors of her having an affair with Jay Z in a radio interview with Power 105.1. After she was asked whether Jay Z and she were "boinking." To this, she answered, "Don't you dare disrespect Beyonce like that ever again in your entire life. You should know netter than that. That's just straight-up disrespect."
January 2014
Jay and Bey performed at the Grammy with their song "Drunk in love."
December 2013
Beyonce, the Queen of breaking the internet, did it again, the surprised the world by dropping her album featuring Jay Z, "Drunk in Love." The album is a visual album. The song was about having a healthy sex life. 
But the album also had the songs "Mine" and "Jealous," which had a darker undertone. Both songs express a rather troubled relationship. 
July 2013
Jay Z dropped his album, "Magna Carta Holy Grail." The album also featured Beyonce in the song "Part II."
April 2013
The U.S. Treasury Department finally revealed that the trip of Beyonce and Jay Z to Cuba was absolutely legal for their fifth wedding anniversary.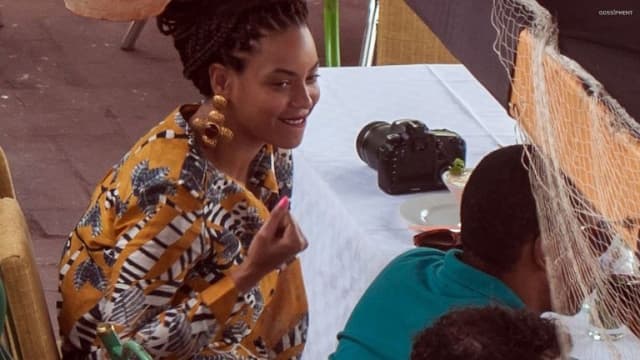 February 2013
On Beyonce's "Life Is But a Dream," the coupled looked quite happy in certain videos. In the same exact week, in an interview with Oprah, she revealed that she went through a miscarriage before she became pregnant with Blue Ivy.
May 2012
Jay Z tweeted that Beyonce was "the best performer in the world. Period."
"I'm gonna say this and then I'm gonna end mine." BEYONCE is the best performer in the world. Period.

— Mr. Carter (@sc) May 26, 2012
April 2012
Jay and Bey had a private vow renewal ceremony. 
February 2012
Beyonce shared the first picture of baby Blue Ivy on Tumblr.
Read more: Kendall Jenner, Devin Booker: A Complete Relationship Timeline
January 2012
Beyonce gave birth to Blue Ivy Carter. Jay released his album "Glory" only 10 days later. The album also featured a few snippets of baby Blue ivy crying. 
August 2011
Beyonce, in the most iconic way, revealed that she was pregnant while she was performing "Love on Top" at the VMAs. 
October 2010
Rumors started circulating, stating Beyonce is pregnant. Although Tina Knowles, Beyonce's mother, denied all these rumors.
January 2009
The couple attended the inauguration of the 44th President, Barrack Obama.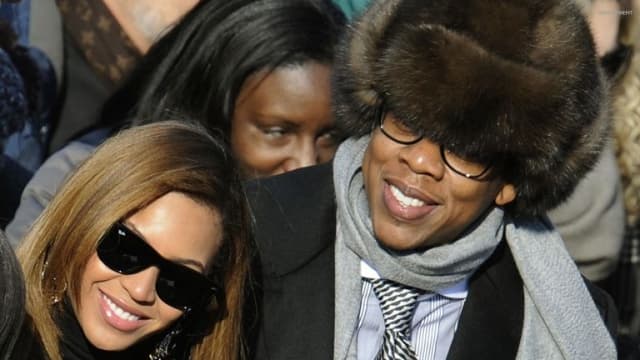 April 2008
Beyonce and Jay Z got married to each other in a highly private ceremony. No photos of the ceremonies were ever released. A few of the footage was shown in "On the Run" and "Lemonade."
November 2006
Jay Z released his album "Kingdom Come."
September 2006
On her 25th birthday, Beyonce released her album, "B'Day." The album had two song collabs with Jay Z, "Upgrade U" and "Deja Vu."
The album also had two songs, "Resentment" and "Ring The Alarm." It was rumored that the songs were about Jay Z's rumored affair with Rihanna.
2005
Rumors were circulating that Jay Z is having an affair with newcomer Rihanna. Although the writer of "Becoming Beyonce," J. Randy Taraborelli said those rumors were to hype up publicity for Rihanna. 
August 2004
At the MTV VMAs, Beyonce and Jay Z made their first red-carpet appearance.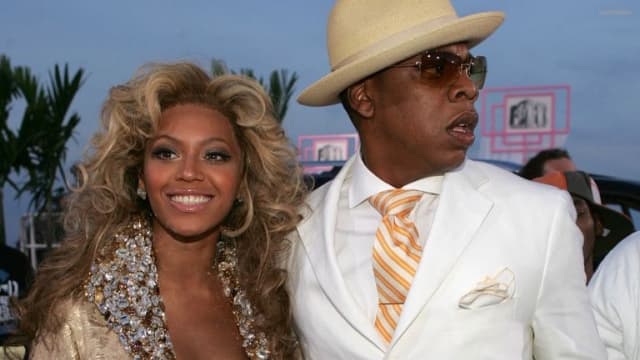 November 2003
Jay Z released his album, "The Black Album." In the song "Public service announcement," the lyrics said, "Got the hottest chick in the game wearin' my chain."
August 2003
Both Beyonce and Jay Z performed the song, "Crazy in Love," at the MTV VMAs. 
June 2003
Beyonce released her much anticipated feisty solo album, "Dangerously in Love."
May 2003
Beyonce released her first single, "Craxy in Love," featuring Jay Z.
April 2003
An interview with Playboy, Jay Z said about Beyonce, "We're just cool, We're just friends."
February 2003
Jay and Bey were seen attending the NBA All-Star games. They were seen many more times attending other basketball games as well.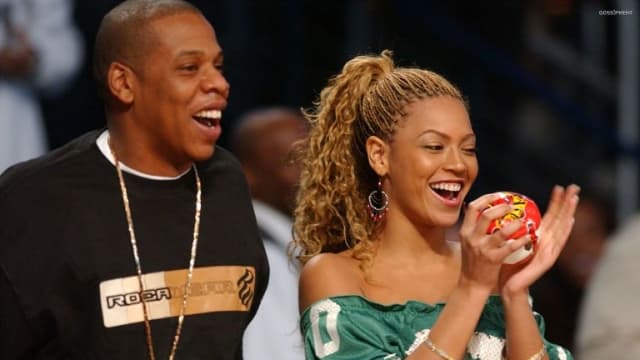 October 2002
In Jay-Z's "03 Bonnie and Clyde," Beyonce appeared making their first music collab. 
November 2001
Both Beyonce and Jay Z, along with Gwen Stefani, Beck, and David Bowie, appeared on the cover of Vanity Fair. 
1997 – 2000
In an interview with 2008 Seventeen Cover Beyonce said that she met Jay Z at 18 years old, in late 1999 or 2000.
Wrapping Up!
Now that you have a detailed and updated timeline of the relationship between the reigning King and Queen of the Music Industry, Beyonce and Jay Z. So know you can stay updated with these two on your own.
Read Also: