Gossipment's Fav Celebrity Besties Of All Time: Who's Your Bestie?
Celebrities●0 min read●
It is impossible to think that we can survive a life without our best friend, so if we can't survive a day without our bestie, think about these celebrities.
In an industry like Hollywood, it is hard to find a true bestie without any ulterior motive, so if you find one who is true, then hold on to them.
So if you wanna know about such a Hollywood bestie, then you are at the right place, just scroll down below to keep on reading.
Taylor Swift & Selena Gomez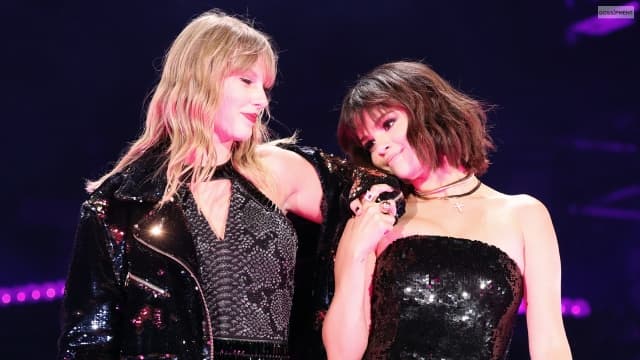 Selena once said about Taylor,
"Taylor has such a beautiful way of bringing people together. That was good for me because the more I started working, the more uncomfortable I was. I wouldn't trust people, and Taylor has a way of stripping down everything and just getting down to being human. I love that."
Taylor, in a similar manner, said about her bestie Selena,
"It's been the longest (friendship) I think either of us had really… longevity is something you really can find very precious and rare in friendship."
Ben Affleck & Matt Damon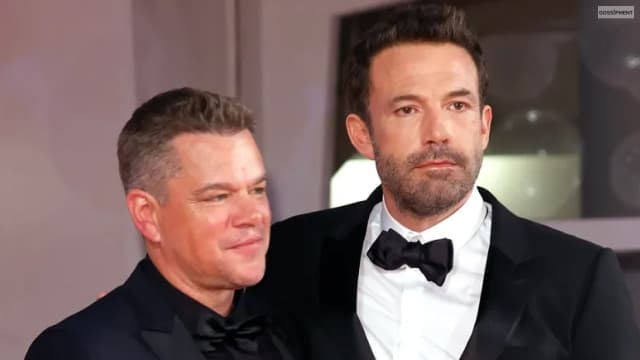 Matt Damon once said, referring to Ben Affleck,
"We grew up together… We were both in love with the same thing – acting and filmmaking. I think we fed on each other's obsession during really formative, important years, and that bonded us for life."
Ben Affleck also said regarding Matt Damon,
"I can't tell you how valuable it is to have somebody who's been through things with you, ups and downs, who knows what your life experience is like, who can identify with that. It's an incredibly valuable friendship, and it's very precious."
Tobey Maguire & Leonardo DiCaprio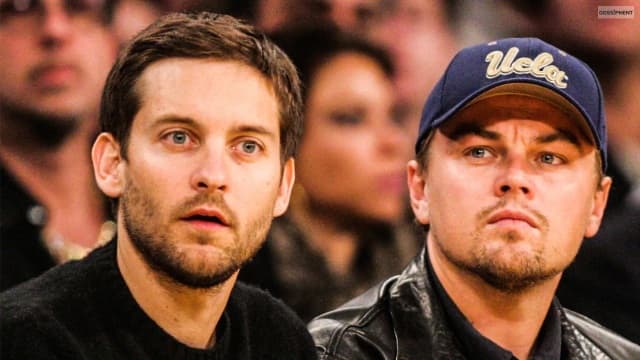 Once Tobey Maguire said in an interview,
"Leo and I have a lot of trust and respect for each other. We have a close friendship, and I definitely have an affection for Leo."
In an interview, Leonardo DiCaprio even said,
"Every project we do, we talk about. Every single choice I've made, I've talked to Tobey about and vice versa. We've had endless conversations about certain projects and argued with one another and supported one another along the way."
Kendall Jenner & Gigi Hadid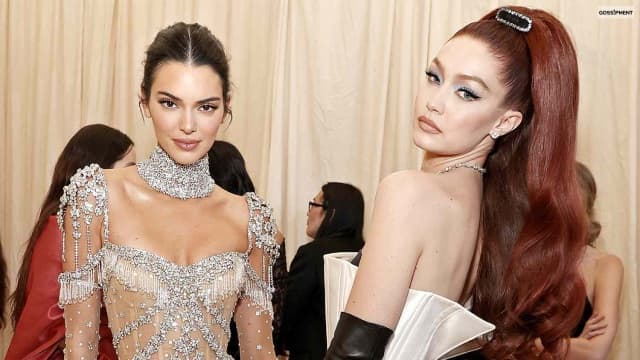 Kendall said about bestie Gigi,
"Gigi is the best girlfriend a KenGi could as for."
On the other hand, Gigi Hadid said,
"She's just really helpful, but she's also the most low-maintenance person, and that's what I really respect about her. When you ask her a question, or for advice, it's always going to be, 'Just let it happen, just let it go and, you know, be cool about it,' and that's always her thing."
Oprah Winfrey & Gayle King
Oprah, in her magazine, wrote about Gayle,
"I understand why people think we're gay. There isn't a definition in our culture for this kind of bond between women. So I get why people have to label it – how can you be this close without it being sexual? How else can you explain a level of intimacy where someone always loves you, always respect you, admires you, wants the best for you, wants the best for you in every single situation of your life, lifts you up, supports you always? That's an incredibly rare thing between even the closest of friends."
Tina Fey & Amy Poehler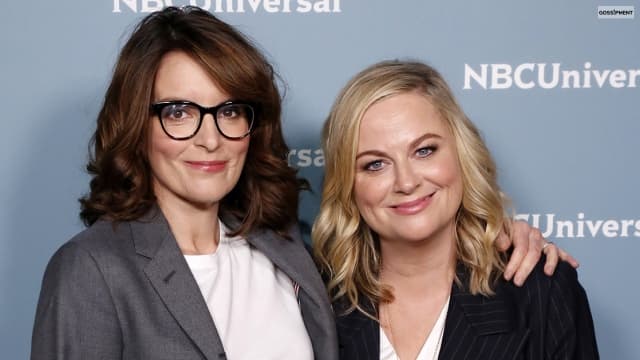 In an interview, Amy Poehler said,
"People think of us as a 'comedy team,' and I am not quick to correct them. Why wouldn't I want to connect myself to the fiercest and most talented voice in the comedy world?"
Tina Fey said about her bestie,
"She's fearless. Not only is she not afraid to look silly, she's not afraid to let you throw her in the air like a basketball and catch her."
Courtney Cox & Jennifer Aniston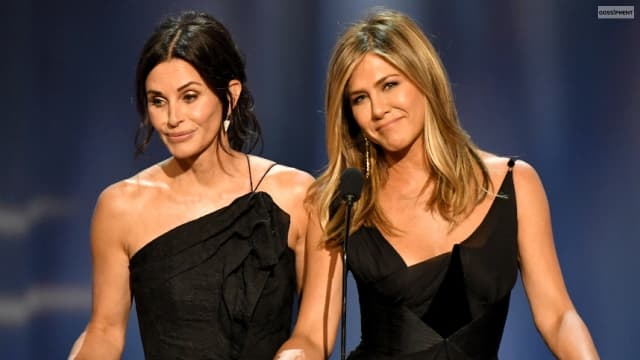 Courtney Coz once said about Jennifer Aniston in an interview,
"We just have fun, we laugh, we're inseparable, and it's great. Jennifer has been amazing, for sure. "
In return, Jennifer Aniston once said,
"There's absolutely no judgment in Court. You'll never feel scolded. She's extremely fair, ridiculously loyal, and fiercely loving… Without giving away too much of my private stuff, all I can say is she's been there for me through thick and thin."
Maise Williams & Sophie Turner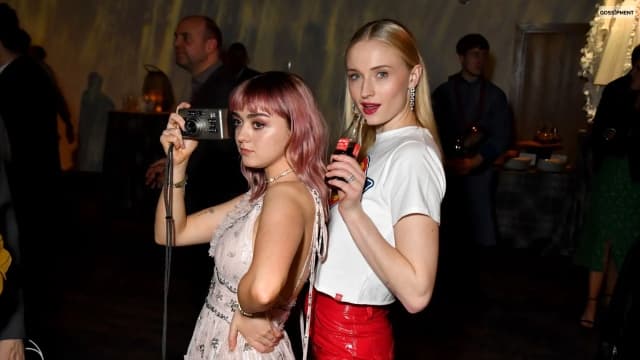 Sophie Turner, in an interview, said about Maisie Williams, said,
"Maisie and I have the purest form of true, true friendship. She's been my rock. We are kind of the only two people who know what it feels like to go through this very scenario from pretty much the same background and ending up where we are and kind of finding ourselves as we go."
Maisie Williams said about her,
"It's nice to have her going through this industry and someone who just completely gets it. It's really lovely to have someone hold my hand through all of it."
Anderson Cooper & Andy Cohen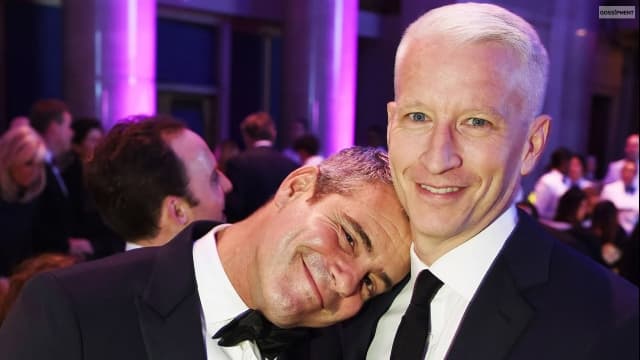 In the New York Times,
"I remember going up some waterway in a slow-moving boat, talking to you, sort of entranced. Andy, even before he was on TV, was the life of the party."
In return, Andy Cohen said,
"I thought he was a little standoffish. But I liked making him laugh. That was my goal: Maybe I can crack this guy up, and that's where we can come together."
Mindy Kaling & B.J. Novak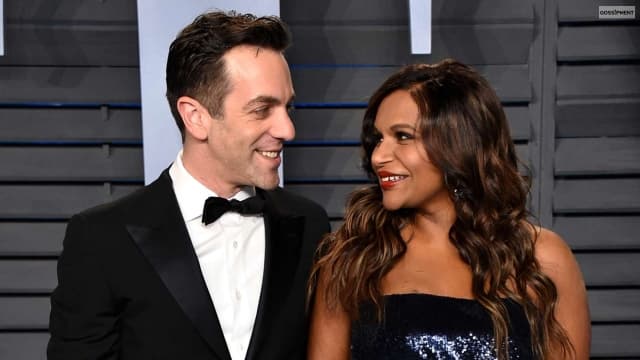 B.J.Novak. Talking about Mindy Kaling said,
"We are pretty inseparable best friends with a lot of chemistry ourselves, and we're not dating. Whenever we date anyone else, I think there's a period where the person is very skeptical of our friendship – 'Everyone seems to think you two might be a couple, and I don't mean to get in the way. Are you sure you're not dating? "
While Mindy Kaling said about him,
"He is not my boyfriend, but he is not my best friend. Y guess you could describe our relationship as a 'romantically charged camaraderie with loud arguments,' but I don't think Facebook would accept this as a new status."
Wrapping Up!
Now that you got to know about a few of the Hollywood besties, there are even more of these high-profile best friends in the industry. So if you wanna know more about these celebrity best friends, then stay tuned with us here on Gossipment.
If you liked this article, then give us a like and comment down below, to let us know which celeb besties you admire the most.
Read Also:
◼ Top 100 Best Hollywood Singers In The World
◼ Isla Atkinson: The Woman Who Made The Iconic Mr. Beans Retire(?)
◼ Who Was Colestein Veglin And What Was His Real Age When He Died?